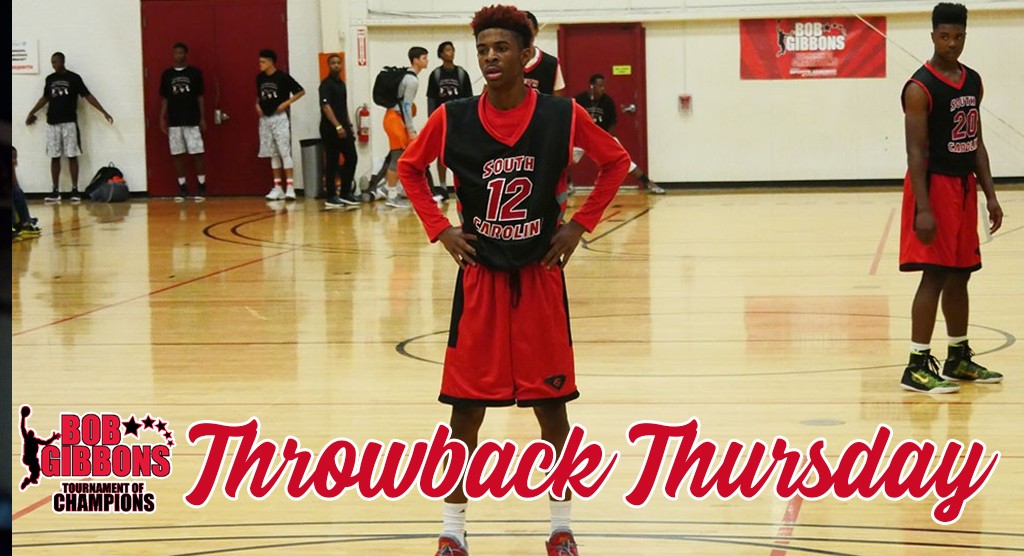 Murray State point guard Ja Morant is one of the best players in all of college basketball. 
He's projecting to be a lottery pick in the upcoming NBA Draft in June. He's so good, in fact, Draft Express just ranked Morant the No. 3 overall pro prospect in college basketball. Teams from all over the league have made their way to Murray, Kentucky to see the South Carolina native play this season. 
Morant has absolutely blown up as a sophomore. He's averaging 23.1 points, 10.7 assists and 6.3 rebounds a game for the Racers (13-2) and is one of the most exciting players in college hoops. 
His journey to this level of prestige has been a fun one to watch over the last couple of years. 
Morant blew up at the 2016 Bob Gibbons Tournament of Champions. He caught our attention on opening night with a 34-point effort and a game-winning shot for Team South Carolina. He was a no-brainer All-Tournament selection that year.
Prior to his showing at Bob Gibbons, Morant held two offers - South Carolina State and Maryland Eastern Shore. Our Corey Evans listed him as one of our breakout players from the Bob Gibbons Tournament of Champions. We wrote:
What a break out weekend it was for Morant as the 6-foot-2 guard out of South Carolina showed major chops in stepping up his game during the most important moments of each game that he competed in. More of a scoring primary guard, Morant has a major, major burst to him on the attack to the basket and is unafraid of anyone that comes between himself and the basket. Displaying takeover abilities, Morant is one tough dude. He is someone that breathes fire on the playing floor and because of it, should see his stock soar this summer playing alongside Nic Claxton, a high-major big man on the Team South Carolina squad.
When Morant committed to Murray State, he told our Garrett Tucker:
"I went through the recruitment process and they were consistent when it came to truly wanting me. When I got to campus and they rolled out the red carpet, I was convinced it wasn't a visit. It was home," Morant told HoopSeen.com. "With the people I met from the school and the players, I was very comfortable in Murray State being the place I wanted to be."

Murray State has prided itself on the play of its point guards in recent years. With Isaiah Canaan and Cameron Payne as perfect examples, the program fit hand-in-hand with Morant's style of play. An explosive scorer with a quick first step, Morant could be the next great sleeper point guard for the Racers.

"I felt like it was the best fit for me. Murray State's style of play really suits me."
Murray State was able to beat a couple of high-major programs for Morant, including home state South Carolina. 
Morant's commitment to Murray State went relatively unnoticed on the national stage but his inclusion to the league was notable in our Ohio Valley Conference team recruiting rankings (which we will dive into deeper next week for Throwback Thursday). 
Morant didn't need a shoe circuit. He just needed a stage. From there, he's just done the work. Seeing his journey start on the stage of the Bob Gibbons Tournament of Champions falls in line with the history of so many other story starters over the last three decades. We can't wait to see the journey play out for someone else in 2019.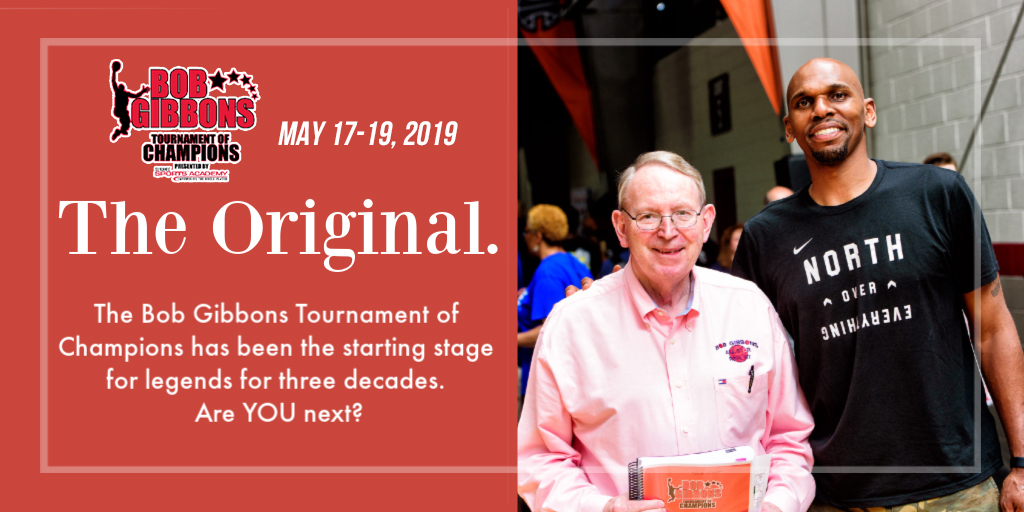 THROWBACK THURSDAY SERIES 
November 8, 2018: Davion Mitchell
November 15, 2018: Ryan Greer
November 29, 2018: Luguentz Dort
December 6, 2018: Ephraim Tshimanga 
December 13, 2018: Devin Butts