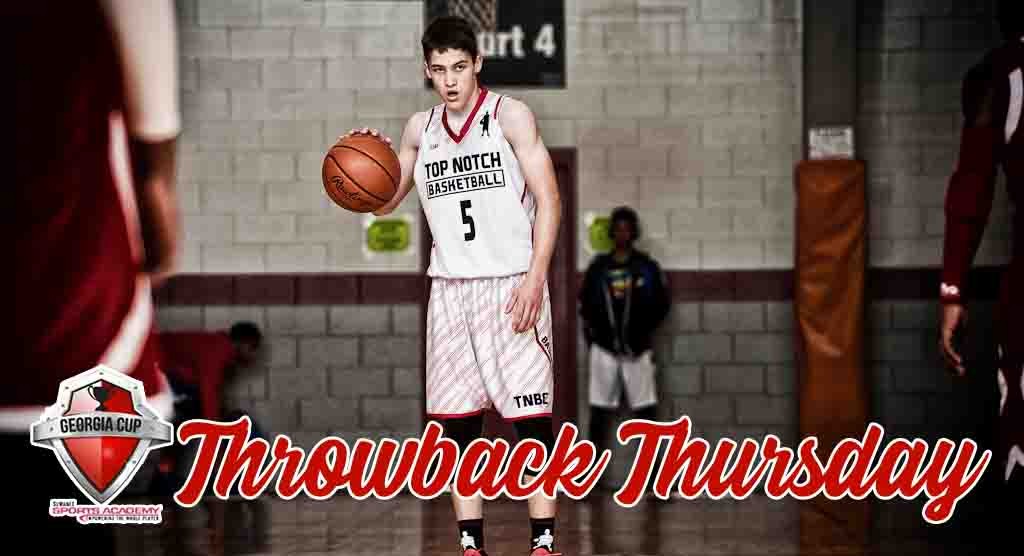 Every Thursday, we will feature some true Throwback moments from our HoopSeen platform. We've been running top-end tournaments since 2011 and we've seen some terrific players come through during that time. 
So, let's throw it back and look at some of the stories that have played out on our stage. 
When we launched our Georgia Cup platform, Top Notch Basketball Club was one of the first programs to jump on board with us. The Atlanta-based program remains one of the very best programs in the Cup. 
To have the success they've had over the years, they've had to rely on some terrific players over the years. 
Perhaps the best TNBC player to compete on the Georgia Cup stage over the years is Ryan Greer. The former Lovett guard is now a freshman at Northwestern.
In 2015, he was one of the best guards in a terrific (and loaded) 15U division of the Georgia Cup. A season later, he was instantly back on our Georgia Cup I all-tournament team.
Greer also helped spearhead a TNBC 14U Best of the South championship in 2015. Greer was MVP of the 14U division that year. A year later, he helped pilot the same team to the Atlanta Jam 15 and under championship game. He was also an all-tournament selection at the Atlanta Jam. 
In 2016, he helped TNBC claim two Georgia Cup championships and was a no-brainer selection for our All-Georgia Cup team.
Because of his stellar showings on our Georgia Cup platform, Greer earned an invite to our prestigious Elite Preview stage in 2016.
After an all-state sophomore season at Lovett, Greer transferred to Northfield Mount Hermon in the prestigious NEPSAC prep school league in New England. Greer helped NMH to a 31-4 record, a NEPSAC AAA championship and a Prep School National Championship runner-up finish.
He graduated early so he could join the Northwestern program and is now on the team. 
THROWBACK THURSDAY SERIES 
November 8, 2018: Davion Mitchell