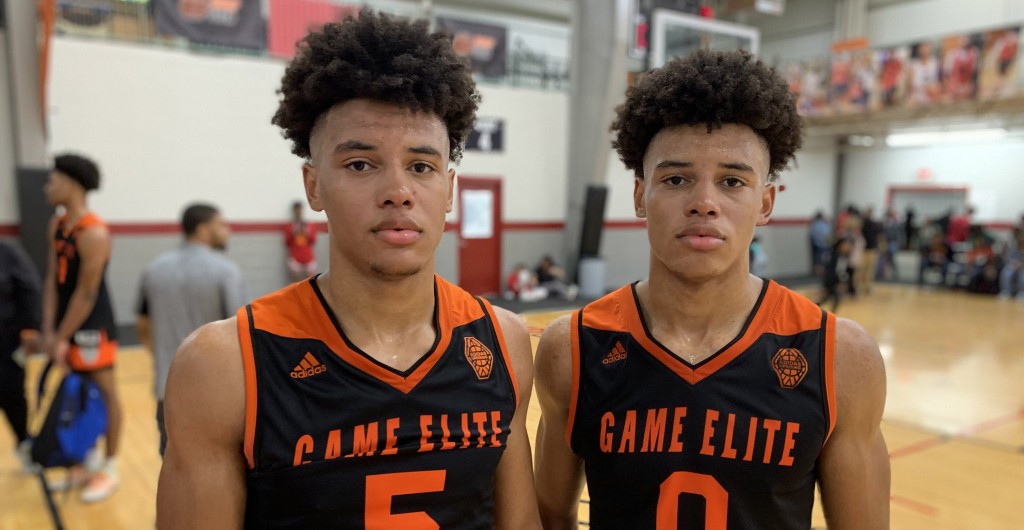 Welcome to the March to Macon. The state playoffs are here and tip off. The state's biggest classification is ready to go as 32 teams fight it out for the coveted Class AA state championship. We dive into the bracket and preview the teams and look closely at the first round of action.
The last three winners of Class AA were:
2017: South Atlanta
2018: Thomasville
2019: Therrell 
Every year there is a new candidate. And if the theme of Atlanta City School then small town school winning it all falls in line, this could be a great year for a team from some of the smaller communities in Georgia.
LINKAGE: State tournament bracket | 2020 Georgia player rankings | 2021 Georgia player rankings | HoopSeenGA Twitter | Justin Young on Twitter | Tai Young on Twitter | 2020 HoopSeen events | 7A State Playoff Preview | 6A State Playoff Preview | 5A State Playoff Preview | 4A State Playoff Preview | 3A State Playoff Preview 
DEEP DIVE INTO THE NO. 1 SEEDS

Thomasville (21-4) | Thomasville, GA
Region 1
NOTABLE WINS: Bainbridge (2x), Pelham, Highland Christian, Miller County
NOTABLE LOSSES: Brunswick, Florida State University School (FL), Valdosta, Fitzgerald
KEY PLAYERS: JR Clifford Davis, JR Jeremiah Tillman, SOPH Tyson Anderson
NOTES: Coach Benjamin Tillman always has his Bulldogs ready for the big bite of the post-season. In year's past, beating Thomasville meant you had to stop or at least try and slow down the team's size. But that's not the case this year. Guard play rules the realm. Davis and Tillman are the go-to options. They are 10-0 at home and have homeport advantage to help propel them through the bracket.

Swainsboro (25-2) | Swainsboro, GA
Region 2
NOTABLE WINS: Jefferson County (2x), Statesboro, Woodville-Tompkins (2x), Vidalia (3x), Wilkinson County (2x), Greenbrier, Jeff Davis (3x)
NOTABLE LOSSES: Jeff Davis, Statesboro
KEY PLAYERS: SR Emmanuel Hackett, SR AJ Kingsberry, JR Cedrick Seabrough, JR Frederick Seabrough
NOTES: What a season it has been for the Tigers. They are playing a tough brand of basketball and enter into the bracket as the one of the hottest teams in the classification. Winners of 12 straight and Swainsboro was undefeated at home this season and they love to push the pace, scoring 76 points a game The Seabrough twins are as tough as any player in any bracket. They post quite the problem for opposing teams in the tournament. When your big men play like football players, you know you have some problems going into an event. The guard play likes to push tempo and convert turnovers into points. If you had to bank on a team in the AA bracket to make it to Macon, this is the one you would like to buy stock into. A potential match-up with South Atlanta is an intriguing one.

Dublin (21-5) | Dublin, GA
Region 3
NOTABLE WINS: Wilkinson County (2x), Washington County
NOTABLE LOSSES: West Laurens, Treutlen (2x), Washington County
KEY PLAYERS: SR Jaques Evans, SR Qua King, JR Tae Bloodsaaw
NOTES: Fueled by the style of play that their head coach Ben Smith played with back during his run as the state champion point guard that he was for the Irish, this Dublin team goes into every game without fear. That's a scary kind of team to play in the postseason. Qua King is dangerous in the backcourt while Jaques Evans plays big and strong down low. He's a load to move in the paint.

Glenn Hills (20-7) | Augusta, GA
Region 4
NOTABLE WINS: Butler(2x), North Augusta (SC), Jefferson County (2x), Laney (2x), Hephzibah (2x), Cross Creek
NOTABLE LOSSES: Lithonia, Grovetown, Westside Augusta (2x), Pike Road (AL), Hephzibah, Laney
KEY PLAYERS: SR Emmanuel Jones, SR John Whitehead III, SR Naquan Pernell, SR Antonio Jones, SR Octavious Walton
NOTES: Anchored by one of the best tandems in the state, Glenn Hills starts and goes with the play of seniors Emmanuel Jones and John Whitehead. Both guys are experienced, big for their respective positions and versatile enough to cause problems at all spots on the floor. Jones is a good shooting forward at 6-foot-7 and Whitehead is one of the most athletic players in the AA bracket. Together, the Glenn Hills duo will be a problem for just about any program in the bracket.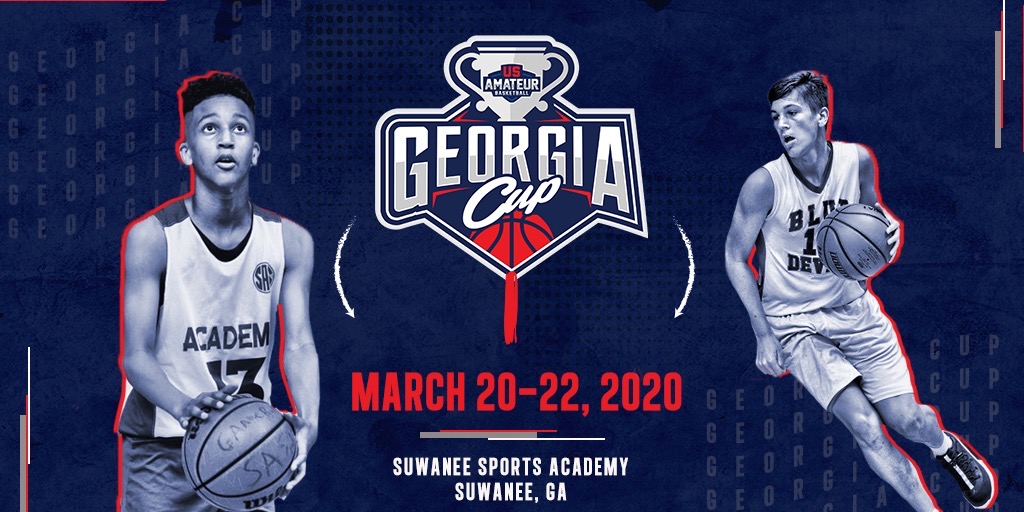 Spencer (21-3) | Columbus, GA
Region 5
NOTABLE WINS: Carver Columbus, Temple (2x), Callaway (2x)
NOTABLE LOSSES: Central Phenix (AL), Heritage, Harris County
KEY PLAYERS: SR Malachi Morris, JR Jaylin Sellers, JR Jaquez Holt
NOTES: The Green Waves haven't lost a game in the 2020 calendar year. Not one. That's impressive. They are owners of the longest win streak in AA at 13 in a row. Jaylin Sellers is the most underrated player in the bracket, from a statewide perspective. He's such a threat each and every game. He has game-takeover ability. Troy bound football player Malachi Morris is hard to guard, too, because of his aggressive and athletic brand of basketball. Don't be surprised to see this team playing for it all in Macon in March. 
Therrell (21-7) | Atlanta, GA
Region 6
NOTABLE WINS: SW Dekalb, Westside Macon, Trinity Christian, Durham Academy (NC), Douglass (2x), South Atlanta, Westlake, Lanier, South Atlanta
NOTABLE LOSSES: East Coweta, Fairfield (AL), Huntsville (AL), Sandy Creek, North Gwinnett, Douglass, Hapeville Charter
KEY PLAYERS: SR Roman Son, SR Rasean Frederick, SR Cameron Fortson
NOTES: The defending class AA state champions marched their way to a championship in Macon last season on toughness fuel and determination. This year's club still has that kind of gas in the tank. Roman Son is the straw that stirs the drink of one of the toughest clubs in the state of Georgia. He glues all of the talent together and makes everyone better. There is a reason why he was the easy choice for Region 6-2A Player of the Year. Senior Rasean Frederick has been terrific this season. He does a lot of work for this team, playing wherever his team needs his production. He's a real key. Junior forward Robbie Armbrester is still on the IR with an injured hand. He's been out since November. Despite his loss, the Panthers are just as scrappy and prepared for another great run in the post-season. 
Rockmart (16-10) | Rockmart, GA
Region 7
NOTABLE WINS: Model (3x), Coosa, Chattooga
NOTABLE LOSSES: Villa Rica (2x), East Paulding, Cedartown, Chattooga (2x), The King's Academy, Furtah Prep, Cedartown, Coosa
KEY PLAYERS: SR Juke Boozer, SR Ty Floyd, SR Tyler Rowland
NOTES: The Yellow Jackets lost five of their last six games of the 2020 calendar year. But they beat teams with winning records in back-to-back games to win their region at the end of the regular season. That pushed them to the region championship and home court advantage in the first round but they are only 7-7 at home this season.

Banks County (23-4) | Homer, GA
Region 8
NOTABLE WINS: Jefferson, Seminole County, Union County, Social Circle (2x), Union County
NOTABLE LOSSES: Lumpkin County, Buford, Putnam County, Rabun County
KEY PLAYERS: SR Carl Cleveland, JR Dakota Orr
NOTES: Size matters for this club as they have one of the best frontlines in the AA state tournament. Carl Cleveland, a Young Harris signee, has over 2,000 points and 1,000 rebounds in his high school career. Those are some eye-popping numbers. He'll go down as the greatest to ever play at the school. 
THE BEST FIRST ROUND GAME

Jeff Davis (19-8) at Laney (19–8):

This is, without much debate, is the best game in the AA bracket for the first round action. Jeff Davis goes on the road for the 125-mile road game to open up the state tournament. On the bus will be one of the most competitive and versatile players in the country in Ja'Quez Kirby. The Murray State-bound forward wants to go out on top, capping off a stellar four-year career at JD. He's the best player to ever suit up for the school. The challenge of playing Laney, an experienced team in the state tournament, poses quite the challenge. Like most Laney teams, there are good guards who pose a threat (Jonathan Taylor, Dykese King, DJ Collins and Luther Reid) but also boast size that is important on defense and on the glass (Jordan Stringer, Matt Jones and Donovan Jackson).