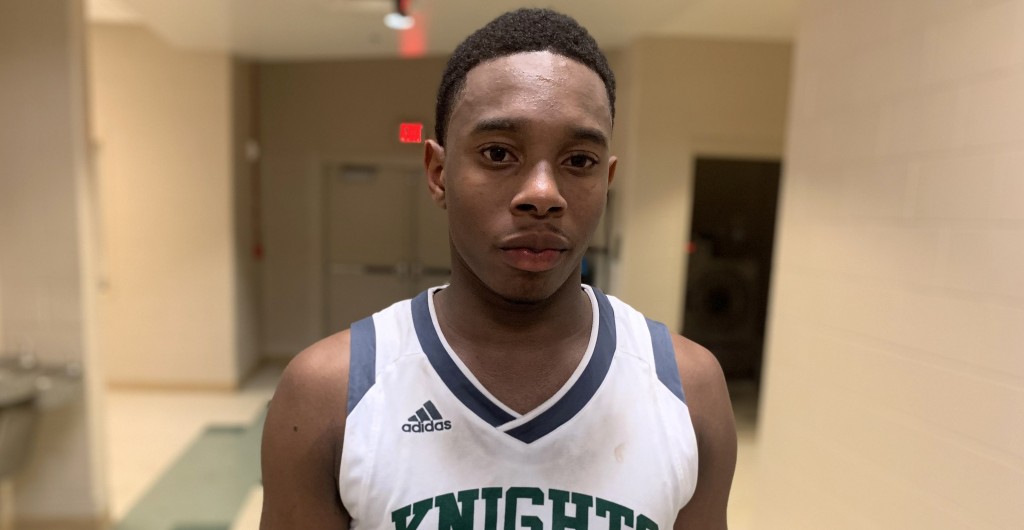 Welcome to the March to Macon. The state playoffs are here and tip off. The state's biggest classification is ready to go as 32 teams fight it out for the coveted Class AAA state championship. We dive into the bracket and preview the teams and look closely at the first round of action.
LINKAGE: State tournament bracket | 2020 Georgia player rankings | 2021 Georgia player rankings | HoopSeenGA Twitter | Justin Young on Twitter | Tai Young on Twitter | 2020 HoopSeen events | 7A State Playoff Preview | 6A State Playoff Preview | 5A State Playoff Preview | 4A State Playoff Preview
STORYLINES
This bracket has been this story over the years - great high school teams from some of the outlying communities in the Peach against some of the top private schools in Atlanta. 
That theme could continue again in 2020. 
There are contenders in Savannah, in Macon, in Albany, in Northwest Georgia, in Northeast Georgia and at the private schools. This is as diverse of talent and style as you're going to find in all eight brackets of the GHSA state championships. 
The last three winners were:
2017: Pace Academy
2018: Greater Atlanta Christian
2019: Morgan County 
DEEP DIVE INTO THE NO. 1 SEEDS

Albany Monroe (19-6) | Albany, GA
Region 1
NOTABLE WINS: Westover, Randolph Clay, Dougherty (2x), Jonesboro, Marianna (FL)
NOTABLE LOSSES: Lee County, McDonough, Boys &Girls (NY), Lee County, Westover Americus-Sumter
KEY PLAYERS: SR Matt Green, JR Marius Ellis, JR Kareem Nixon, SOPH Domonik Henderson
NOTES: Being the top team in Albany means a couple of things: 1. They're good, obviously. But they should be feared because teams form Albany aren't intimidated by any team or any player. This team is no different. 2. Being the top team in Albany also means they will defend you with athleticism and speed. The way the bracket lays, there are some teams in the way who would struggle with Monroe's style of play. We dive deeper into some of the players on the roster down below in our Story Starter section.

Long County (23-4) | Ludwicki, GA
Region 2
NOTABLE WINS: New Hampstead, Wayne County, Jeff Davis, Pierce County (2x), Metter
NOTABLE LOSSES: Jeff Davis, Metter, Heritage, Liberty County
KEY PLAYERS: SR Trajan Weatherspoon, SR Samuel Turner, JR Tostadas Pouncey
NOTES: The Blue Tide will play fast, sometimes wild and always full speed. That's the beauty of this club. The local hoop mavens said this is the best team they've seen since the Jimmy Bacon days in 2007-2008. That's saying something. Trajan Weatherspoon is a great physical wing forward, who will likely go the football route. He's the team's go-to. Behind him is an army of guards who will be pesky on defense and quick on the offensive end of the floor. 
Windsor Forest (23-4) | Savannah, GA
Region 3
NOTABLE WINS: Ridgeland/Hardeeville (SC), Savannah Country Day, Beach (2x), Richmond Hill, Sol C Johnson (2x), Locust Grove
NOTABLE LOSSES: McEachern, Benedictine, Evans, Sol C Johnson
KEY PLAYERS: JR Shamar Norman, SOPH D'Ante Bass
NOTES: The Knights are the best team in Savannah this season and have a great combination of an outside/inside flow to them. Junior guard Shamar Norman is a dynamic scorer, already posting 1,000 points in his career. His perimeter touch is a hard skill to match-up with at the high school level. Norman is the leader of this squad and certainly good enough to help push his team to a March date in Macon. As good as he is, keep an eye on D'Ante Bass. The long-armed and bouncy sophomore is the best 2022 player that the state of Georgia doesn't know much about. They should and probably will soon enough. He's an impressive talent with a big future ahead of him. 
Westside (19-8) | Macon, GA
Region 4
NOTABLE WINS: Central Macon (2x), Howard
NOTABLE LOSSES: Therrell, Howard, Lithonia (2x), Warner Robins, Peach County, Milton, Pebblebrook
KEY PLAYERS: JR Kowacie Reeves, Jr., JR Javian Mosley, SR Jurico Campbell
NOTES: What an interesting team Westside is. They played a schedule that would prepare them for the postseason and challenge the talented young roster. However, a lot of those growing games came with a cost. The average margin of defeat was 24 points in their eight losses on the season. Javian Mosley and Kowacie Reeves are two of the best juniors in the classification. The two combine for 42 points a contest and stretch the floor with their scoring ability out ot the perimeter. They are as dangerous of a 1-2 punch as any duo in the tournament. In this bracket, star power has always shined the brightest and Westside has plenty of that.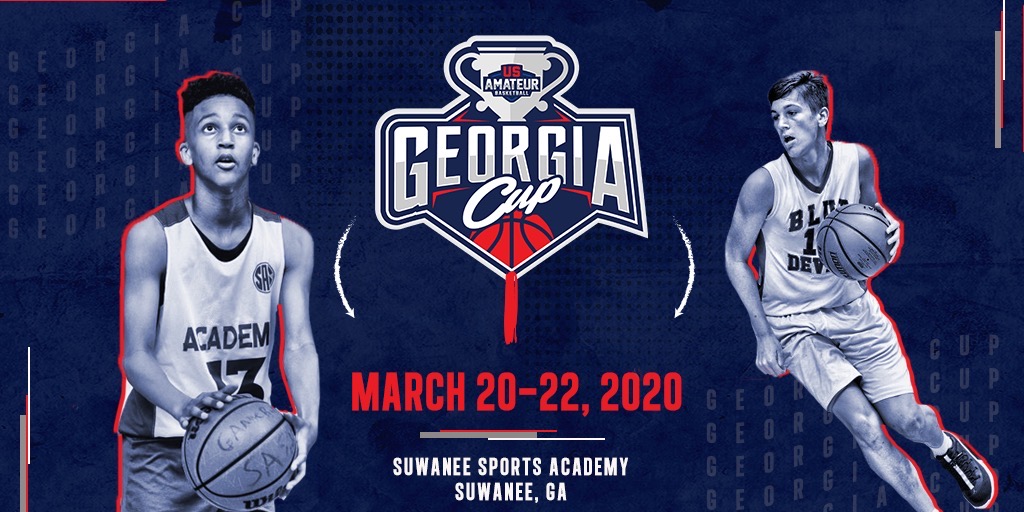 Pace (23-4) | Atlanta, GA
done Region 5
NOTABLE WINS: Miller Grove, North Gwinnett, Bloom (IL), Westminster (2x), Oxford (AL), Christ Presbyterian Academy (TN), Lovett (2x), St. Pius X, Aiken (OH)
NOTABLE LOSSES: Woodward Academy, St. Francis, Briarcrest Christian (TN)
Notable Players: JR Matthew Cleveland, JR Cole Middleton, JR Madison Durr, JR Josh Reed
Notes: Another Sharman White lead team is on a roll as Pace brings a 13-game winning streak into the postseason. Nationally ranked junior Matthew Cleveland has turned into a household name, but his supporting cast is as formidable as they come. Junior guard Madison Durr has turned the corner as a prospect while Josh Reed and Cole Middleton serve as backline enforcers. This well rounded unit should benefit greatly from their head coaches past championship experience. When it comes down to it, star power is hard to stop in the AAA division and Pace Academy has plenty of it. Coach White has been on the sidelines for six state championships in his career and he'd like to start a new dynasty at Pace. This group is as solid of a contender there is in AAA. 
North Murray (21-6) | Chatsworth, GA
Region 6
NOTABLE WINS: Murray County (2x), Lakeview-Fort Oglethorpe (2x), Dalton, Cumberland County (TN), Calhoun (2x)
NOTABLE LOSSES: Polk County (TN), East Jackson, Bradley Central (TN), Good Hope (AL), White County (TN)
KEY PLAYERS:
NOTES: After starting the season 0-3, the Mountaineers have gone 20-2. They haven't lost to a Georgia team since Nov. 25 and they went undefeated in region play. That's a pretty good roll going into the state tournament. 
Dawson County (25-2) | Dawsonville, GA
Region 7
NOTABLE WINS: Greater Atlanta Christian (2x), North Hall, King's Academy, David Crockett (TN), Cherokee Bluff (2x), Denmark, North Hall
NOTABLE LOSSES: Cherokee, Camp Jewell House
KEY PLAYERS: SR Jasper Gibson (Emmanuel College), SR Campbell Reed, JR Mason Barnes
NOTES: The Tigers haven't lost a game in the 2020 calendar year and have a good thing rolling through their Region 7-4A championship. They've won 15 games in a row coming into the postseason. The Tigers are very hard to beat at home. They have great support and things can get loud in Dawsonville on game night. The team is anchored in great guard play with Jasper Gibson and Campbell Reed. The two are very good playing opposite of each other. Both guys can put on the hero's cape when needed and lead their team to a monster win. This team has won 52 games over the course of two seasons. 
Hart County (22-5) | Hartwell, GA
Region 8
NOTABLE WINS: Monroe Area (2x), East Jackson (2x), Abbeville SC (2x), Wade Hampton (SC), Jefferson, Evans
NOTABLE LOSSES: Franklin County (2x), Jefferson
KEY PLAYERS: JR Shone Webb, FR Tahj Johnson, SR Demetrius Glenn
NOTES: The Bulldogs played for a state championship last season and truth be told, this year's team may be better than last year's squad. Shone Webb, already a 1,000-point career scorer, is one of Northeast Georgia's best players. He's a great scorer who can get into the paint as a scorer and free throw line resident. He's one of the toughest guys to defend in this classification. Now you add one of Georgia's top freshman in Tahj Johnson. The 6-foot-7 forward is on track for big things ahead. His role on this talented team could be an X-factor down the home stretch. 
THE BEST FIRST ROUND GAMES

Hart County (22-5) at Lakeview Fort Oglethorpe (23-4): The two top ten teams will lock horns in Northwest Georgia in the opening round, pinning two Elite 8 level contenders against each right out of the gate. Hart County wants to get back to the state championship game again (they were runner's up last season). They will have a tough start, going all the way up to LFO for a tough opening game. Lakeview is young but has shined this season in their schedule. This is the best match-up of the AAA bracket.

Lovett (20-7) at Greater Atlanta Christian (20-8): Gotta love it when two of Atlanta's best private schools lock horns. Lovett and GAC are similar teams with regards to their style of play and overall season body of work. The pairing is a good one in the opening round. Ryan Mutombo of Lovett has the star-power name and a game that has made significant strides this season. He's the go-to guy on both ends of the floor for Lovett. For GAC, the backcourt of seniors Cliff Baskerville and Cole Perusek is a hard combo to contain. Baskerville is a dynamic rim-attacking scorer while Perusek is a terrific perimeter threat. 

RANKED PLAYERS IN THE TOURNAMENT 

Class of 2021

No. 2 Matthew Cleveland, Pace Academy
No. 7 Kowacie Reeves, Westside Macon
No. 17 Ryan Mutombo, Lovett
No. 27 Madison Durr, Pace Academy
No. 29 Javian Mosley, Westside Macon 
No. 34 Quay Primas, Central Macon
No. 35 Shamar Norman, Windsor Forest
No. 37 Cole Middleton, Pace Academy
STORY STARTER POTENTIAL

Every year, a player using the state tournament to start their story and propel their profile into the statewide, and sometimes national, conversation. Here's a peek at some players who could be that dude this month.
Marius Ellis and Dominick Henderson, Monroe: Sure, those in South Georgia know plenty about this terrific duo in Albany. But the state as a whole are in need of an introduction. Ellis is a 6-foot-5 junior and one of the most explosive players in the Peach State. He's been really impressive this season. Watching him on film makes ya want to go and see him in person. Henderson, just a sophomore, was named Region 1-3A Defensive Player of the Year. He's been a standout at our HoopSeen events over the years. Both are due for a statewide uptick in recognition. 
Brent Bowman and Jamichael Davis, Lakeview-Fort Oglethorpe: The freshmen duo of Bowman and Davis have had terrific seasons individually and collectively. Bowman is posting 14 points and 3.1 rebounds a game while Davis averaged 10.7 points, 4.4 rebounds, 2.1 assists and 1.6 steals a game. They make up one of the best 1-2 punches from freshmen in the entire state of Georgia. 
Kendric Lyles and Derrick Brown, Monroe Area: The junior tandem had a great season for the Hurricanes. They were both named to the All-Region 8 team. Brown, a long and lean forward, posted nearly 14 points and 9.5 rebounds a game. Lyles, a quick guard, scored 18.1 points a game and was a menace on the defensive side of the ball. Both guys could be the recipe for some road magic for Monroe Area in the state playoffs. 
NOTES FROM OUR NOTEPAD
This is an interesting bracket to take a look at. There are 13 teams with 20 wins or more and there are 12 teams with 10 losses or more. The top of the classification has a number of teams who are contenders for the top overall spot in Macon next month. 
Tai Young also contributed to this story.