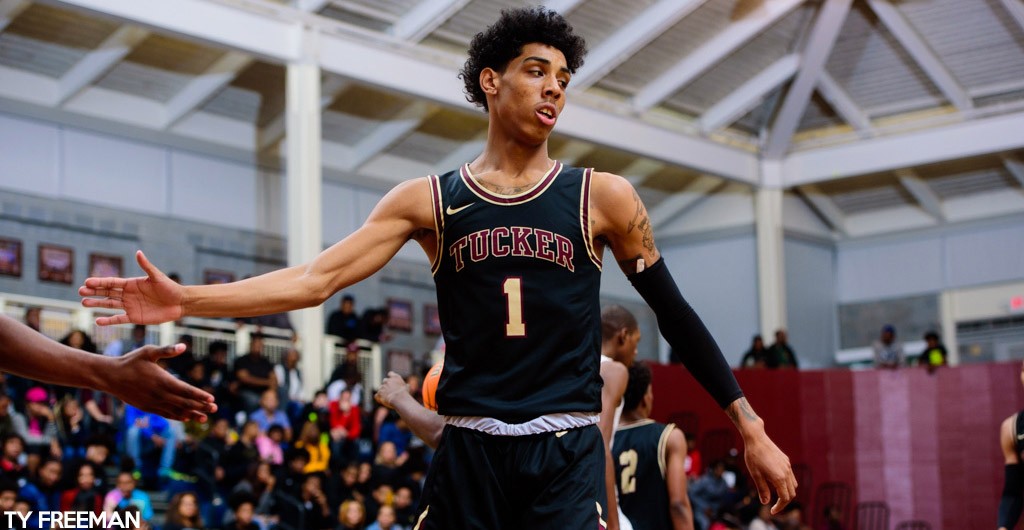 Welcome to the March to Macon. The state playoffs are here and tip-off. The state's biggest classification is ready to go as 32 teams fight it out for the coveted Class AAAAAA state championship. We dive into the bracket and preview the teams and look closely at the first round of action.
If there has been a theme to the AAAAAA state tournament over the last three years and who comes away from the champion it is this - toughness wins out. That's been the secret sauce. 
Across the board, the 6A bracket is top-heavy with big-time contenders at the top. All eight No. 1 seeds have over 20 wins on the year. 
The sheer depth of talent in the bracket is outstanding. 
The last three winners were:
2017: Langston Hughes 
2018: Langston Hughes
2019: Tri-Cities  
Who will stand at mid-court in March at the Macon Centreplex? Let the fun begin. This bracket is going to be a battle. 
LINKAGE: State tournament bracket | 2020 Georgia player rankings | 2021 Georgia player rankings | HoopSeenGA Twitter | Justin Young on Twitter | Tai Young on Twitter | 2020 HoopSeen events | 7A State Playoff Preview
DEEP DIVE INTO THE NO. 1 SEEDS

Valdosta (23-3) | Valdosta, GA
Region 1
Notable wins: Carver Columbus, Chiles (FL), Gainesville (FL), Thomasville, Coffee
Notable losses: Cedar Shoals, Coffee, Houston County
Notable players: SR Rickey Brown, SR Allin Floyd, JR Melvin Smith, Jr., JR Dorrien Douglas
Notes: The Darrell Lockhart took Upson Lee to the promised land to the tune of two state titles. Now he's working wonders at Valdosta. The Wildcats love to push tempo and guard end to end, forcing turnovers that become quick points. Rickey Brown is the go-to guy and is one of the best shooters in the entire 6A bracket. He's a terrific scorer and someone who could see his recruitment grow some legs in the postseason. Could we be seeing a rise with the South Georgia squad now that Lockhart is at the helm? This is the first 20-win team since the 2011-2012 season at the school. 
Richmond Hill (23-4) | Richmond Hill, GA
Region 2
Notable wins: New Hampstead, Statesboro (2x), Hephzibah, Camden County (2x), Glynn Academy (3x), Woodville-Tompkins, Hilton Head (SC), Brunswick, Effingham County (2x)
Notable losses: New Hampstead, Windsor Forest, Effingham County, Brunswick
Notable players: JR Jaeden Marshall, SR Sheldon Lewis, JR Liam Markgraf, JR Ethan Pickett
Notes: If you're looking for a "sleeper" team in 6A, the coastal Georgia squad may be your answer. But no one on the coast will call this group a sleeper. The Wildcats have taken care of business this season, racking up 23 wins on the year. This is the best season since Bill Henderson took over the program in 2012-2013. The team enters the state playoffs on a nine-game win streak. Junior wing Jaeden Marshall is as tough as they come. This team plays without fear and has the body of work to suggest a deep run in the state tournament. 
Evans (20-6) | Evans, GA 
Region 3
Notable wins: Westside Augusta (2x), Cross Creek, Washington County, East Clarendon (SC), Windsor Forest, Grovetown, Heritage Conyers (2x)
Notable losses: Laney, Burke County, Heritage Conyers, Hart County, Clarke Central, Grovetown
Notable players: SR Christian Chambers, JR Rashad King, SOPH Brasen James, JR Joshton Mincey
Notes: Head coach Kevin Kenny has one of the best available guards in the state of Georgia with Christian Chambers. We featured him earlier in the season as one of the top seniors to watch. He's having an All-State level season and is one of the premier players in the Augsuta area. We've seen him be the dude for quite some time. He's ready for this post-season. Rashad King, a move-in from Alaska, has been quite a nice surprise this season. The 6-foot-4 guard is good at getting to the rim and scoring in the paint and good on the defensive end of the floor. Brasen James, a 6-foot-3 sophomore, is a rim attacker and fun to watch in the open floor. 
Tucker (24-3) | Tucker, GA
Region 4
Notable wins: Stephenson, Lovejoy (2x), Fayette County, SW Dekalb, Lausanne Collegiate (TN), Morrow (2x), Mundy's Mill (2x), Langston Hughes, Miller Grove
Notable losses: Norcross, Dutchtown, LaFayette (AL)
Notable players: SR Jermontae Hill, SR Terrence Edwards, Jr., JR David Giddens, SOPH Raylon Barrion
Notes: Has there been a more impressive team this season? Two close December loses and another to an out of state team are the sole blemishes to a team carrying 24 wins. Transfer guard Terrence Edwards has made an impact all season as one of the better swingmen in the state. Jermontae Hill has remained as a constant contributor that can be asked to put points on the board. The experience of coach James Hartry will be a factor down the stretch as he recently surpassed the 300 win mark. The highest powered offense in the 6A classification will not be an easy out for anyone who matches up with them.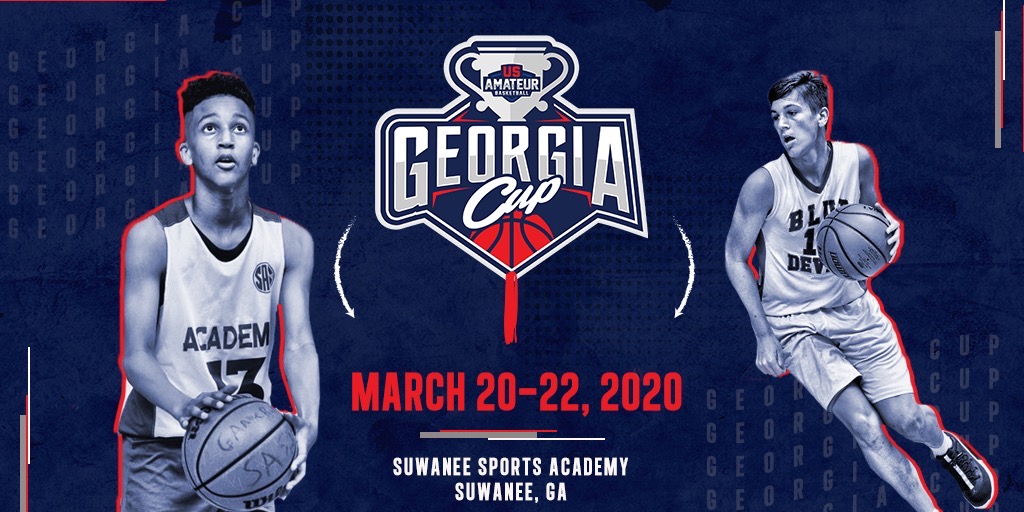 Tri-Cities(23-5) | East Point, GA
Region 5
Notable Wins: Alexander, Douglas County, New Manchester, Apopka (FL), East Coweta, 
Notable Losses: Sickles (FL), Langston Hughes, Alexander, Douglas County
Notable Players: JR Peyton Daniels, SR Demetrius Rives, JR Julius Lymon
Notes: Head coach Omari Forts continues to put Tri-Cities in prime position late in the season. Peyton Daniels continues to be the conductor of a group that shows no signs of easing up. The junior guard has impressed with his ability to put points on the board as the team's primary scorer. There may not be a harder playing duo than senior wing Demetrius Rives and junior forward Julius Lymon. Both have a tendency to control the glass with their aggressive style of play. This group is no stranger to the postseason as they look to follow last seasons state championship.  
South Cobb (25-2) | Austell, GA
Region 6
Notable wins: Pebblebrook (2x), Decatur, Sequoyah, Chattahoochee, Wheeler, Dalton, Central Macon, Allatoona
Notable losses: McEachern, Sequoyah
Notable players: SR Emon Washington (Illinois State), SOPH Zocko Littleton, JR Da'Quan Riggins, JR Travis Burruss, SOPH Robert Dix
Notes: The Eagles have been one of Georgia's best teams in the state all year long. Emon Washington is having an all-state senior year, too. He's the anchor of this talented and disinclined squad. His length and athleticism is hard to stop inside the paint. The move-in from Mississippi is one of the top rebounders in Georgia, too. The scary thing about the Eagles is this - the bulk of their rotation is full of underclassmen. The team grew up this season and learned how to close out down the home stretch. Coach Greg Moultrie has his team playing at a high-level and with extreme focus. They were my pick to win the classification at the start of the season, too. 
Chattahoochee (20-7) | Alpharetta, GA
Region 7
Notable wins: Berkmar, Heritage School, Centennial, Johns Creek (2x), Pebblebrook, Cambridge (2x), Pope
Notable losses: Pope, Shiloh, North Atlanta, Pebblebrook, South Cobb, Kell, Centennial
Notable players: SR Cameron Sheffield (Rice), JR AJ White, SR Franklin Bailey
Notes: The Cougars love to push the pace and score a lot of points. Their perimeter game is one of the best in the state of Georgia. Cameron Sheffield, the Region 7-6A Player of the Year, AJ White and Franklin Bailey can all light it up from the wing and rank amongst the very best three-point shooters in Georgia. The Cougars are playing hot right now, too. Coming into the bracket on an eight-game win streak, Chattahoochee earned a home court advantage and that may prove valuable this year. Last year's 23-win team only made it to the second round before losing to the eventual state champs Tri-Cities. 
Lanier (24-3) | Sugar Hill, GA
Region 8
Notable wins: East Coweta, Lambert, Parkview, South Salem (OR), Miller Grove, Discovery, Winder-Barrow (2x), North Gwinnett
Notable losses: Denmark, Peachtree Ridge, Wheeler, Wilsonville, North Gwinnett
Notable players: SR Sion James (Tulane), JR Andrew McConnell, JR Iajah Phillips
Notes: Lanier has started the new year off in the best way possible with their sole loss coming back in early January. A large part of their success has been spearheaded by their three headed monster of talented guard play. Tulane signee Sion James is a do-it-all guard that has thrived since his sophomore year. Junior guards Andrew McConnell and Iajah Phillips can contribute in a number of ways. It will be interesting to see how teams manage to limit Lanier's versatility on the offensive end. 
THREE BEST FIRST ROUND GAMES

Grovetown (21-5) at Valdosta (23-3): There isn't a better first-round match-up than this one in the 6A bracket. Both teams are good enough to be considered top 10 programs in the classification. Grovetown senior Zy Wright is one of the very best players in the entire bracket. He's having a great senior year, posting over 20 points and nearly 11 rebounds a game. Juniors Zach Bell and Julius Brown pose their own sets of problems, too, for the opposing defense. As we noted in their No. 1 seed pod above, Valdosta is paced by Rickey Brown, one of the best players in South Georgia. The Wildcats have one of the absolute snipers in the bracket leading the way. This should be a fun one down I-75 South in the first round. 

Johns Creek (17-10) at Tri-Cities (23-5): This one should be a fun one. Both teams like to push tempo and get out and run. Johns Creek has great size across the board and knows how to use it well. The trio of Chase McKey, Austin Gusaeff and Javani Brown make for a tough frontline to match-up with. That's going to pose a challenge for the terrific guard-centric Tri-Cities club. Can Johns Creek slow down the freight train of Payton Daniels and Demetrius Rives? Expect this one to be a battle for the majority of the game.  
Alexander (18-10) at Chattahoochee (20-7): Of all of the first round match-ups, this one sure has a lot of intrigue to it. Alexander is a tough team with tough guys and a tough coach coming from a tough league. Chattahoochee is a hot-shooting, strong-scoring, guard-heavy team who can really rack up the points. The styles will be fun to watch pair up against each other in what should be a really good, and fun, first-round game. Alexander's Jaylen Brown is one of the most underrated defenders in the state and big man Bryce Robinson is having a productive senior season in the paint. As we mentioned above, Hooch has three of the best shooters in Georgia with Cameron Sheffield, Franklin Bailey and AJ White in tow. 
STORY STARTER POTENTIAL

Every year, a player using the state tournament to start their story and propel their profile into the statewide, and sometimes national, conversation. Here's a peek at some players who could be that dude this month.
Will Kolker, Pope: The point guard from East Cobb is as good of a passer as we've seen the classification this season. He has total control of the game when he's on the floor. Pope has had some good point guards over the years and Kolker has the tools to be a guy who we hear more about this post-season and into the travel season.

EJ Walker, Stephenson: Talk to any coach in Dekalb County and they'll tell ya Walker has a chance to be a big breakout guy on the state level this month ahead. The 6-foot junior guard is coming into his own and has the tools to be a big riser this spring and summer. 
Lamariyon Jordan and Gabe Omoregie, Dacula: The freshmen have been such important players for coach Byron Wilson this season. Both guys caught our attention back our invite-only Elite Preview for the 2022/2023 classes back in the fall. The duo went on to help place Dacula in the state tournament. Jordan is a dynamic scorer from the wing to rim. He posted nearly 13 points a game as a rookie and should be one of Gwinnett County's best scorers in years to come. Omoregie is a high-motor post player, posting nine points and nine rebounds a game in his first year of HS hoops. 
RANKED PLAYERS IN THE 6A BRACKET

Class of 2020
No. 19 Terrence Edwards Jr., Tucker
No. 23 Sion James, Lanier (TULANE)
No. 24 Emon Washington, South Cobb (ILLINOIS STATE)
No. 25 Cameron Sheffield, Chattahoochee (RICE)
No. 26 Jermontae Hill, Tucker
No. 33 Kasen Jennings, Langston Hughes (KENNESAW STATE)
No. 51 Patrick Carter, Jr., Langston Hughes (CAMPBELL)
No. 58 Jacksen Greco, Sequoyah (MERCER)
No. 65 Christian Chambers, Evans
No. 67 Marvin McGhee, Alexander
No. 70 Zy Wright, Grovetown
* We will update the player rankings after the season

Class of 2021
No. 4 Peyton Daniels
No. 11 Isaiah Nelson-Ododa, Winder-Barrow
No. 20 AJ White, Chattahoochee
No. 28 Jaylen Jackson, Douglas County
No. 38 Omarion Smith, Douglas County

Class of 2022
No. 5 Zocko Littleton, South Cobb
NOTES FROM OUR NOTEPAD
There are 11 teams with over 20 wins in the 6A state tournament this season. 
There are 11 teams from outside the metro Atlanta area in the 6A state tournament bracket. Six of those schools are hosting a first round game. 
Lanier has the longest win streak of any team in the bracket at 11 in a row. 
Sprayberry is the true Cinderella of the bracket. The Yellow Jackets are 4-23 on the year. They won two games in the region tournament and earned a bid to the dance last week.
The Final Four of the 6A state bracket will be held at the Buford City Arena on Feb. 28. The state championship game will be held on March 7 at 3 p.m. at the Macon Centreplex. 
Tai Young also contributed to this story.