#MarchToMacon: 5A state playoff preview
Welcome to the March to Macon. The state playoffs are here and ready to tip off. The state's biggest classification is ready to go as 32 teams fight it out for the coveted Class AAAAA state championship. We dive into the bracket and preview the teams and look closely at the first round of action.
LINKAGE: State tournament bracket | 2020 Georgia player rankings | 2021 Georgia player rankings | HoopSeenGA Twitter | Justin Young on Twitter | Tai Young on Twitter | 2020 HoopSeen events | 7A State Playoff Preview | 6A State Playoff Preview 
STORYLINES
The story of the AAAAA bracket is pretty simple - great at the top, heavy at the bottom and not a lot of in between. That's the quick and dirty to it all for this state tournament bracket. 
Because of the built-in geographic design of the bracket, we will see some terrific games in the second round the tournament, sending home some potential state championship contenders. 
Getting to the title game will be an absolute slugfest for some teams. The way things lay out also means a Cinderella story could be in play, too. 
This should be a fun classification to watch battle it out over the course of the next month. Who will stand tall in the end? Welcome to the March to Macon. 
The last three winners were:
2017: Buford
2018: Warner Robins
2019: Buford  
DEEP DIVE INTO THE NO. 1 SEEDS

Warner Robins (21-4) | Warner Robins, GA  
Region 1
Notable wins:Veterans, Upson Lee, Westside, Jones County, Central Macon
Notable losses: Veterans, Jones County, Harris County
Notable players: SR Anthony Dillard, SR Keshun Houser, SR Kevin Barnes, JR Rashun Tomlin, Greg Jones
Notes:  Three of Warner Robins four losses have been by a combined 4 points, with two of them being away from home. That is more than enough information when breaking down the season that the Demons have put together. Warner Robins is no stranger to the postseason as they recently captured their 7th region championship in a row. The experience of such a dominant run shows in key moments as the core of this group has experienced the ups and downs of grueling season. Teams with aspirations of beating the Demons will have to handle pressure and an onslaught of talented prospects at the guard and wing positions. While Houser and Dillard have become prominent pieces in Warner Robins single loss season, it's their depth that can provide a  challenge for teams that can't match it.  
Wayne County (15-12) | Jesup, GA
Region 2
Notable wins: Pierce County, Dougherty, New Hampstead (2x), Statesboro
Notable losses: Groves, Brantley County (2x), Long County (2x), Lee County, Villa Rica, Statesboro (2x), New Hampstead, Pierce County, South Effingham
Notable players: SR Jakari Slay, SR Dre Johnson, SR Trey Chancey, SR Shamar Taylor, SR Ryan Moore
Notes: In the post-season, you just need a little magic. Wayne County has experienced this. In the Region 2-5A tournament, they had a one-point semi-final win over New Hampstead and a three-point win over favorite Statesboro in the championship game. The region title gives the Yellow Jackets home court advantage in the first round. That's a huge deal in the tournament. Their late season rush included a pair of wins over playoff teams. They only have five wins against teams over .500 on the year. With a lineup of seniors, that experience and toughness could shine through.
Riverdale (10-10) | Riverdale, GA 
Region 3
Notable wins: Upson Lee, Fayette County, Griffin, Whitewater, North Clayton, Whitewater, Jonesboro
Notable losses: Chapel Hill, Newnan, Jonesboro (2x), North Clayton, McIntosh, Fayette County, Griffin, Whitewater, McIntosh
Notable players: SR Josh Smith, SR Justin Blossomgame
Notes: In the post-season, you just need to be hot at the right time. The region 3-5A tournament was a wild one as No. 6 seed (Riverdale) beat the No. 5 seed (Griffin) for the title. The Raiders beat always tough Jonesboro in the semi-finals. Since their 3OT loss to McIntosh, Riverdale is the winners of six in a row going into the state tournament. The team is playing with as much confidence as they have all year long. 
Eagle's Landing (24-3) | McDonough, GA
Region 4
Notable wins: Buford, Douglas County, Houston County, Jones County (3x), Douglass, Lee County, Boys & Girls (NY), Dutchtown (2x), Woodland HC (2x)
Notable losses: Americus-Sumter, Dutchtown, Shiloh
Notable players: SR Keith Lamer (Stetson), Kirshon Thrash (Presbyterian), SR RJ Allen, SOPH AJ Barnes
Notes: Truly one of the toughest teams in the entire bracket. Eagle's Landing is no stranger to a No. 1 seed and a deep run in the state tournament bracket. Their three losses on the year were quite close and every game was battled until the very end. The Eagles like to push the pace and get the action going. They have the players to play at such a speed. The Division I bound duo of Keith Lamar and Kirshon Thrash is a nice mix of power and shooting. The two have great college size. Coach Elliott Montgomery wants to push tempo and guard end to end. This team has the DNA of a team worthy of a trip to Macon.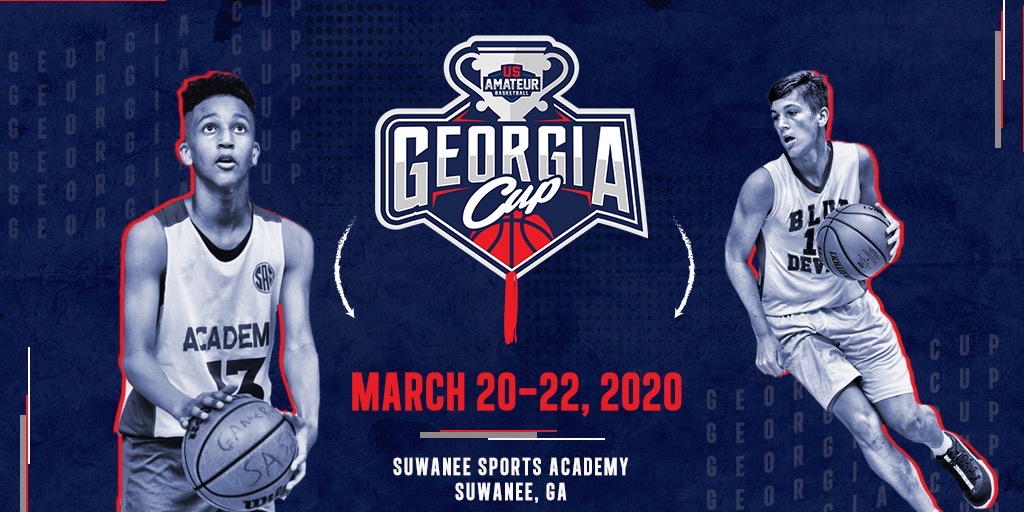 Southwest Dekalb (16-12) | Decatur, GA
Region 5
Notable wins: Discovery, Miller Grove, Greenville, Central(VA), Madison Prep(LA), Columbia
Notable losses: Therrell, Pebblebrook, Tucker, Lithonia, Walker(LA), Tampa Catholic(FL), Greenforest, Miller Grove
Notable players: JR Kusamae Draper, SR Eugene Brown, SR Mohomad Diallo
Notes:  Despite the losses of KD Johnson and Dajon Dancil this off-season, the Panthers find themselves in position to strike again this postseason. Ohio State signee Eugene Brown has rebounded well from his injury that left him sidelined for the second half of last years run. He shouldering the offensive load while still providing the defense that's known to come from Southwest Dekalb over the years. Mohomad Diallo has progressed well over the season and Kusamae Draper has been instant offense in a region predicated on its guard play. Southwest Dekalb has taken their lumps. A difficult schedule and roster changes can make for some challenges. But the winners of four in a row are proven to be battle-tested. 
Riverwood (21-6) | Atlanta, GA
Region 6
Notable wins: Blessed Trinity, Atlanta Carver (2x), Lithia Springs (2x), North Cobb, Mount Vernon, Decatur, Maynard Jackson
Notable losses: North Atlanta, Miller Grove, Jackson, Wilson (DC), Peachtree Ridge, Grady
Notable players: SR Nathan Henderson, JR Jonathan Brown, SR Asante Smith, SR Jermyle Jones, SR Cody Kaplan
Notes: Over the last six seasons, Riverwood has averaged 22 wins a season under Buck Jenkins. Since he took over the program eight years ago, he is 155-68. Jenkins is one of the best coaches in the state of Georgia that we don't talk enough about. This year's team is balanced and experienced. Henderson is a strong and versatile wing forward who can do a lot of damage inside and out. 
Hiram (22-6) | Hiram, GA
Region 7
Notable wins: Kell, New Manchester, Carrollton, Douglas County, Cass
Notable losses: Villa Rica, Trinity Christian, Statesboro, Greenbrier, Kell
Notable players: SR Deandre Brown, Arshad Crepsac, JaVyen Brown, Jackson Price
Notes: An 11-win turnaround was enough for second year head coach Keyon Boyd to earn himself coach of the years honors. Enroute to their 22 wins, Hiram leaned on their experienced backcourt to make plays throughout the course of the season. Senior guard Deandre Brown has developed into a primary scoring option while Arshad Crepsac remains as their high percentage floor stretcher. Emerging forward Jayven Brown is one of the areas breakout players due to his size and skill level. Tempo means everything to this group as they have the guard play to get up and down and score at a solid rate. This shows in their losses where in 5 out of the 6 they were held to under 60 points. 
Buford (20-6) | Buford, GA
Region 8
Notable wins: Collins Hill, Woodville-Tompkins, Discovery,Rabun Gap-Nacoochee, Wesleyan, Webster County (KY), Banks County, Clarke Central (2x), Walnut Grove, Cedar Shoals
Notable losses: Cambridge, Eagle's Landing, Denmark, Walnut Grove, Cedar Shoals, Clarke Central
Notable players: SR Sebastian Augustave, SR Caleb Williams, SOPH Caleb Blackwell, SOPH Jaylon Taylor, SOPH Wyatt Sullivan, FR Malachi Brown
Notes: Here's a shocker - Buford is a No. 1 seed and coach Eddie Martin is coaching up his squad as another Macon contender. Some things just never change. After a bit of a slow start, the Wolves found their groove and went to work, chalking up some impressive wins. Their winning resume is quite good and those victories should add up in the post-season. And we all know what kind of record Eddie Martin has in the state tournament. He's one of the all-time best in state history. Augustine is one of the premiere shooters in the state of Georgia. His shooting touch has been scorching hot this season. This Buford team looks to that hot hand but also understands the value of balance. Keep a close watch on this Buford club. They are a tough out. 
THREE BEST FIRST ROUND GAMES

Lithonia (24-3) at Hiram (22-6): This is about as good of an opening-round game that you'll find in the state. It can be argued that Eric Gaines is one of the hottest available prospects in the country given his recent attention from college coaches. It's certainly justifiable given his ability to takeover games and lead Lithonia to a stellar 24-3 record. Gaines is not in the pursuit of a championship by himself as senior forward Frank Champion has manned the middle all season long. As that duo goes, so does Lithonia, but Zephaniah Corker has found his rhythm from deep enough to be relied upon in big moments. Hiram's 11 game turnaround from a season ago has sparked a new sense of excitement amongst their followers. Senior guards Deandre Brown and Ashad Crepsac are consistent scorers that can swing the momentum of any game in their team's favor. JaVyen Brown continues to turn the corner as a legitimate prospect that provides Hiram with some interior skill. Both teams excel in a high tempo game so expect that shots to fly. Whoever can make plays when it slows down will be the team to beat.
Jonesboro (17-10) at Warner Robins (21-4): The last time they played, Jonesboro took the action to overtime and won 55-54. These two programs know each other all too well. They've both won a 5A state title in recent memory. They have met up in the football state tournament, too. Each program is familiar with the other. It's hard not to be when you contend year in and year out. Jonebsoro is led by Warner Robins has a dynamic guard in Keshaun Houser, who has big game potential to him. Jonesboro is balanced, as usual, and boasts a heavy rotation that will guard anyone, anytime and always at full bore. Senior guard Quinn Thomas should be the anchor for the Cardinals.

Miller Grove (19-10) at Kell (23-5): This should be a fun battle of styles. Kell wants to go as fast as possible while Miller Grove wants to be methodical in the halfcourt. Kell has one of the best players in the state of Georgia leading the way in super sophomore Scoot Henderson. He's been tremendous this year and certainly capable of giving the Longhorns a post-season they remember for a long, long time. Miller Grove is paced by the junior backcourt of Zyair Greene (16 ppg), Tyriek Boyd (8.4 ppg) and Shomik Shahjahan (8.3 ppg). All three lead the slowed-down, grind it out style of the Wolverines. 
STORY STARTER POTENTIAL

Every year, a player using the state tournament to start their story and propel their profile into the statewide, and sometimes national, conversation. Here's a peek at some players who could be that dude this month.
Eric Gaines, Lithonia: Roll with me for a second. Sure, he's a top 10 guy in the state. No doubt he's talented. He's super talented. Yes, we've seen him quite a bit in his career. There's no denying that. But do we truly appreciate just how good he really is? Gaines will rise in our upcoming 2020 national rankings and rise in state rankings. He could be a major steal in the late signing period for a high-major school. This tournament platform may be just the spring board to start a much bigger story for Gaines. 
Zaylan Chaney, Cass: Talk to enough people in NW Georgia, particularly in sports-centric Cartersville, and they'll tell you in not-so-whispered tones that the 6-foot-6 sophomore has next in Bartow County. He's a big, athletic forward who could be a big showing in the state tournament from being a player that we talk much more about in the class of 2022 moving forward. Cass will play on the road at Columbia, a team with size and coaching that knows how to pose a challenge. In turn, this could be a great measuring stick game for Chaney. He was an all-tournament selection at the 2019 Best of the South. 
Kervens Yacinthe, Paulding County: The junior had a big year and was named All-Region 1st team after posting nearly 22 points a game. The 6-foot-4 junior is a tough player to guard because of his slashing ability paired with his perimeter threat. Paulding County loves to get out and run and Yacinthe thrives in that style of play. 
RANKED PLAYERS IN THE 5A STATE TOURNAMENT 
Class of 2020

No. 7 Eric Gaines, Lithonia
No. 9 Eugene Brown, Southwest Dekalb
No. 28 Jamaine Mann, Dutchtown (Gardner-Webb)
No. 34 Keith Lamer, Eagle's Landing (Stetson)
No.35 Quincy Canty, Cedar Shoals
No. 37 Kirshon Thrash, Eagle's Landing (Presbyterian)
No. 53 Tyler Johnson, Cedar Shoals
No. 64 Cameron Bryant, Dutchtown
No. 69 Mo Diallo, Southwest Dekalb

Class of 2022

No. 1 Scoot Henderson, Kell
No. 10 TJ Grant, Veterans
NOTES FROM OUR NOTEPAD
There is some parity in this bracket. There are 11 teams with over 20 wins on the year but there are also 16 teams in the field with at least 10 losses on the season. 
There are some talent-heavy quads in the bracket. Statesboro (21-6), Buford (20-6), Kell (23-5) and Warner Robins (21-4) are all in the same quad of the state bracket. Only one of those teams can make it to the Final Four. 
Cedar Shoals (24-3), Lithonia (24-3), Veterans (24-3) and Hiram (22-6) are also in the same quad. The same rings true here. Only one of those teams can make it to the Final Four.
Tai Young also contributed to this story.