#MarchToMacon: 4A state playoff preview
Welcome to the March to Macon. The state playoffs are here and tip off. The state's biggest classification is ready to go as 32 teams fight it out for the coveted Class AAAA state championship. We dive into the bracket and preview the teams and look closely at the first round of action.
LINKAGE: State tournament bracket | 2020 Georgia player rankings | 2021 Georgia player rankings | HoopSeenGA Twitter | Justin Young on Twitter | Tai Young on Twitter | 2020 HoopSeen events | 7A State Playoff Preview | 6A State Playoff Preview | 5A State Playoff Preview 
STORYLINES
There is some star power in this division, there is a great undefeated team, there are a number of sleeper teams and certainly some surprises in line. 
Two of the best players in the state of Georgia could cross paths in third round of the tournament and not at a neutral site. What a big-time day of hoops that would be if we see five-stars Walker Kessler (Woodward Academy) and Jabari Smith (Sandy Creek) play head-to-head.

Keep in mind Americus-Sumter is undefeated on the year and has won 27 games in a row. We've seen a middle Georgia squad do work in this bracket in the past. 
The last three winners in 4A are:
2017: Upson Lee
2018: Upson Lee
2019: Carver-Columbus 

This bracket will be quite the thing to behold once we get three rounds in. 
DEEP DIVE INTO THE NO. 1 SEEDS

Americus Sumter (27-0) | Americus, GA
Region 1
Notable wins: Lee County, Dougherty (2x), Bainbridge (2x), Lee County, Marion County, Eagle's Landing, Landstown (VA), Columbus Carver (2x), Westover (3x), Monroe, Hardaway (3x)
Notable losses: None
Notable players: SR Trae Brown, SR Kanova Willoughby, SR Quevoluia Willoughby, SR Le'Shanna Ross, SR Wallace Bradley
Notes: It wasn't that long ago we saw a team from Middle Georgia go perfect and hoist the state championship trophy up at the end of the year. Americus-Sumter is taking a page out of the Upson Lee book and running through the competition this season. As one of three undefeated teams in the state, Americus-Sumter is only that isn't in the smallest classification. Perhaps we saw their run coming dating back to last season's terrific team. There is a toughness and confidence to this club that is scary as we make that march to Macon. 
Upson-Lee (19-7) | Thomaston, GA
Region 2
Notable wins: Taylor County (2x), Troup County, Howard (2x), North Cobb Christian
Notable losses: Riverdale, Northside Warner Robins, Perry, Warner Robins, Wilkinson County, Jones County
Notable players: 
Notes: After a shaky start to the year (going 8-7 to open up the 2019 part of the schedule), the reset of the Upson-Lee program found it's stride in 2020. They haven't lost this calendar year. Perhaps the slow start may keep them in the sleeper category (if that's possible for a two-time state champ in the last three seasons). With a new coach and a relatively new lineup, this group of Upson-Lee wants to start its own narrative. What better time than now?

Cross Creek (21-6) | Augusta, GA 
Region 3
Notable wins: Butler, Lexington (SC), White Knoll (SC), North Augusta (SC), Grovetown, Lincoln, Burke County (2x), Baldwin (2x)
Notable losses: Lower Richland, Evans, Glenn Hills, Keenan, Baldwin, Laney
Notable players: SR Kobe Stewart (Presbyterian), JR Corey Trotter, SR Makhi Climons, JR Devin Pope
Notes: When talking about Cross Creek, you have to start with Kobe Stewart. He's one of the best players in Georgia and few outside of Richmond County know much about him. He's a terrific talent who can play multiple spots on the floor. We have him ranked No. 49 in the class of 2020 and may need to slide the future Blue Hose player up. Alongside Stewart are capable guards in Makhi Climons and Devin Pope. Both guys are athletic and both guys can hit shots from three. Anchoring down low is Corey Trotter, an important under the rim post-player who can balance out the athleticism from the wings. Cross Creek's Region 3 championship is the first in school history. 
Woodward Academy (25-2) | College Park, GA
Region 4
Notable wins: Pace Academy, Eastside (2x), Lambert, Northside (AR), De Smet Jesuit (MO), Millennium (AZ), McDonough (3x), Oxford (AL), North Clayton (2x)
Notable losses: Jamison (AL), Druid Hills
Notable players: SR Walker Kessler (North Carolina), SR Emory Lanier (Davidson), SR Jacorrei Turner, SR Michael Whitmore, JR Will Richard
Notes: Make no mistake about it, Walker Kessler is the best big man in the state and he's arguably one of the three toughest players to guard in the Peach. This is the most talented team in school history and now is the perfect time to stake claim to a title. The McDonald's All-American is playing as well as anyone and is a legit Mr. Georgia Basketball candidate. Also make no mistake about this - Woodward isn't just about Kessler. They have balance and toughness across the board. Lanier is a great shooter, Turner is a guy you can plug into three different positions, Whitmore is as tough of a defender that you'd find and Richard is having a giant junior season in College Park. This is a team with a great seasonal resumé and momentum going into the state tournament.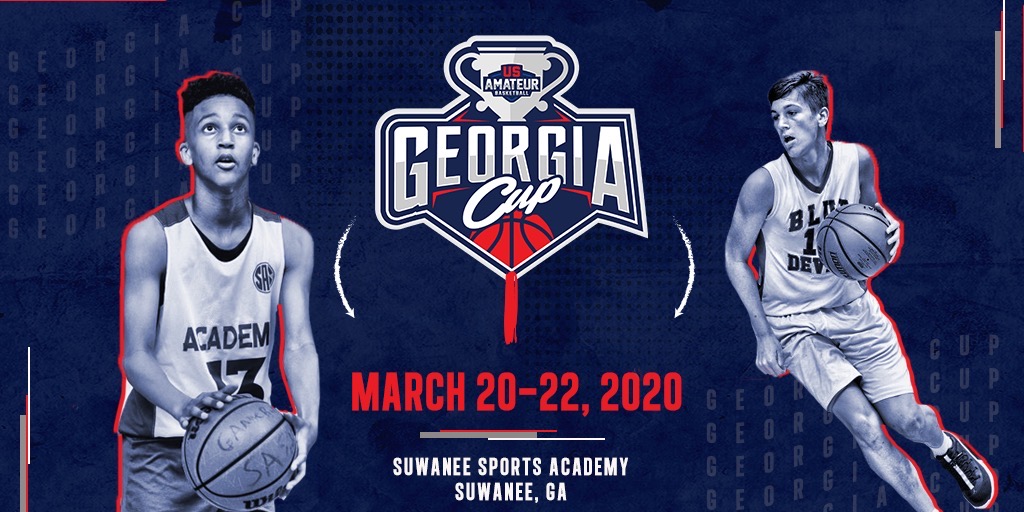 Sandy Creek (23-4) | Tyrone, GA
Region 5
Notable wins: Berkmar, Carrollton, Whitewater, McIntosh, Trinity Christian, Therrell, Fayette County, Chapel Hill (3x), LaGrange (2x)
Notable losses: Norcross, Grayson, East Coweta, Fayette County
Notable players: JR Jabari Smith, JR Deshon Procter, SR Daryl Rice, SR Destin Jenkins, SR Immanuel Alexander, SR Brian Branch
Notes: After starting the year 3-3, the Patriots have gone 20-1. They have clearly found their groove and are competing as good as any team in the classification as we begin that march to Macon. Jabari Smith is living up to his potential this season and playing like the All-American that he is. He's the most versatile player in the field and you could argue in all classifications in Georgia. Smith can burn you in a variety of ways. There is some real toughness around Smith, too. Deshon Procter is football tough. He's had a good complimentary year alongside Smith. Daryl Rice is known for his shooting touch but he's a beast on the defensive end of the floor, too. I picked the Patriots to win 4A state this year at the beginning of the season. 
LaFayette (23-2) | LaFayette, GA
Region 6
Notable wins: NW Whitfield (3x), Pickens (2x),
Notable losses: Chattooga, Walker
Notable players: SOPH Aidan Hadaway, JR Cam Porter, SR Asa Deal, SOPH Jaylen Ramsey, SOPH Junior Barber
Notes: The NW Georgia team took care of the teams on their schedule and won out. Sophomore Aidan Hadaway was Region 6 Player of the Year. Junior wing Cam Porter is one of North Georgia's best players in the class of 2021. Both players good for double-doubles on any given night. 
Denmark (22-5) | Norcross, GA
Region 7
Notable wins: Lanier, Jackson, Gainesville, Cherokee Bluff, Blessed Trinity (3x), Buford, Lanier County, Marist (2x), Furtah Prep
Notable losses: Chapel Hill, Cherokee, South Fosyth, Victory Christian, Dawson County
Notable players: SR Adonnis Tolbert, JR Sutton Smith, SOPH Robert Cowherd
Notes: All five of their losses were close losses and winnable games. Truth be told, this may be the best team in Georgia that we aren't talking enough about. The backcourt of Sutton Smith and Robert Cowherd ranks up there as good as any backcourt in Georgia. Smith is the kind of point guard you want leading your team in the post-season. We can find all of the buzzwords here but how about this - he's just dang good. That's the word of coaches who have coached against him this season. Cowherd has had a big breakout year at the varsity level since moving over from Holy Spirit Prep. He soaked up scoring prowess from Anthony Edwards when he was at the Buckhead private school. Adonnis Tolbert is the perfect kind of high school four man that you need for a title run. He's athletic and works well inside the paint. 
St Pius (20-7) | Atlanta, GA
Region 8
Notable Wins: Greater Atlanta Christian, Blessed Trinity, Charlotte Latin, Marist, Oconee
Notable Losses: Winder Barrow, Lovett, Hoover(AL), Canisius(NY), Pace
Notable Players: JR Brookes Kahlert, JR Cal Petterson, JR Daniel Beverly, SOPH Eamonn Kenah
Notes: The loss of Chase Cormier could've given the Golden Lions an easy way out, but instead they stayed the course. Brookes Kahlert has put the offense on his shoulders as one of the areas most creative playmakers. On the other end, St Pius has found a way to hold several of their opponents down the stretch to under 50 point totals. Cal Petterson has been a constant source of offense throughout his junior season and will be asked to continue as coach Aaron Parr looks to build on his 200th win. 
THREE BEST FIRST ROUND GAMES

Marist (17-11) at Chapel Hill (19-8): Chapel Hill is a squad with good guards and good athletes who can shoot. They love to force the pace and play up and down. Micah Bell, who we mentioned as a story starter, is the 20-point per game scorer for the Panthers. His brother, Mike, is an experienced senior and junior KJ Doucet is also a guy to watch in the post-season. Marist would love to slow the action down and work the ball into the paint, where senior John Treanor is at his very best.

LaGrange (19-9) at Denmark (22-5): A sneaky good game in the first round of the 4A bracket pins a football-tough squad in LaGrange against a great backcourt based squad in Denmark. You never really know who will beat you with the LaGrange lineup. Balance is their best friend. That may pose a challenge for Denmark. But as we mentioned earlier, the Danes at home are hard to beat.

Carver Columbus (16-9) at Cross Creek (21-6): Last year's champs against a team that looks and feels like last year's champs. This could be interesting. DJ Riles, a sophomore guard, looks to be up next for Carver. The always-tough Columbus team will have their hands full with Kobe Stewart, Cross Creek's go-to guy and one of the true stars in the 4A bracket. 
STORY STARTER POTENTIAL

Every year, a player using the state tournament to start their story and propel their profile into the statewide, and sometimes national, conversation. Here's a peek at some players who could be that dude this month.

Micah Bell, Chapel Hill: The 6-foot-3 guard is having a terrific junior year, posting 20 points a game. He's a threat to score from all three levels and he's a quality rebounder. Chapel Hill will have some tests, no doubt, and he's had to work against teams like Sandy Creek in region play. Can this stage be the stage that helps him separate himself from the rest of the players at his position in the class? 
Kaleb Banks, Spalding: When a sophomore earns Region Player of the Year (he was Co-RPOY in Region 2), you have to take a hard look at what's happening. Banks had a terrific year, posting 21 points and seven rebounds a game. Spalding only has 11 wins on the year and are walking backwards into the bracket. Their prize? Oh, just a match-up against Woodward Academy and McDonald's All-American big man Walker Kessler. Just how good is Banks? Kessler is a great measuring stick. Regardless, get ready to hear more about Banks this spring and summer. 
William Freeman, Baldwin: The 6-foot-4 guard was a First Team All-Region selection after he posted 16.5 points, 3.2 rebounds, 2.1 assists and 1.8 steals a game for his playoff team. Middle Georgia is no stranger to producing productive guards that shine in the post-season. Freeman could be that guy this year. 
RANKED PLAYERS IN THE TOURNAMENT

Class of 2020

No. 2 Walker Kessler, Woodward Academy (North Carolina)
No. 49 Kobe Stewart, Cross Creek (Presbyterian)
No. 50 Xavier Valley, North Clayton

Class of 2021

No. 1 Jabari Smith, Sandy Creek
No. 15 Isaac Abidde, Westover
No 16 Will Richard, Woodward Academy
No. 30 Sutton Smith, Denmark
No. 32 Deshon Proctor, Sandy Creek 
NOTES FROM OUR NOTEPAD
There are only six teams with 20 wins or more on the season in the 4A bracket. On the flip side, there are 16 teams with 10 or more losses on the year. 
Tai Young also contributed to this story.