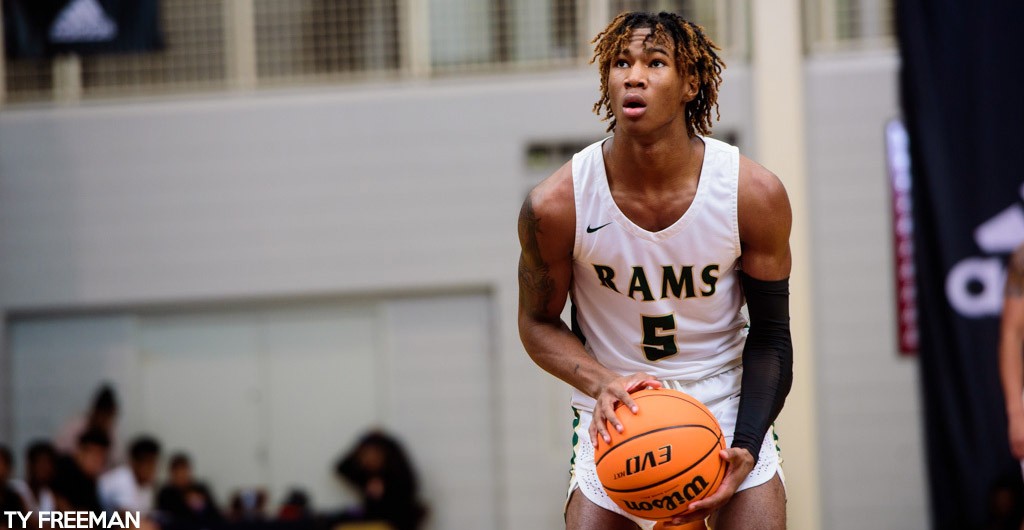 Welcome to the March to Macon. The state playoffs are here and the action is ready to tip off. The state's biggest classification is ready to go as 32 teams fight it out for the coveted Class AAAAAAA state championship. We dive into the bracket and preview the teams and look closely at the first round of action.
LINKAGE: State tournament bracket | 2020 Georgia player rankings | 2021 Georgia player rankings | HoopSeenGA Twitter | Justin Young on Twitter | Tai Young on Twitter | 2020 HoopSeen events | Previewing the 6A bracket
STORYLINES
We've said it from the start of the year, who in the world is the favorite to win the state's biggest classification? Last year, McEachern ran the table and wrapped up one of the single greatest seasons in GHSA history. 
The Indians are certainly back and armed with one of the very best players in the nation with Sharife Cooper. But can they run it back in 2020? Maybe. In fact, there are a number of teams who can stand at mid-court in Macon in March. 
But who? 
Welcome to the conundrum that is the Georgia 7A division. It's pretty good at the top. Grayson is good enough. Norcross is, too. Milton is surging. Shiloh, Archer, Wheeler, Berkmar, East Coweta and so many others are tough enough. 
Welcome to the dance. Prepare for anything. Because it won't go as you think it will. That's the beauty of the March to Macon. Buckle up, kids. We're in for a fun ride. 
The last three winners were:
2017: Tift County
2018: Meadowcreek
2019: McEachern 
DEEP DIVE INTO THE NO. 1 SEEDS

Camden County (21-5) | Kingsland, GA
Region 1
Notable wins: Brunswick, River City Science (FL), Metter, Baker County (FL)
Notable losses: Brunswick, Richmond Hill (2x), Colquitt County, Baker County (FL)
Notable players: SR Kent Garard, SR Andre Rogers, SR Chandler Connor 
Notes: For the first time in a long, long time there is a team not named Tift County at the top of Region 1 coming into the state tournament. Powered by toughness, the Wildcats are big and strong and senior centric. Also worth noting since No. 1 seeds get to host the playoff games in the first round and potentially beyond, the Wildcats have only lost one game at home this season. The closer the game gets played to the rim, the Wildcats are at their' best. Garard is one of the best players in Georgia from outside of the Atlanta area. He's had a very productive high school career down on the coast. 
Wheeler (19-7) | Marietta, GA
Region 2
Notable wins: Dutchtown, Heritage School, Lanier, Newton, St. Francis, Kell, Pebblebrook (2x), East Coweta (2x), West Nassau (FL)
Notable losses: Campbell, Grayson, Deerfield Beach (FL), Forest Hill (FL), South Cobb, Milton, Pebblebrook
Notable players: SR Sam Hines (Denver), SR Prince Davies, JR Ja'Heim Hudson, JR Max Harris, SR Nash Kelly
Notes: Region 2 has been a hard one to figure out this season. The league has traditionally been one of, if not the very best, region in the state of Georgia. This year was a wild one in and out of region player. Wheeler's six-game win streak towards the end of the year is the longest win streak of any team in Region 2-7A this season. No one has been able to stick it all together in a long stretch. But Wheeler has proven they can the most in the region. This Wildcat crew is balanced and doesn't rely on just one go-to guy throughout the game. They have toughness and guys who will defend. Coach Larry Thompson will have his team ready for the post-season. He's an experienced guy at that level and this team has certainly been groomed for such a journey. Also note, star freshman Isaiah Collier has been injured and won't play again until the end of March.

McEachern (19-5) | Powder Springs, GA 
Region 3
Notable wins: Berkmar, South Cobb, Pebblebrook, Mayfair (CA), Windsor Forest, North Cobb (2x), Roman Catholic (PA), Scotlandville (LA), Marshall (VA)
Notable losses: Grayson, Montverde (2x), Gonzaga College (DC), Shiloh
Notable players: SR Sharife Cooper (Auburn), JR Cameron McDowell, JR Bobby Moore, JR Randy Brady
Notes: The defending Class AAAAAAA state champs have powered through a busy season where they have taken on some national powers and held their own. Sharife Cooper, a McDonald's All-American, is the obvious straw that stirs the drink. He's one of the toughest players to guard and is a proven one-man wrecking ball in the clutch. In the post season, star power shines through. Hard to find a bigger star than Cooper in Georgia. The rest of the team has taken the season to find and thrive in their roles. Cameron McDowell is a super scorer and can be a threat in ISO situations. Bobby Moore has proven to be a versatile defender who can battle down low, using his great strength and athleticism. Can their nationwide tour pay dividends now that we are back in Georgia bracket play? It certainly helped last season. 
Cherokee (23-4) | Canton, GA
Region 4
Notable wins: Blessed Trinity, Dawson County, North Cobb, Denmark, Mount Pisgah, Pope, Westminster, Etowah (2x), Woodstock, Walton
Notable losses: North Cobb, Roswell, Lassiter, Sequoyah
Notable players: JR Taihland Owens, JR Elijah Tucker, SR Zack Vickers
Notes: Quite a turnaround season for the Warriors. Last year they won 13 games on the year. Now they are a 23-win team and a number one seed in the state tournament. The Warriors boast as good of a junior 1-2 punch in the state as any team playing in the postseason. Owens and Tucker are terrific talents who can be go-to guys on their own accord. Owens is one of the top guards in the state and is a tough player to defend because of his aggressive style from wing to rim. Tucker is playing productive of any player in the paint in the entire state of Georgia. He has posted some monster games on the glass this season. We featured him in our Hottest Players series over the weekend. As good as the juniors are, be sure to watch out for the toughness of Vickers, a hard-nosed 1,000-point scorer for coach Roger Kvam.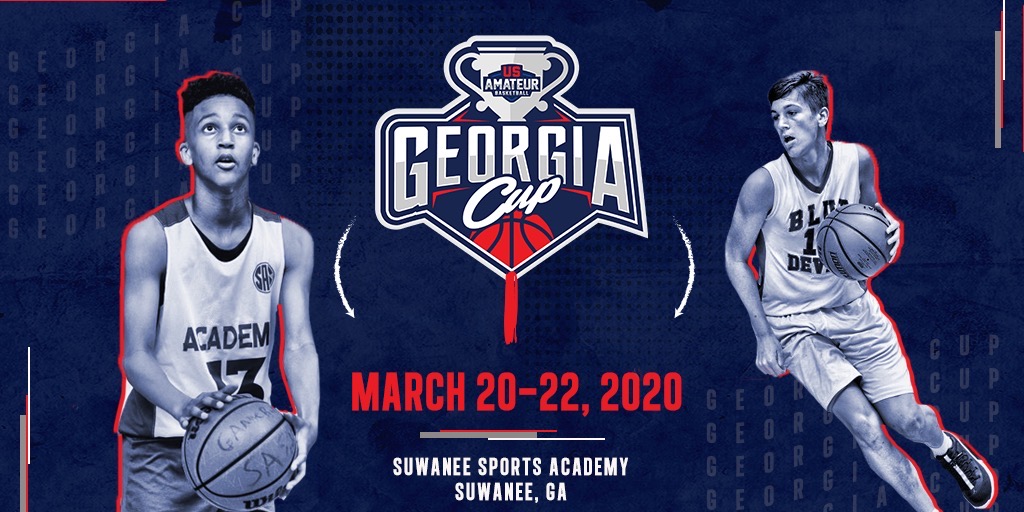 Milton (23-4) | Milton, GA
Region 5
Notable wins: Kell, Madison East (WI), Jonesboro, Lambert, Westside Macon, Lee (AL), Pebblebrook, Northside Christian (NC), United Faith (NC), West Forsyth (2x), South Forsyth (3x), Wheeler,
Notable losses: Grayson, South Shore (NY), Henry Clay (KY), Pickerington North (OH)
Notable players: SOPH Bruce Thornton, FR Kaanan Carlyle, SR Evan Hurst, FR LT Overton
Notes: The Eagles have only lost one game to a Georgia foe and that was to Grayson at the start of the year in a one-point game. The contest was, in our opinion, the best game of season in the Peach State. You can rewatch it HERE. The team is anchored by really good young guards, namely Region 5 Player of the Year Bruce Thornton. He's one of the premier defenders in the nation and having as good of a year as any guard in the state of Georgia. He just keeps getting better and more confident. Freshman Kaanan Carlyle is having a terrific year and contending for the Freshman of the Year, regardless of class, in the state of Georgia. Senior Evan Hurst glues it all together well for the Eagles and is a key member of their rotation. Freshman big man LT Overton is much more important to this team than maybe he gets credit for, too. 
North Gwinnett (16-11) | Suwanee, GA
Region 6
Notable wins: South Forsyth, Mill Creek, Therrell, Lanier, Peachtree Ridge, Discovery, Collins Hill
Notable losses: Heritage, Lambert, Pace Academy, Discovery (2x), Archer, Collins Hill, Peachtree Ridge, Duluth, Mill Creek, Parkview
Notable players: SR Jared Ivey, SR JR Martin, JR Brendan Rigsbee, SOPH RJ Godfrey,
Notes: The Bulldogs started the season 1-5 but the addition of a pair of football players helped change the course of the season. Georgia Tech bound Jared Ivey and Elon bound JR Martin added a layer of toughness and versatility to the lineup. Their run through the Region 5 tournament has the team entering the postseason as hot and confident as any group in the bracket. Ivey is one of the best seniors in Georgia that we don't talk enough about. That stems from his time on the gridiron but his presence is certainly felt from the teams that have played him this season. Meanwhile, Godfrey is growing as a player and producing more than most sophomores. He's having a big-time breakout year. 
Berkmar (16-9) | Lilburn, GA
Region 7
Notable wins: Central Gwinnett (2x), Parkview (3x), Cambridge, Cape Fear Academy (NC), Norcross
Notable losses: McEachern, Chattahoochee, Grayson, Norcross (2x), Sandy Creek, Pebblebrook, Shiloh, Madison East (WI)
Notable players: SR Jalen Deloach, SR Elijah Wood (Rhode Island), JR Cam Blount, SOPH Malique Ewin, SOPH Jermahri Hill
Notes: The Patriots started the season 2-8 but turned things around going, 14-1 to finish out the year. You could argue they are the hottest team in the tournament as a No. 1 seed. They beat Norcross for the region championship, showing some serious toughness in their third pairing with their region rival. This is the first region championship for the program since 2014. There is a lot of talent on the roster for coach Greg Phillips. The balance may be the overall strength of the roster. There are a number of guys who can step up and be the player the team leans on. The balance of size, scoring, good guards and depth is a great recipe for post-season success. 
Grayson (26-1) | Grayson, GA
Region 8
Notable wins: Berkmar, Milton, Sandy Creek, Memphis East (TN), Mountain Brook (AL), Wheeler, Archer, McEachern, Lithonia, Pebblebrook, Shiloh, Newton, Wayne (OH), Crestwood Prep (CAN), Shiloh, Ramsay (AL)
Notable losses: Newton
Notable players: SR Deivon Smith (Mississippi State), SR Caleb Murphy (South Florida), SR Toneari Lane (Winthrop), JR Ian Scheffelin, SR Josh Smith
Notes: It has ben a dazzling season for the Rams as they've taken on all comers and have pushed through a schedule that has been challenging and rewarding at the same time. The Gwinnett County school is ranked in the national top 25 for the first time in school history and look to keep the magic coming through the tough 7A state tournament bracket. They are the state's number one team and proven themselves in a big way against every Peach State powerhouse they've faced in 2019-2020. Their backcourt is the best in the state and have relied heavily on the likes of Smith and Murphy. The defensive prowess of Lane, Ian Scheffelin and Josh Smith can't go overlooked either. Grayson's 26 wins is the most in 7A going into the state tournament.
THREE BEST FIRST ROUND GAMES
Lambert (18-9) at Norcross (24-3): The region championship loss to was the first defeat to a team from Georgia all season long. Think Norcross will be ready to redeem that game in the opening round of the state? No doubt about it. However, Lambert is ready for such a challenge. Lambert has some great size with Colin Granger (Ohio), great shooting from Luke Champion (Samford) and great experience from Braxton Beaty. Norcross has the best frontline in the 7A bracket with Josh Taylor (Georgia) and JT Thor (one of the best seniors in the nation). As good as their size is, the shooting touch the Blue Devils have found is a weapon that they have leaned on. Kevon Eskridge and Quincy Ademokoya (Temple) have proven themselves as two of the best shooters in all of Georgia.
Etowah (17-8) Wheeler (19-7): Old region foes will face each other again in the post-season. In 2017-18, Wheeler won at Etowah 60-57 in overtime. That was the best team in Etowah school history. This year's game has a whole different look. Etowah, a team with three straight trips to the Sweet 16, limps into the tourney with three straight losses while Wheeler looks quite comfortable as a No. 1 seed coming into the bracket. Senior Will Garvey and junior Brock Rechsteiner were 1st team All-Region for the Eagles. Wheeler, as we noted earlier in their No. 1 seed pod, is deep and balanced. Senior Sam Hines can always steady the ship and should be a go-to option down low for the Wildcats. Expect a loud and packed gym off of Holt Road on Valentine's Day.

Archer (18-10) at North Gwinnett (16-11): Archer is 6-4 over the last 10 games of the year while North Gwinnett is on the opposite side of that, catching lightning in a bottle down the homestretch. Both Gwinnett County teams are hungry, no doubt, and you better believe in-county game will have the gym loud and packed. Archer won their match-up earlier in the year, claiming a 59-42 win back on Dec. 7. 
STORY STARTER POTENTIAL

Every year, a player using the state tournament to start their story and propel their profile into the statewide, and sometimes national, conversation. Here's a peek at some players who could be that dude this month.
Brock Rechsteiner, Etowah: The two-sport star was named first team All-Region in Region 4 after his strong junior year on the wing for the Eagles. He was also a first-team All-Region selection in football. Rechsteiner is a skilled player who has stepped up down the home stretch for the Towne Lake powerhouse. This state tournament run could help push his name into the statewide dialogue much like it did for former Etowah star Jaxon Etter three years ago. 
Samuel Moss, East Coweta: Paired with the dynamic duo of Kennesaw State bound tandem Chris Youngblood and Brandon Stroud, Moss looks like he is next in line at East Coweta. He posted 10 points a game and earned Honorable Mention honors in the loaded Region 2.

Azaria Smith, Tift County: The Blue Devils are going through a transition year, recording a 9-16 record on the season but still making the post-season. Smith had a strong sophomore year, posting 9.7 points, 6.7 rebounds and 1.4 steals a game. 
RANKED PLAYERS IN THE 7A BRACKET

Class of 2020 
No. 1 Sharife Cooper, McEachern
No. 3 JT Thor, Norcross
No. 5 Deivon Smith, Grayson
No. 6 Caleb Murphy, Grayson
No. 12 Chris Youngblood, East Coweta
No. 13 Josh Taylor, Norcross
No. 15 Brandon Stroud, East Coweta
No. 17 Quincy Ademokoya, Norcross
No. 29 Jalen Deloach, Berkmar
No. 36 Toneari Lane, Grayson
No. 39 Sam Hines, Wheeler
No. 40 Colin Granger, Lambert
No. 48 Jared Ivey, North Gwinnett
No. 59 Luke Champion, Lambert
No. 66 Christian Williams, Peachtree Ridge 
Class of 2021

No. 8 Kaleb Washington, Pebblebrook
No. 12 Cameron McDowell, McEachern
No. 13 Jamal Clyce, Pebblebrook
No. 21 Tyler Shirley, Pebblebrook
No. 22 Danny Stubbs, Pebblebrook
No. 23 Jatarion Warren, Tift County
No. 24 Ian Schiefflin, Grayson
Class of 2022

No. 2 Kok Yat, Norcross
No. 3 Bruce Thornton, Milton
No. 6 Dillon Hunter, Westlake 
No. 9 Malique Ewin, Berkmar
NOTES WORTH NOTING
The winner of the Lambert/Norcross game could have to travel all the way to Camden County for a second round game. Camden County, winners of Region 1, is hosting Hillgrove (10-15) in the first round. Because Camden County is a No. 1 seed and if they beat Hillgrove, they will continue to be the host school. 
Grayson and Norcross have the most wins of any team in the 7A bracket. Grayson has 26 and Norcross has 24. They are in the same quad in the bracket. Camden County is also in the quad with their 21 wins. 
Milton and Cherokee also are over the 20-win mark. They both have 23 on the season. They are in the same quad of the bracket. 
There are 11 teams from Gwinnett County in the 7A bracket. There are seven from Cobb County.
The Final Four of the 7A state bracket will be held at the Buford City Arena on Feb. 29. The state championship game will be held on March 7 at the Macon Centreplex. 
Tai Young also contributed to this story.