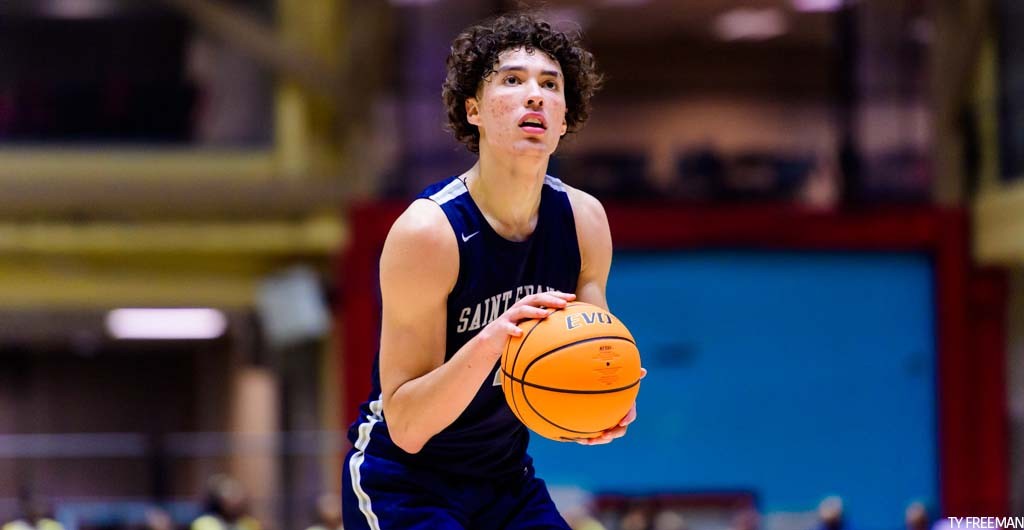 These three players from the state of Georgia were on our shortlist of players who have seen a rise in their recruitment so far this season. As we move forward in the calendar year, we wanted to spotlight the guys that have attracted attention so far. Tai Young introduces you to today's terrific trio. 
Elijah Tucker was the easy choice for this segment as high major programs look up and down their recruiting boards for quality forwards. Tucker blossomed into a more prominent role as a scorer for Cherokee and his offer sheet has reflected the same. After shooting up our recently released 2021 rankings, Xavier extended an offer in what could be one of the more contested battles down the stretch. 
After a season in which every pair of eyes seemed to have made their way to Grayson High School, Schieffelin has caught the eye of southeast recruiters. His spring has been fruitful despite not touching the hardwood as a handful of schools have extended him an offer. There's always a need for hardworking forwards that excel in their role. Scheflin could see another uptick in his recruitment as he settles in a new role at Grayson as their three headed monster is gone. 
Life has been good for Jasuan Holt as he continues to rack in championships and scholarships alike. After ending another season atop of the class A private standings, Holt finds himself with a number of suitors to entertain. The intrigue is easy to understand. With perimeter size and a willingness to rebound and defend, Holt has already carved out his niche as a program player. Coaches have found his value at the next level as a player that can blend with their team in the same way that he has with Dwon Odom.
RELATED: Alabama's 2021 risers | Florida's 2021 risers | Georgia's hottest 2021 prospects | South Carolina's 2021 risers | Tennessee's 2021 risers