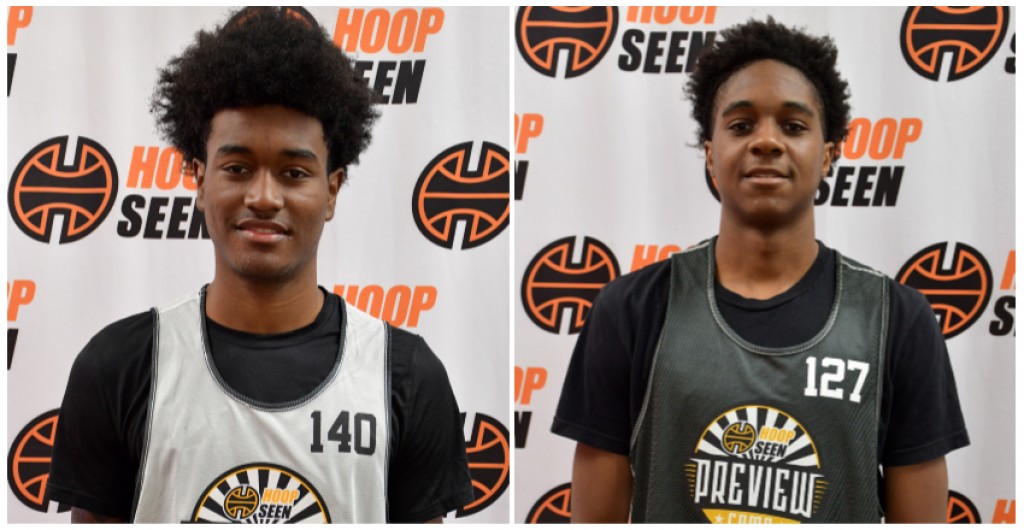 By Derik Williams 
The first session of our Georgia HoopSeen Fall Preview camp is in the books and our staff of evaluators and coaches have gone through their notes of every player in the camp. Every. Single. One. Today we look closer at Team 8 from the camp.
Thomas Allard, North Gwinnett, 2022, SG: The 6-foot-4 guard has great positional size and he shoots with confidence, handles the ball well in transition and played good perimeter defense throughout the camp. 
Jason Gillespie, Richmond Hill, 2021, PG: The best word to describe him is shooter. The 5-foot-11 guard has the ability to fill it up at a high rate in catch and shoot scenarios. We are looking forward to see his progression over the next two years and he could be a really intriguing prospect.
Chase Hill, Rockdale County, 2023, SF: A young prospect that showed great toughness playing with more physical players. He has good size for his age and looks to be able to add more weight with consistent work. Showed the willingness to compete and looked like he belonged on the court with older more experienced players. Will turnout to be a very good player if he continues to develop.
G. Jamaal Leggett, Brookwood, 2021, PG: A quick guard who can get to his spot on the floor with the dribble, the 5-foot-8 guard was quick on offense. 
Bryson Taylor, Mill Creek, 2022, SG: The sophomore competed at a very high level. Showed a good handle with the ball and passing ability. Needs to fall in love with the weight room which could help him thrive even more on the high school level. Should continue to improve into a very nice player over the next three years.
Xavier Valley, North Clayton, 2020, F: Great size for a wing and is a deadly three-point shooter. When he shoots it you surprised when he misses. Deceptively athletic that will dunk on any defender that dares challenge him at the rim. Works hard to get open off screens or just constantly moving to get himself open. Has a quick release and great size so he is able to take and make contested shots.
Jalyn Williams, Veterans, 2020, SG: An explosive athlete that thrives in the open court. Has great size and hops for a wing player and looks to put every defender on a poster every chance he gets. Has a good handle and can get to the basket at will. Is great at slashing and getting to the basket, but thrives in the in transition. Has the ability to be an elite on ball defender and has the size and length to guard multiple positions. His stop and pop three-point shot was working on Sunday, too. Be on the lookout for this prospects I'm sure you will see him on multiple highlight mixtapes for a long time to come.
2021 PG AJ White was named one of our top overall performers from the 2019 Georgia HoopSeen Fall Preview I. Click HERE to read more about his performance.
RELATED: Team 1 | Team 2 | Team 3 | Team 4 | Team 5 | Team 6 | Team 7