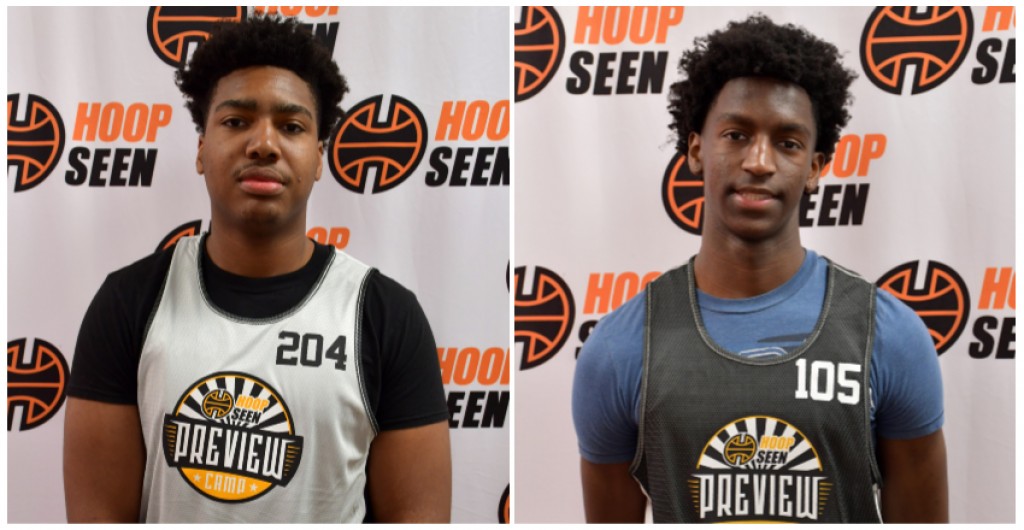 The first session of our Georgia HoopSeen Fall Preview camp is in the books and our staff of evaluators and coaches have gone through their notes of every player in the camp. Every. Single. One. Today we look closer at Team 1 from the camp. 
Jakyre Best, Southwest Dekalb, 2021 G:  When a basket was needed for his team, Jakyre Best went to the other end to create a positive situation for his team. With one of the games highest motors, Best would impact the game defensively and in more than one way. The position didn't matter when matching up as he guarded them with all the same spirited effort. His ability to fly around caused many ball handlers stress levels to rise when he was near. 
Matt Davis, TSF, 2021 G: Known as one of the state's best shot makers, Davis found other ways to contribute to his team early on. With an emphasis on defense, Davis contained his matchup defensively as he made use of an added inch since his last showing at our Preview camp. His sneaky athleticism would show on the glass and his finishes as he was able to stretch out up and over any help side defense. Even with a slight slump in his shooting, Davis was able to keep engaged in the flow of the game. 
Lucas Garabadian, Kings Christian, 2021, G: When he had the chance to get a shot up, he hit it. The 5-foot-10 guard was one of the best shooters in the camp. In a camp setting, we are looking for more than just points and big plays. We are looking for players who want to be coached. Garabadian was awesome in this category. He was locked in. 
Syncere Harris, Mount Vernon, 2022 G: There was a stretch of possessions for his team where the 6-foot-5 guard would deliver timely shots after a few empty possessions. The value in his play came from picking his spots and not disrupting the flow of any of his teammates. When given the opportunity he would often make the right decision, whether it was to create for others or finish himself. With a head that stayed on a swivel and his unselfish nature, the offense was often in good hands when he had the ball.
Destin Logan, North Clayton, 2022, G: The 6-foot-2 guard shined in this camp setting as a lockdown defender with good length. He was really coachable, per his camp coach, and sought it out. We loved his approach and willingness to leave the camp better than he came into it. 
RJ Noord, Heritage, 2021, G: When paired up against the other team's best threats, Noord didn't shy away from any challenge that came his way. Defensively he would beat others to their spots and make the most out of his size and strength. A tough offensive outing did not take away from the value the 6-foot-4 guard showed on the other end of the ball. There's a ton of value in Noords two-way capabilities, along with his size and skill level.  
DJ Richardson, Core 4, 2021, C: The paint was owned at times by Core 4 big man DJ Richardson as he was quite possibly our biggest low post threat in the camp. With a left shoulder hook he can squeeze points out, once planted in the paint it's going to be hard for defenders to keep him from the front of the rim. Some lost weight has helped his explosion as his dunks kept me in fear of pulling down our rims. His coach spoke highly of Richardson's pick and roll skill set and his ability to be coached up. 
Jamal Sorrell, Druid Hills, 2021, PG: The 5-foot-11 point guard shined as a ball-handler on this team. He handled pressure well and worked his way through the defense. He was also in tune with the coaching and applied what was being taught. 
Matthew Cleveland of Pace Academy was one of our top overall performers from the camp. He was written about HERE.