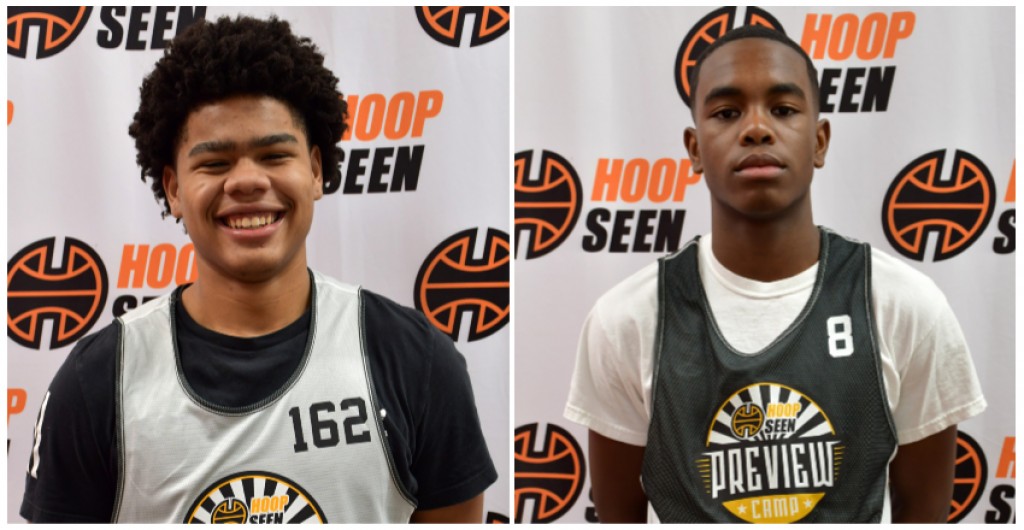 By Derik Williams 
The first session of our Georgia HoopSeen Fall Preview camp is in the books and our staff of evaluators and coaches have gone through their notes of every player in the camp. Every. Single. One. Today we look closer at Team 6 from the camp.
Sebastian Augustave, Mill Creek, 2020, PG:  A blur with the ball in his hand a true baseline to baseline player. Creative shot maker and was able to make ways to the rim and finish most can't. A volume scorer that has the ability to put the ball in the hole at a high rate. High IQ. Lefty that can play all positions on the perimeter. 
Calvin Bowers, Northside, 2021, CG: A tough guard that has the body of a defensive back, but once he gets gooing can fill it up from the outside. His strong frame allows him to lockdown on the defensive end and finish in traffic when he is not burning up the nets from the outside. Elite speed.
Justin Farley, Newton, 2022, PG: Held his own playing with much bigger and older players, showed the toughness needed to play on the high school level. Should show improvement has time progresses.
Kedrick Green, Core4, 2021, PG: a pass first point guard that has exceptional vision. Plays with good pace and has the ability to score at all 3 levels. A great communicator on the court making sure everyone is on the same page. Deceptively fast and does a great job of getting to his spots. Elite passer seems to see plays before they happen
Blake Hadley, Pebblebrook, 2021, F: Is a really good player with good size that does alot on the floor.  Shoots it well from outside and is a very good rebounder for his size. Could be an interesting prospect in the next two years.
Myles Holmes, Richmond Hill, 2021, SF: This rising junior has a rather complete game for his age. With good size he has the ability to play multiple positions on the floor and with continued development could turnout to be a very good defender.
Jordan McKnight, St. Francis, 2023, SF: Is one of those players that seems to always be around the ball. He really gets after it on the defensive end by taking pride on locking up whomever is in front of him. For a younger camper showed extreme toughness and grit unique ability to rebound the ball at a high clip.
Jaylen Proctor-Nash, North Paulding, 2021, PG: A very scrappy guard who is an excellent on the ball defender who can get to the cup with ease. He has good ball-handling skills and can slide past his defender with the dribble.