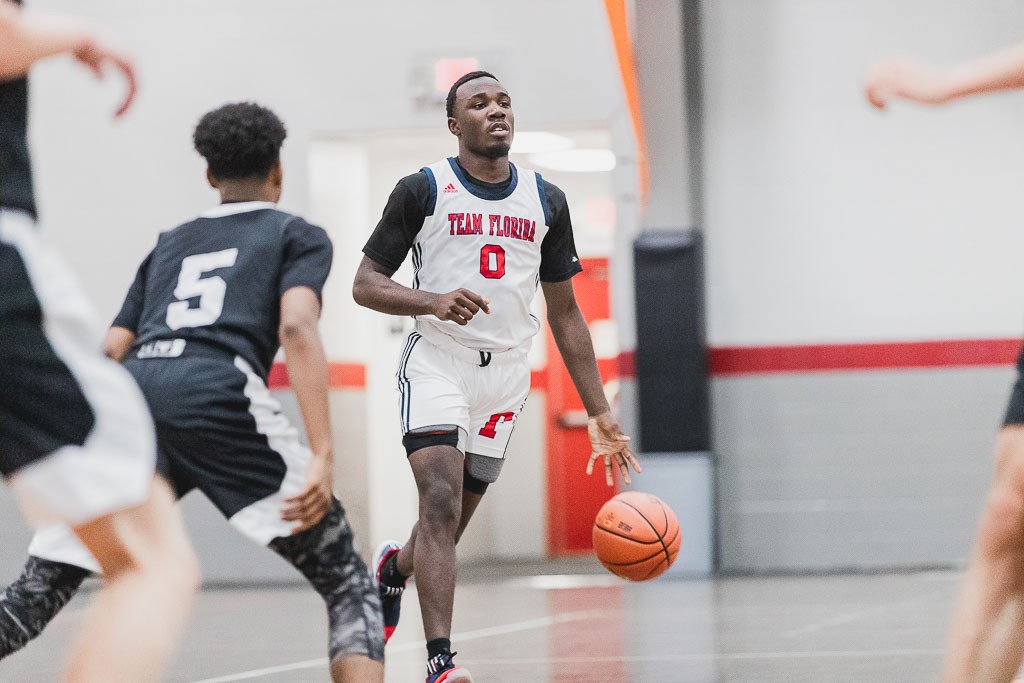 The state of Florida always reps hard at the Bob Gibbons Tournament of Champions. Always. This year was no different. Who stood out from the Sunshine State? 
We've already featured Devin Carter (Florida Knights), Kario Oquendo (Team Parsons), Michael Eads (Team Parsons), Myles Smith (Jacksonville GameChangers) and Johni Broome (Team Florida) in our Super Six, Top Performers and Story Starters. 
These three players from Florida were also outstanding. 
Yussif Basa Ama, Team Parsons
There haven't been many big men who have owned the paint at our events in 2019 quite like Basa Ama. At the Bob Gibbons Tournament of Champions, he was back at it again. The big man defends the rim incredibly well as a shot-blocker and shot-changer. Team Parsons is one of the most talent-rich teams in the Southeast and any one player can be the go-to guy in a big-time match-up. Basa Ama has been the most consistent player and prospect on the roster. He continually justifies his recruit as it takes on schools from all over the country. - Justin Young 

Bradley Douglas, Team Florida (pictured above) 
Douglas is the true definition of a power guard and he showed it during Gibbons. The strong, 6-foot-1 point guard had no trouble getting to his spots or getting downhill, as he used his shoulders and quickness to get under opposing defenders and win the leverage battle. The junior shot the ball from the outside here and there, but he was much more of a driver and attacker with his game -- and he's really good at it, too. Douglas competed each time out and was able to set the tone for his team from game to game. He lists a lone offer from North Florida, but I expect many low and mid-major programs in the South to watch him closely as the summer gets underway. - Garrett Tucker
Jalen Speer, Florida Knights 
The speedy guard was an impactful player on the championship team in our 17U Black division. Whether it was a matter of scoring from three, driving to the rim and converting in traffic or playing the role of set up point guard, Speer was always involved in an impactful and productive play. We wrote this on Friday night after seeing him score 29 points in the first game of the event: "He set the tone for what kind of weekend it should be for the Knights." That came true and Speer and his teammates held up the trophy at the end of the weekend. His play warrants an active and aggressive recruitment from NCAA-level mid-major programs. - Justin Young