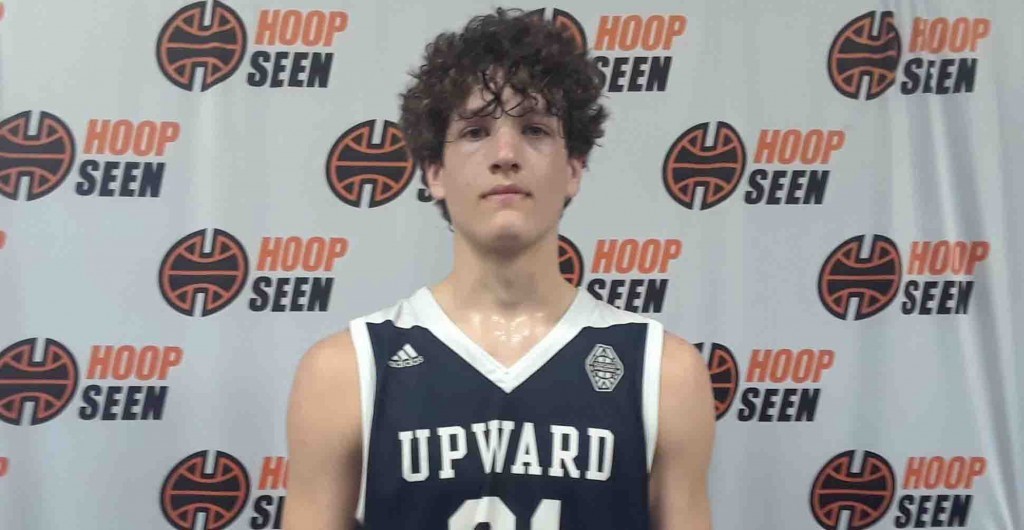 The 16 and under division of the 2018 Bob Gibbons Tournament of Champions was jam-packed with talent. We take a deep dive into the age group and identify the top overall performers from the talent-filled weekend.
Jared Bomer, Team Impact, 2020, SG/SF: The 6-foot-3 wing was a guy that as I kept watching, the more I liked. He's got a good, solid build that allows his crafty game to shine. He made plays (difficult plays) against top level competition on Saturday. For a kid outside the metro Atlanta area, he's worth watching. - Kory Keys
Jacob Crews, Thunderstruck, 2020, SF: Crews is a kid that, right now, can play on the wing because of his guard skills at 6-foot-5. If he continues to grow and put on weight, he could very easily be a stretch-4 at the next level. He showed he's one of the most versatile players in the 16U division. I'll be interested to track his development going forward. - Kory Keys

PJ Hall, Upward Stars SE, 2020, PF (pictured above): The 6-foot-8, 220-pound power forward is quickly establishing himself as one of the best big men in the South's 2020 class. He's a terrific pick and pop four man that can defend and rebound around the cup. He's the classic modern day big man who can shine inside and out. He's consistent and a key member of the talented Upward Stars SE squad. - Justin Young 
RELATED: 16U All-Tournament | 16U Super Six | 16U Top performers, Part I | Part II
Reggie Hill, East Coast United, 2020 SF: I thought he was one of the three best breakout guys from the entire tournament. The 6-foot-6 wing is a fine athlete with great size and length of his position. He was aggressive on both ends of the floor, shot the three ball very well and helped his team rack up eight wins between the TOC and Atlanta Jam. Very impressive prospect who legitimately started his HoopSeen story this spring. 
Zach Loveday, Louisville Magic, 2020 PF/C: The big man from Ohio was an eye-catcher at the 2018 Bob Gibbons Tournament of Champions. Loveday, a skilled, 6-foot-10 big man, was an extremely tough matchup for opposing big men with his versatile skill-set and the ability to stretch the floor. The lefty knocked down several shots from the perimeter throughout the weekend, but one of the most impressive parts of his game was his passing ability. Loveday also showed his mobility and shot-blocking ability, too. - Garrett Tucker 
Moses Nydock, Louisiana Elite, 2020 PF/C: Every good team needs an enforcer. Louisiana Elite has one in Nydock. The 6-foot-8 tough guy was the bouncer in the middle for the talented quad from Louisiana. He's a physical presence at the 16U level. It will be interesting to watch his growth as a player moving forward. He certainly stood out on this stage. - Justin Young
Daniel Ransom, Team Charlotte, 2020, SF: Ransom is a versatile 3/4 combo that, in my mind, tracks as a tough, undersized four man. He's mobile and plays hard with a nice ability catch on the move and finish at the rim. For college coaches, his activity level will be his calling card. - Kory Keys