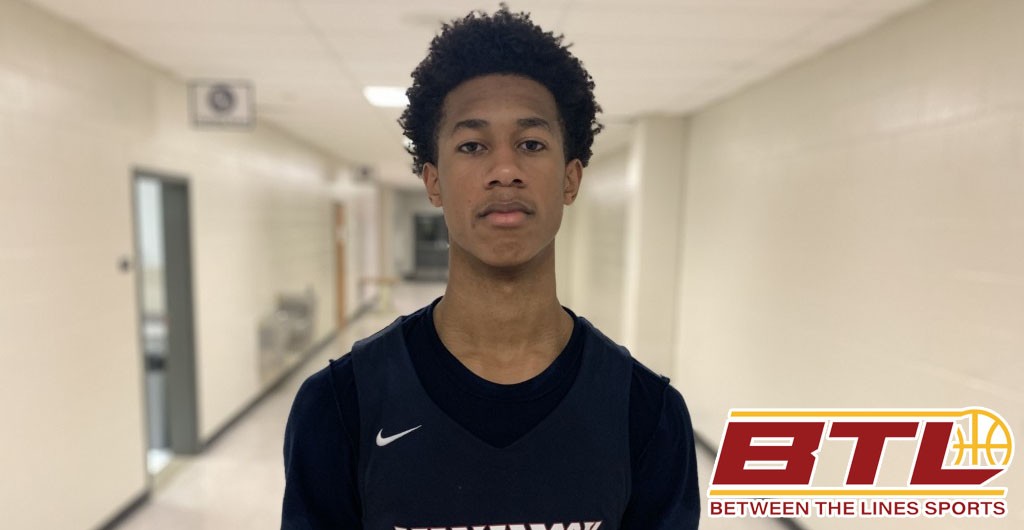 When I think about high school basketball players, the two most glaring aspects of their games are talent and upside. 
The talent is what the casual fan and social media aficionado look for. It's the raw athletic ability, size, and speed. It is pretty easy to spot when you think about it. However, upside or what most label potential is a lot harder to gauge. How do you determine or predict how good a player can be? That is a lot harder to do and, there's no exact science of success over the years, some people hit and, some people miss. With that being said, I'll give it a shot. 
These are the three local players that I believe are on an upward trajectory and have the best chance to close the gap in the class of 2021. 
Holt pinned tweet from Aug 11, 2019, says it best. "You don't gotta be popular to get where you wanna go". You may not know the name, but you will soon. 
The most noteworthy components to Holt's game, in my opinion, are his motor and jump shot. His motor as a wing player allows him to compete on every play on both ends of the floor. Offensively, he runs hard, cuts hard, sets screens, and crashes the offensive boards. Defensively, he sits in his stances, fights over picks, plays the passing lanes, competes for defensive rebounds. It is simply effort, and he has an abundance of it. Now moving to the jump shot, which he shoots well off the dribble, off the catch, and with range. His ability to shoot also allows him to use a series of shot fakes to get his defender off-balance and create driving lanes to the basket from the perimeter.
Holt will return to school as a state champion and likely his team's first offensive option. With the combination of skill, work ethic, and considerably more shots coming his way. I think its safe to say he will have a breakout year and close the gap on his counterparts and open the eyes of anyone who may have missed him.
If you have seen the 6-foot-7 wing play, you know he has the physical tools to be special, he has size, length, athleticism, can defend multiple positions, can put it on the floor and can shoot it a little. But he just has not consistently put it all together.
His potential on both offensive and defensive sides is very high. He has the size and the length to play to the two or the three and the tools to be on or off the ball. He can score at all three levels, shoots it well off the dribble or the catch, is athletic enough to finish over the top of defenders in the lane, and can put it on the floor to create for himself and his teammates. Honestly, his passing might be on an elite level.
On the defensive end, he moves his feet well laterally, uses his length to contain the ball and contest jump shots. I believe he has the versatility to defend the one through three and some small-ball four man in a pinch. He also has a frame that will fill out, so as he gets stronger his impact will increase on the defensive end.
I believe once Washington decides that he wants to be the best player on the court and he gets into a program that will nurture his development, he could hear his name called by Adam Silver in a few years.
McGlockton is 6-foot-7 with a 6-foot11 wingspan forward out of South Forsyth High School. When I found out earlier this week that he has not received 1 basketball offer, I was utterly baffled.
When you watch McGlockton play basketball, two aspects are displayed. One is glaringly obvious and the other you have to look a little harder. The glaring aspect is, he is not a high flying elite athlete that is soaring all over the court or sharpshooting marksmen pulling up from the logo. The thing you have to look a little harder for is, he is the epitome of consistency. He will knock down shots, rebound at a high clip, and with his size, strength, and freakishly long, arms he can defend multiple and will always be in the right position to help his team win. 
He has what every coach says they want in a player, he is reliable and dependable, and he has been this way his entire high school career. We are going lookup in a few years and see McGlockton in the NCAA Tournament, and a commentator is going to ask "how did everyone miss on him?"
///
Overall, I believe all of these players have tremendous upsides and will add great value to whatever college program they choose. I look forward to watching them close the gap during this High School season and beyond.