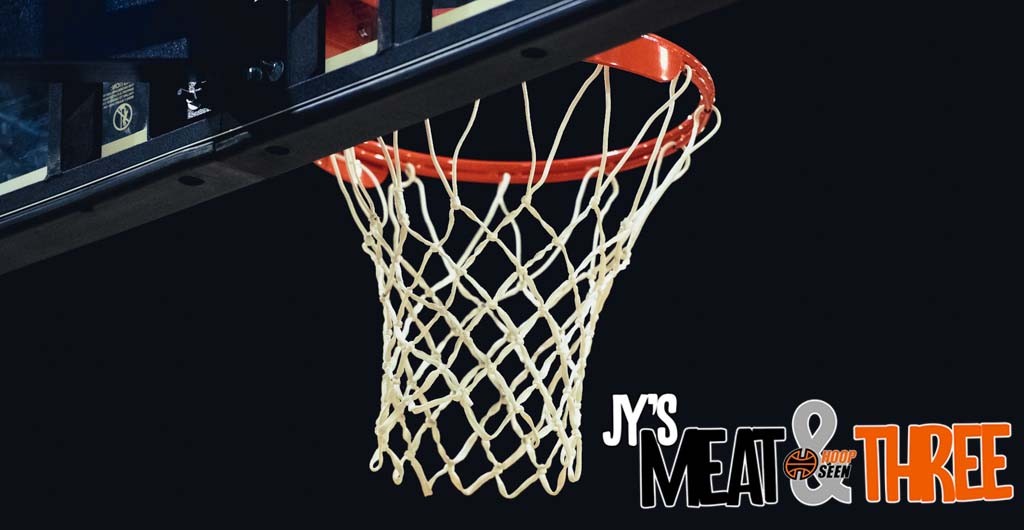 THE MEAT: HOW OFTEN ARE COLLEGE COACHES USING THE TRANSFER PORTAL? 
I've spent a lot of time talking about the Transfer Portal in this space this week. Thanks for rolling along with me on it. There is a lot to learn and understand about it, how it works, who uses it and the value of it. 
Here's a rundown of what we've talked about regarding the portal: 
Tuesday: How the transfer portal actually works
Wednesday: Conference by conference breakdown of transfer portal data
Thursday: Inside the numbers of the transfer portal 
How are college coaches using the portal in recruiting? I asked a number of coaches from various levels a version of that question. The answers were interesting to say the least.
"Oh, I check it every day. Literally, every day," one high-major coach told me. 
At the junior college level, we've reached obsessive levels of interest. 
"Seriously, I look every hour," the JC head coach said. "We have six spots to fill still. Six. At this point, I need to be able to feel comfortable in taking a guy where I can call another college coach and have a real transparent conversation about a player. I'd rather do that with a transfer." 
A Division II coach echoed the sentiment of the junior college head coach. "I check the portal minute by minute," he said. "I find myself watching every Twitter highlight tape ever. Just trying to get as many names as possible and build as many relationships possible since we can't have on or off campus contact."
The non-Division I schools may be more obsessive at checking it often. That's just from my communication to coaches who compete at that level. But for Division I programs, every approach is different. I spoke to one coach who said "we're always looking to level up" with regards to adding a transfer player. 
"We like having an experienced guy, who is three or four years into college basketball. Usually that maturity in the game translates well. The player gets it. This is a business decision. It's easier to buy in to what we are doing," the coach said. "But if the player doesn't have that mentality, then he's probably not a guy that will fit into what we are doing." 
If there was a common theme, the schools that have players inside the portal are more likely to check the database than those who don't. One coach called it "band-aid recruiting". 
Hot take? Perhaps. Those opposed to using the portal as a first line of recruiting said they rely on culture and continuity. 
"I don't know even my password," one head coach that competes for his league title every season said. 
As the data showed us yesterday, the teams with the majority of players inside the portal are usually teams that don't have a winning record. None of the 33 teams with four or more players made the NCAA tournament. 
Those who were projected to be in the Big Dance were on the opposite side of the curve. They didn't have nearly as many players that came to the roster via transfer. 
"Listen, every program does things differently. Some like to do (build with transfers) and have been able to be really good with it. That's their approach. Good for them. But for a lot of others, it's about building up your roster with guys who buy into what you sell them when you recruit them. That's why we rely on character and a player's mental toughness," one high-major head coach told me. "For us, this is a four to five year plan for every player." 
Another coach said he and his staff would much rather build with players who took a redshirt year than a player who came in from another program. 
Is there a right answer or a right approach to the transfer portal? No, Not really. Every team is different. Every theory can be justified with the right kind of data. 
The portal isn't going away. Those who evaluate well, on and off the court and from players and coaching perspective, will always win - transfers or not. 
THE NOTE
Alabama picked up a major commitment on Friday morning when Canadian Josh Primo announced his decision to roll with the Tide. 
The 6-foot-6 combo guard from the class of 2020 is a five-star prospect, according to the hoop mavens at 247 Sports. 
Jonathan Givony of Draft Express tweeted: "17-year old Josh Primo emerged as one of top international prospects in his age group at the NBA's Basketball Without Borders Global Camp held in Chicago during All-Star weekend in February. He is currently projected as a first-round pick in ESPN's 2021 mock draft." 
THE STREAM 
Let's get serious for a second. Steph Curry did a 30-minute Q&A with Dr. Tony Fauci, one of the voices of reason in the pandemic regarding the COVID19 virus. This is such an important and educational watch for anyone. 
THE TY FREEMAN PHOTO OF THE DAY
I miss the battles.