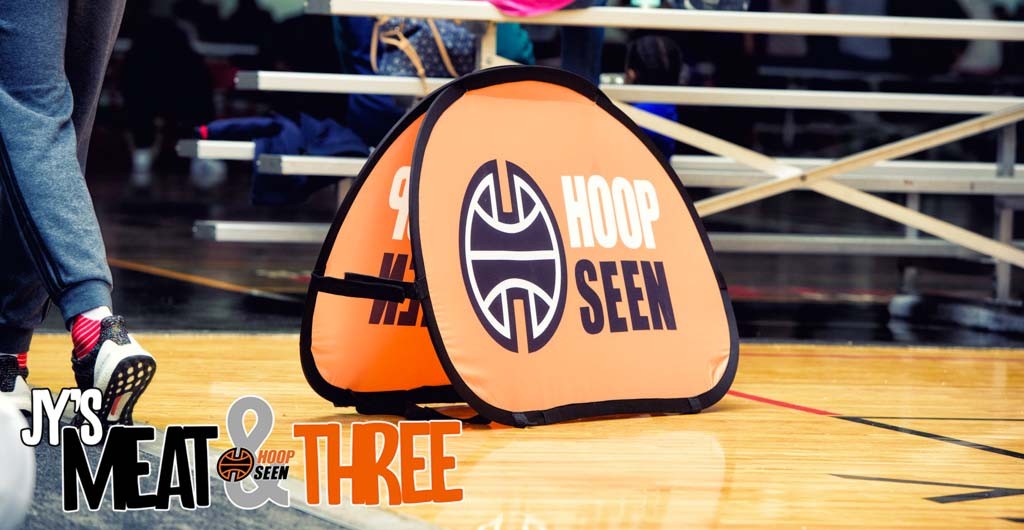 It is lunchtime somewhere. So, welcome back to the Meat & Three. Today we dive into the data of the transfer portal. Which conferences are hit the hardest by the outbound players? What's on tap here at HoopSeen? How about a great HS game to rewatch and the Ty Freeman Photo of the day.
THE MEAT: INSIDE THE NUMBERS OF THE TRANSFER PORTAL 
As of Tuesday, March 24 there were 481 players in the transfer portal. That number has gone up over the last 24 hours. It goes up every day. 
I'm not here to preach about what is right or wrong about transferring. I'm indifferent. Every situation is different. Every story has a reason. I'm not here to judge any of that. 
Live your life. Do you. But, I think it is interesting to explore data. Like I mentioned earlier, there were 481 players in the transfer portal on Tuesday. Of those, 113 of the 481 are graduate transfers.
Here is a conference by conference breakdown as to how many players are in the transfer portal: 
America East - 13 players
American Athletic - 18 
Atlantic Sun - 22
Atlantic 10 - 17
ACC - 18
Big 12 - 13
Big East - 13 
Big Sky - 22
Big South - 22
Big Ten - 8 
Big West - 8 
Colonial - 18 
Conference USA - 25 
Horizon League - 20 
Ivy - 13
MAAC - 17 
MAC - 13 
MEAC - 9
Missouri Valley - 10
Mountain West - 19
Northeast - 18
Ohio Valley - 16 
Pac-12 - 12
Patriot - 17
SEC - 23 
Southern - 8 
Southland - 17 
SWAC - 8 
Sun Belt - 12 
Summit - 16 
West Coast Conference - 16
Western Athletic Conference - 20 
Wichita State leads the country with seven players in the transfer portal.  
THE NOTE
Just a note to let you know we are working on updated player rankings for the class of 2021 and 2022 in the state of Georgia and Florida. We are also working on updating our national rankings. 
Before we publish them, I'd encourage you to try and rank the top 50 players in your own state. Try it. Why not? You have time. It is harder than you think. Feel free to share your rankings in a  public forum, too. That's fun. 
Or you can email them to me - jyoung@hoopseen.com. 
THE STREAM 
The Georgia state playoffs were incredible in 2020. There were so many great pairings, so many great finishes and so many overtime games. 
We were at several of them. Perhaps my favorite was the North Gwinnett and East Coweta double-overtime thriller right here in Suwanee. (Here is my game story from that terrific night.) The match-up was a back-and-forth pairing. 
There was some clutch happening that night. 
Here's the SUVtv replay of the Feb. 20 game of the 7A Sweet 16 game. 
THE TY FREEMAN PHOTO OF THE DAY 
One of my favorite pictures that I see in our photo folders from Mr. Freeman are shots of full teams walking onto the floor together. 
Surround yourself with great teammates, in good times and hard ones. On that note, I challenge you to call a teammate today. There's no need for a purpose other than asking "what's good?". Don't text. Call. 
Keep those lines open.