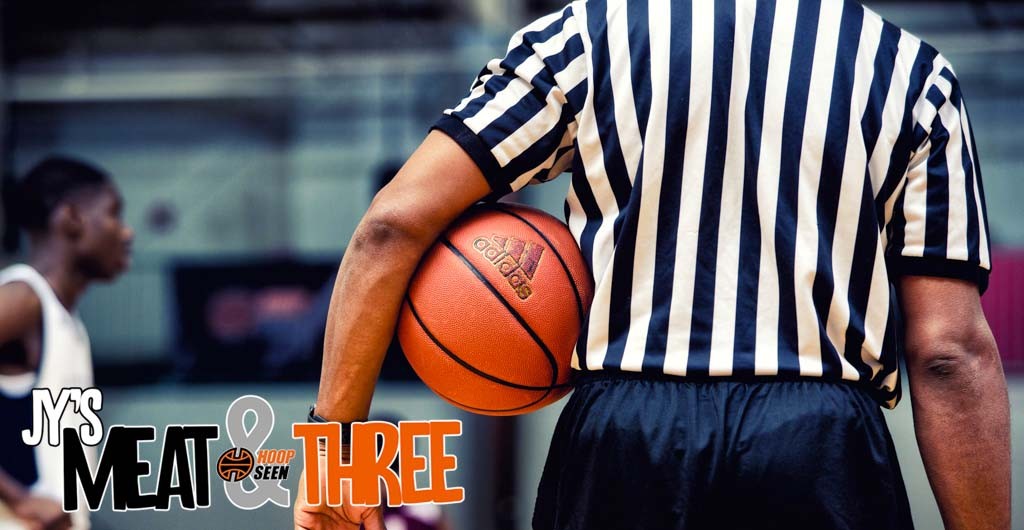 In today's lunchtime read of the Meat & Three, I dive into some interesting numbers of the transfer portal, some dad advice to the class of 2021, a historic rewatch for tonight and, of course, the Ty Freeman Pic of the Day.
THE MEAT: DIVING IN THE DATA OF THE TRANSFER PORTAL
I've been obsessed with the transfer portal this week. It's an interesting space. Yes, there are a lot of players in it. Over 500. That's a lot. I'm trying to better understand it entirely. So, data matters. 
Let's dive even deeper into the numbers. 
Wichita State leads the nation with seven players in the transfer portal. There are four programs with six players in the transfer portal. They are Holy Cross, Incarnate Word, Mount St. Mary's and Oakland. 
There are 33 programs that have four or more players in the transfer portal. They account for 156 of the players in the space. That is 31.2% of the transfers. I'm working off of the 500 number that the portal stood at as of Wednesday afternoon. 
Of those 33 teams, 10 teams were above the .500 line in their winning percentage for the 2019-2020 season. Of that, only four teams won 20 games or more. Those teams are Boise State, Santa Clara, Mississippi State and Wichita State. 
Of those 33 schools, only Georgetown, Georgia Tech, Iowa State, Mississippi State and Wichita State are considered high-major. 
The combined record of these 33 teams in this data set is 423-632. None of these teams were projected to make the 2020 NCAA tournament. 
THE NOTE
The recruiting cycle is going through some changes right now. If you are a member of the class of 2021 and beyond, just hang in there. Be patient. 
The trend of underclassmen recruiting continues to fall back. With such a focus placed on transfers and high school seniors, college coaches have moved away from underclassmen recruiting more and more. 
Now enter this era of pandemic pause. 
Be patient. Work on your academics. Make your grades as good as you can. If there has ever been a time to get it right in the books, it is now. Dig deep. Those without any academic restriction always moved ahead of the next guy battling for the same scholarship. So, win there. 
On the court, well, get better where you can. Stay in shape. Eat healthy. Watch film. Stay as prepared as you can be for the bounce back. It's coming. When? Not sure. But be as ready as you can be. 
As I've mentioned before in this space, have full game film readily available. We've been watching hours of full games from Hudl downloads from the season. We pack in as much as we can right now. 
But understand this - the scholarships will come. But maybe not right now. And that's okay. There's not a rush. The time will come so don't add any anxiety to the process. As hard as it may be, just trust it. Sure, that's easier said than done but staying prepared will help you win when the lights come back on. 
THE STREAM
Forty-one years ago today the famous Indiana State vs Michigan State National Championship game was played. 
Larry Bird and Magic Johnson. 
I don't think I need to explain any more than that. Enjoy. 
THE TY FREEMAN PHOTO OF THE DAY 
Keep your chin up, y'all. Always.