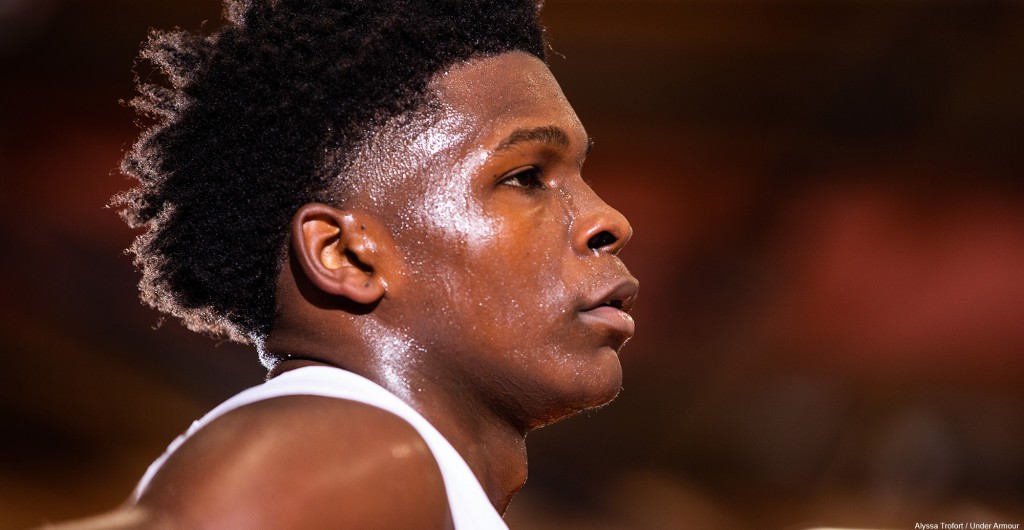 The class of 2019 is moving on and we say goodbye to the loaded group of basketball players from the state of Georgia. The Peach State was fruitful in this class. 
As all good things come to an end, we are happy to release our final 2019 rankings for the class of 2019 from the state of Georgia. 
EDWARDS TAKES THE ROAD LESS TRAVELLED 
Anthony Edwards is one of the best players to play high school hoops in the state of Georgia as long as I've been covering the Peach State. He's the most exciting scorer I've seen since Jodie Meeks and one of the most entertaining guys since Lou Williams. 
That's some history, y'all. 
Edwards, who started his high school career at Therrell in Atlanta Public Schools, moved over to Buckhead's Holy Spirit. He was no match for GISA competition and toured the country with his squad for his senior season. The national platform was one of the springboards to his McDonald's All-American inclusion at State Farm Arena in downtown Atlanta. 
Edwards bucked the status quo and didn't go to a blue blood college program. He's blazing his own path at UGA. 
He's the highest rated recruit to show up in Athens since Dominique Wilkins played for the red and black. 
Chew on that for a second. 
Because of that notion and being the No. 1 player in the country and state, expectations will certainly be high for Edwards and Georgia. He'll have the ball in his hands from the outset and play out the season in what will essentially be a NBA audition year.
HEY, DON'T FORGET ABOUT ME
As good as Edwards is and should be at Georgia, let's not discount the level of player that Isaac Okoro is now and should be at Auburn. The state champ from McEachern helped the Indians compile a perfect 32-0 record on the season. He also was an anchor of a group that went 110-8 over the past four years. 
Okoro will go down as one of the best to ever play in Georgia high school hoops. He, in our view, should have been a McDonald's All-American. Now he's off to Auburn and could be an All-Defensive team player in year one and is firmly planted on NBA Draft watch lists. 
JY'S THOUGHTS… 
This was one of the most diverse groups of players that I've seen in a class in Georgia in over 20 years. There are true elite players, great high-major role players, terrific non-major studs-in-waiting and there are a number of quality non-Division I signees.
We will see quite a few players in this group play in the NCAA tournament and we could see a couple of first round draft picks. 
The talent was spread out across the state and across college destinations. It was a fun group to watch develop over the last four years and it's exciting to see where they let the game take them in the future. 
HOUSEKEEPING NOTES 
There are 20 difference Division I conferences getting a player in our top 60 next season. That's 46 total Division I players in the top 60. There are six players going to the SEC. That's the most from Georgia to any conference. There are five going to Colonial Athletic Association and five going to the Big South. 
There are also seven players going Division II and two going to junior college. Five players remain uncommitted/unsigned. 
Make sure you check our college-bound players list from Georgia's 2019 class. It's a really good list.
There are some names not in the final 2019 rankings that you probably think should be. We get that. Many of those players are going to post-grad or prep school. Because they are no longer entering college as a freshman in the fall, we will reclassify them to the 2020 class.