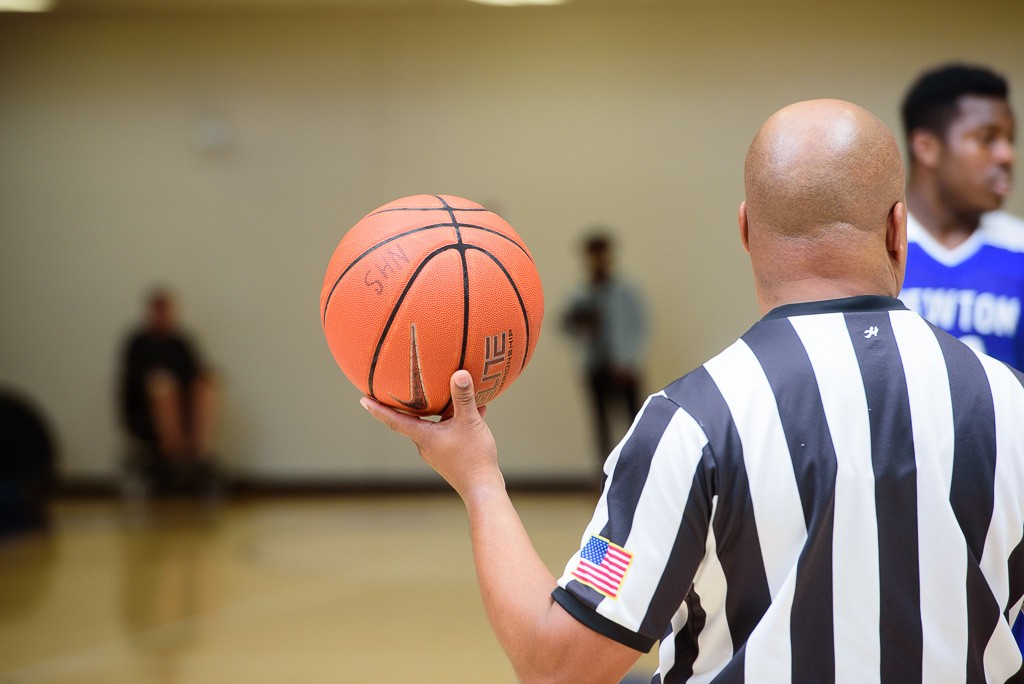 The state of Georgia is one of the most talent-rich states in the country for college basketball prospects. Meet the Division I bound players from the class of 2019.
DIVISION I

Nate Allison, Starr's Mill Navy
Brandon Barron, Alpharetta North Carolina A&T
Malik Battle, Alexander Charleston Southern
Jalen Benjamin, Meadowcreek UAB
TJ Bickerstaff, Sandy Creek Drexel
Kalik Brooks, Alpharetta Georgia State (walk-on)
Devin Butts, Stratford Academy Mississippi State
Jamir Chaplin, Meadowcreek South Florida
Tre Clark, Newton VCU
Eric Coleman, Buford High Point
Damian Dunn, Meadowcreek Temple
Jaire Eastmond, Wheeler Denver
Anthony Edwards, Holy Spirit Prep Georgia
Jaxon Etter, Etowah Georgia (walk-on)
Marcus Foster, Drew Charter Furman
Mark Freeman, TSF Prep Tennessee State
James Glisson, SW Dekalb Mercer
Jalen Harper, Pebblebrook Florida Gulf Coast
Armani Harris, Newton Kennesaw State
Chase Hunter, Westlake Clemson 
Luka Jakšić, Furtah Prep Presbyterian
Jared Jones, McEachern Northwestern
Elias King, Lincoln Academy Mississippi State
Brian Knight, Peachtree Ridge Navy
Kendall Lewis, Shiloh Appalachian State 
Ahmir Langlish, Holy Spirit Western Carolina
Josh Lusane, Americus Sumter Campbell 
Mackenzie McFatten, Coffee County Georgia Southern
Hunter McIntosh, Greater Atlanta Christian Elon
Leslie Nkereuwem, Discovery Longwood 
Nathaniel Ogbu, Tucker Dartmouth
Isaac Okoro, McEachern Auburn
Quincy Olivari, Westlake Rice 
Daniel Ramsey, Norcross Xavier
Trevon Reddish, ELCA College of Charleston
Malachi Rhodes, Wheeler Bucknell
Quinn Richey, Mount Pisgah James Madison
Kamar Robertson, Cambridge Mercer
Ben Sheppard, GAC Belmont
Moulaye Sissoko, Lincoln Academy Dayton
Charles Smith IV, Wheeler SMU
Brady Spence, Alexander The Citadel 
Kyle Sturdivant, Norcross Southern Cal
Lance Terry, Heritage Gardner-Webb
Messiah Thompson, North Atlanta Campbell
Brenden Tucker, Dacula College of Charleston
E'Jai Washington, Lanier Navy
Jatayevous Watson, Newnan USC Upstate
Marcus Watson, Buford Oklahoma State
Jaylin Williams, Brantley County Auburn
Titus Wright, Thomasville Western Michigan 
Alec Woodard, Morgan County Austin Peay
DIVISION II 
Josiah Agnew, Shiloh Lander
Julian Alexander, Sandy Creek Morehouse College
Mekhail Bethea, Dacula North Georgia
Tyrease Brown, Newton Fort Valley
Luke Chism, Dawson County Georgia College 
Jacobi Coleman Warner Robins Fort Valley State 
Richard Crawford, Greenbrier Georgia College
Brandon Deravine, Campbell UT Permian Basin
Perignon Dyer, Cartersville Paine College
Josh Dupree, Fayette County Catawba
Stanley Eze, Mount Bethel Francis Marion
Zim Fields, Windsor Forest Lenior-Rhyne
Mitch Ganote, Lambert Southwest Baptist 
Tucker Gilbert, Lakeside Evans Georgia College
Donaven Hairston, Milton USC Aiken 
Jacob Harris, North Paulding Tampa 
Titus Hunter, Tri-Cities Claflin
AJ James, Elbert County Georgia College
Damarcus Johnson, Tri-Cities Morehouse
Fermandez Jones, East Coweta UT Permian Basin
Alex Kelehear, Lafayette Lee 
Donnell Nixon, II, Buford Wingate 
Austin Sloan, Houston County Georgia College 
Romano Solis, Furtah Prep Embry Riddle 
Chase Toomer, Peachtree Ridge Morehouse
Kaleb Wallace, Westlake Carson-Newman 
DIVISION III 
Andrew Burden, Mundy's Mill Methodist University
Orry Clements-Owens, Hillgrove Piedmont 
Riley Costas, St. Pius X Berry
Logan Cranford, Mt. Paran Christian Piedmont
Justin Day, Sprayberry Oglethorpe
Uba Ezigbo, Berkmar Oglethorpe 
Matt Gonzalo, St. Pius X Washington University
Brandon Green, Buford Maryville College
Isaac Gridley, Cartersville Berry
Cam Gwyn, Chestatee Maryville College
Caleb Hurst, Westlake Piedmont
Sam Jennings, North Atlanta Sewanee
Eric Jones, Mountain View Emmanuel College
KJ Jones, Eagle's Landing Christian Emmanuel College
Colin Kahl, Centennial Sewanee
Brice Martin, Jonesboro Maryville College
Dez McGill, Spalding Emmanuel College
Benjamin Mitchell, Windsor Forest Norwich University
Christian Mobley, Windsor Forest Pine Manor
Rhet Reynolds, East Coweta LaGrange College
CJ Riley, St. Francis Oglethorpe 
Jayvion Rucker, East Hall Emmanuel College
Felix Uadiale, Eagle's Landing Christian Maryville College
Miles Wallace, Holy Spirit Prep Virginia Wesleyan
NAIA 

Jaiden Diamond, South Cobb Voorhees
Carlos Dixon, Jr., Manchester Point University
Emmanuel Green, Wayne County Brewton Parker
Austin Harris, White County Reinhardt
Cornelius "C.J." Hawkins, Alexander Brewton-Parker
Tay Howard, East Jackson Coastal Georgia
Kye Jeremiah Holy Spirit Prep Reinhardt
Blake McIntyre, Lakeview Academy Reinhardt 
KJ Peabody, Duluth Avila College
PJ Pointer, Centennial Fisk
Nathan Presnell, Hiram Simpson
Hector Rosario, Duluth Bethany College
Jamison Syphore Elbert County Reinhardt
Travon Williams, Warner Robins Middle Georgia State

JUNIOR COLLEGE

Tyquan Baker, Lanier County Gordon State
Adrian Boykin, Heritage Conyers Northern Oklahoma
Rayquan Brown, Mundy's Mill Mclennan Community College
Akil Covington, Loganville Wallace State
Preston Crisp, Woodville Tompkins East Georgia 
Xavier Duncan, Houston County East Georgia 
Anthony Grant, Wayne County Illinois Central College
Ian Hardy, Discovery Northwest Kansas Tech
Amari Harris, Wayne County East Georgia State
Micah Hodges, Villa Rica Snead State
Marquavious Johnson, Tift County South Georgia State
Jerriah Love, Berkmar Southwest Virginia Community College
Jayce Moore, Coffee South Georgia State 
Hasahnn Reynolds, Discovery Florida Southwestern State
J.J. Richards, Douglas County Southern Union
Chris Rush, Sonoraville South Georgia State 
Maliek Sadler, Druid Hills East Georgia State
Zyrice Scott, Upson Lee Chattanooga State 
Jahvon Sims, Campbell Wallace State
Jeremiah Smith, Douglas County Southern Union
Lance Smith, Salem Southern Union
AJ Spencer, Harris County South Georgia State 
Josh Steele, Henry County Southern Crescent Technical College
Marcus Trice, Wayne County Illinois Central College
Montez Swann, Salem Hartnell Community College
NCAAA

Alex Bean, Tri-Cities Life University
Josh Favors, Creekside Piedmont International
Justice Hayes, Cass Toccoa Falls
Kendall Norrington, New Creation Christian Bob Jones

If we've missed anyone, please email Justin Young jyoung@hoopseen.com.