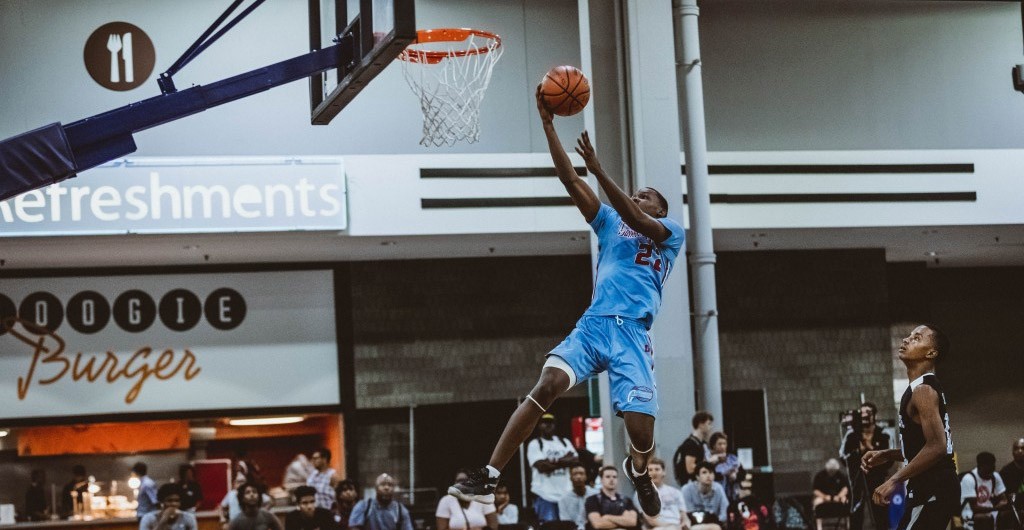 Korin Bradley was a key member to one of the toughest teams that played on our 2019 HoopSeen circuit. 
The 6-1 guard from Gainesville (FL) Eastside is having a strong senior season. He's posting 17 points a contest. 
"I think I'm playing pretty good. I have improved from last season," Bradley said. 
His recruitment is starting to grow some legs. He said he's heard from a number of programs, including Flagler, Warner and Huntingdon while he said Georgia State has called, Lincoln Memorial has emailed him and Alabama A&M has reached out. 
Bradley was an all-tournament selection at the Best of the South and the Atlanta Jam in 2019. He's one of the toughest players we saw on our stage. 
Our Jerome Reed had this to say about him at the 2019 Best of the South: 
He notched 22 of his 26 points in the first half vs. Team New York, knifing through their defense for tough buckets at the rim. His personality is very stoic, never appears too rattled or overly-excited when on the floor. It translates into him making the RIGHT play more often than not. Though he can hit his fair share of jumpers, on-the-drive is how this guard makes his living. Looking forward to an awesome senior campaign from him.