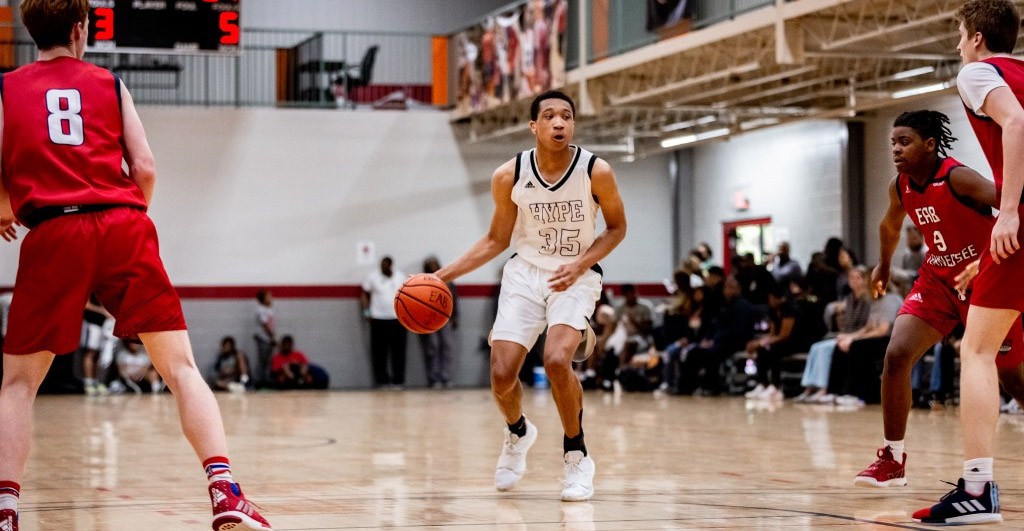 With the travel season in the books, we wanted to roll out superlatives for the year. Our HoopSeen team voted for our MVP, top underclassmen and 1st team All-HoopSeen for indepenent teams and shoe-sponsored teams. All of the selections must have played on our HoopSeen stage at some point of the year. 
Today we unveil our Underclassmen of the Year Matthew Cleveland.
No one, and we mean no one, has made the jump from prospect to player in the 2019 season on the HoopSeen stage quite like Cleveland. Truthfully, and we don't mean to pat ourselves on the back here, but we've seen it coming. And for some time now. The 6-foot-6 wing from the HYPE Hawks continues to get better and better and better on the big stage - locally and nationally. 
From the time he was a middle school player competing on the Georgia Cup circuit to the biggest events on the HoopSeen stage, we've seen growth with his game each time out. Cleveland was one of our top three overall performers at the HoopSeen Tip-Off and he shined at the Atlanta Jam and Bob Gibbons Tournament of Champions. 
Cleveland's rise to such a national status has come via the independent circuit, owning the stage he's on. Wherever he and his teammates played, they've taken advantage by winning and getting better. The byproduct is a raised profile and a recruitment with serious legs now. Cleveland's play with the HYPE Hawks hasn't gone unnoticed. He earned a spot at the NBPA Top 100 camp, where he shined, and USA Basketball Junior National Team minicamp (but he couldn't participate due to injury). 
Cleveland checks in as our No. 2 junior overall in Georgia's 2021 class and he'll make a top 30 debut soon in our updated 2021 national rankings. 
To date, Cleveland holds offers from Louisville, Vanderbilt, NC State, Kansas State, Miami, Maryland, Florida, Iowa State, Seton Hall, Xavier, Appalachian State, Oklahoma, VCU, Clemson, Auburn, Tulane, Georgia, Florida State, TCU and Georgia Tech. 
Not bad for a kid who was a role player at Cambridge High School not that long ago. Now he's at Pace Academy for his junior year. Things are different for him than they were a year ago. 
And he's earned everything that has come his way.