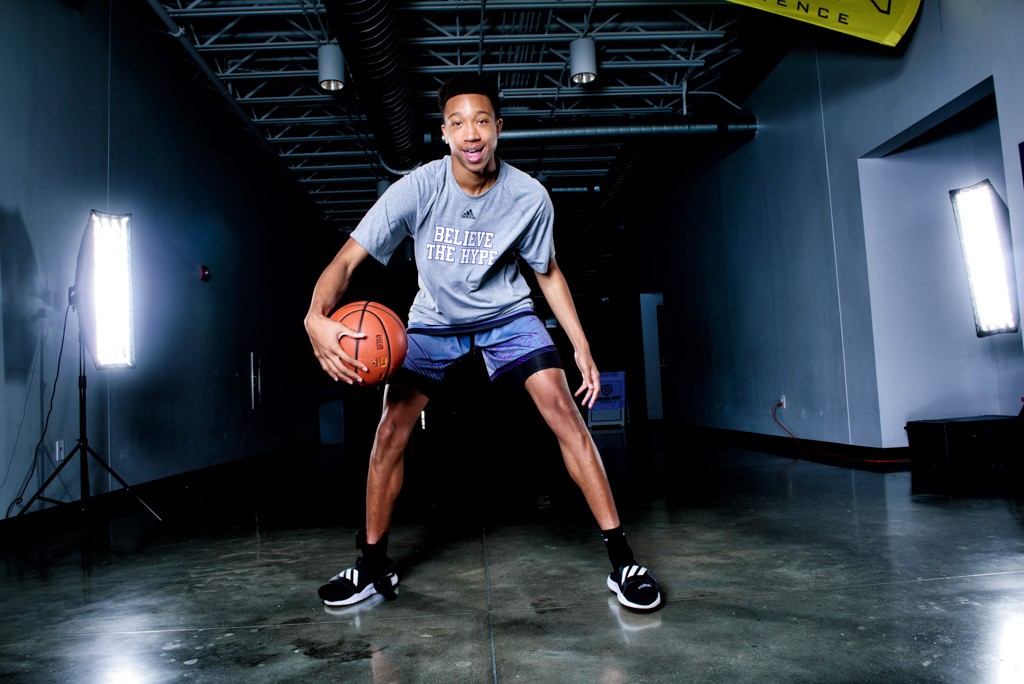 Looking back on our season up to this point, there have been a lot of great teams and players who have come through the doors of our events. Now that we are in the first week of summer, it is time to look back on what an amazing spring we've had. 
The state of Georgia always reps hard at our events. And as deep as the 2020 class is in the Peach State, the best player from GA at our events is actually in the 2021 class. 
Matthew Cleveland has been the trending player from the Peach on our HoopSeen stage this spring. The 6-foot-6 wing from the HYPE 2021 team has consistently been great against the field. 
Cleveland was one named one of our three best performers at the HoopSeen Tip-Off event. He was outstanding on that stage and never let up each time out. The newly transferred Pace Academy wing forward was great at the Atlanta Jam and at Bob Gibbons Tournament of Champions. 
His recruitment is starting to grow some serious legs and his recruitment has extended to the national level. Louisville is the latest school to jump into the mix. Georgia Tech offered early while Georgia, Tulane, Florida State and TCU have also offered. 
Cleveland's game has developed in a way that makes him a difficult match-up for defenses. His offense goes out to the three-point line at a consistent clip. 
His play warranted his rise up to our No. 2 overall spot in the class of 2020 rankings in Georgia's 2021 list. 
Don't be surprised to see his recruitment be at a fever pitch the month as college coaches come out to the team and individual camps at the end of the month. 
As we make our way through June, each of these topics will be taken on: 
ALL-GEORGIA CUP TEAM
BEST OVERALL PLAYER: Day'Ron Sharpe, Garner Road
BEST OVERALL PLAYER ON SHOE CIRCUIT: Cade Cunningham, Texas Titans
BEST OVERALL NATIONAL RISER
BEST PLAYER FROM ALABAMA
BEST PLAYER FROM FLORIDA
BEST PLAYER FROM GEORGIA: Matthew Cleveland
BEST PLAYER FROM KENTUCKY
BEST PLAYER FROM MISSISSIPPI 
BEST PLAYER FROM NORTH CAROLINA
BEST PLAYER FROM SOUTH CAROLINA 
BEST PLAYER FROM TENNESSEE 
GEORGIA CUP RISERS
SPRING STORY STARTER TEAM
THREE BEST GUARDS: Justin Byerly
THREE BEST WINGS
THREE BEST BIG MEN 
I will mix in some more topics along the way and try to have fun with the month of June. Feel free to join the conversation on Twitter. Use the hashtag #HoopSeenSZN to let us know who you think fits the bill for these categories!