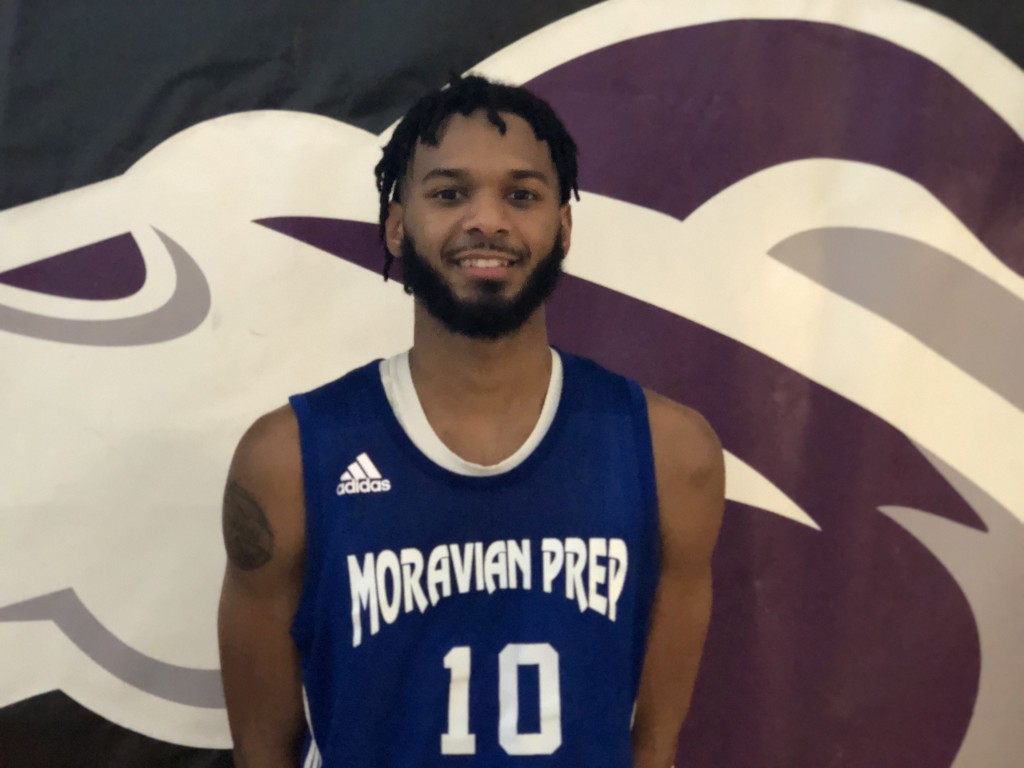 This week my weekly column will not be as long as normal with all of the traveling and putting content out during the busy holiday tournament schedule. We will take a look at last week's Bojangles Bash, a look at recruiting news in the state and some top tournaments on the horizon. 
Rankin Grabs First Offer 
Hoggard High School junior guard Brady Rankin picked up his first offer from Division II Young Harris in Georgia. Rankin is a 6-foot-2 shooting guard that spent this past season with Team CP3 on the 16U Nike EYBL circuit. Last week, Rankin scored 28 points against Greensboro Day, arguably one of the most talented teams in the state. Rankin is one of the top shooters in the state and made a school record eight in a game earlier this season. "It felt good to get my first offer and just to know that I can get a college education for free was just really exciting for me and my family. The offer also will have me much more focused on my weaknesses to get ready for the next level."
Harvey Picks Up Another Offer
Moravian Prep (NC) shooting guard Jamahri Harvey picked up an offer from Eastern Kentucky since his play at The Bojangles Bash. Throughout the weekend, Harvey showed that he can score at the mid-major level and did so all weekend, splitting time between the Battle of the Rock and The Bojangles Bash. Harvey has good size and has a great motor that allows him to get out in transition, attack off the dribble and knocked down a lot of shots outside of the three-point line. 
McCray Picks Up New Offer
With one of the best performances at The Bojangles Bash, junior guard Robert McCray from AC Flora HS (SC) scored 30 points against North Meck HS. He showed an ability to create off the dribble, finish with crowd-pleasing dunks and knock down shots from the outside consistently. South Carolina State Head Coach Murray Garvin and assistant coach Ed Stephens watched his game and offered the 6-foot-3 guard soon after. His father tells HoopSeen that Clemson, East Tennessee State and Western Carolina hacve reached out since his performance. 
Ricky Council Updates Recruitment
One of the top unsigned players in the North Carolina 2020 class, Ricky Council IV from Southern Durham High School has recently heard from LaSalle, UNC-Asheville, Howard, Ball State, and Morehead State University. The 6-foot-6 wing is one of the most explosive and athletic players in the region. He scored 33 points, grabbed 14 rebounds, and had 4 assists last night. 
Suffren Leaving Lafayette 
Class of 2018 wing/guard Isaac Suffren who spent his prep days at Providence Day School in Charlotte has asked for his release from Lafayette and has entered his name into the transfer portal. The sophomore will be eligible in the fall of 2020 and has career averages of 6 points per game. He started 14 games as freshman and one game this past season. He tells HoopSeen that he has heard from High Point University and California State University at Fullerton. Suffren is a guy that can contribute at the Division I level and should find a home in the Big South, Patriot, Southern or Sun Belt Conference. 
The Bojangles Bash Rundown 
I had the opportunity to cover the Bojangles Bash this past weekend in Columbia, South Carolina at Ridge View High School. Here is my Day One Notebook and my overall Notebook from the weekend in Part I and Part II. 
I will be heading to the Chick-Fil-A Classic in Columbia this weekend held at Richland Northeast High School. 
Hillcrest Prep (Phoenix, Arizona) 
La Lumiere (La Porte, Indiana)  
Prolific Prep of Napa Christian (Napa, California) 
Immaculate Conception (Montclair, New Jersey) 
Greensboro Day (Greensboro, North Carolina)
Huntington Prep (Huntington, West Virginia) 
Word of God Academy (Raleigh, North Carolina)  
Greenforest Christian (Decatur, Georgia) 
Cannon (Concord, North Carolina)  
Westtown (West Chester, Pennsylvania)
Legacy Early College (Greenville, South Carolina)
Travelers Rest (Travelers Rest, South Carolina)  
Dorman (Roebuck, South Carolina)
Ridge View (Columbia, South Carolina)  
W.J. Keenan (Columbia, South Carolina)  
Gray Collegiate (West Columbia, South Carolina)  
The Carolina Challenge Teams 
Northside Christian (Charlotte, North Carolina)
A.L. Brown (Kannapolis, North Carolina)
Richland Northeast  (Columbia, South Carolina)
Blythewood (Blythewood, South Carolina)
Christ Church School (Greenville, South Carolina)
North Charleston (North Charleston, South Carolina)
Great Falls (Great Falls, South Carolina)
Marion (Marion, South Carolina)
North Augusta (North Augusta, South Carolina)
Our HoopSeen stage is designed to provide the best exposure opportunities for top independent programs. Tons of coaches, social media exposure, and elite competition are some of what you'll find at our events. For more information on our 2020 events, visit our events page, or call our hotline at 470-266-8862.