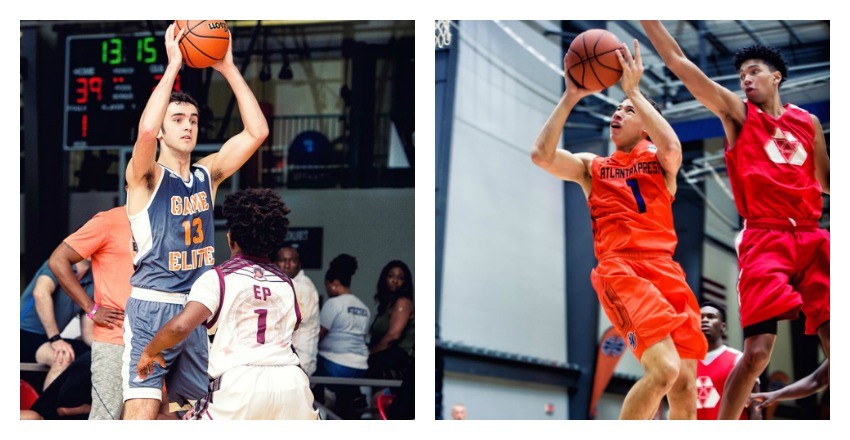 Following up from our third Fastbreak Friday segment, we take a look back at some programs and players that walked away as "weekend winners".
Dodd stays in state
When looking at some of the non-major in-state players that have committed so far, Imajae Dodd could be one that flies under the radar. With names like Jalen Benjamin, Jamir Chaplin and Damien Dunn playing around him it was easy to see how many times Dodd's play would fly under the radar. His game isn't sexy, but neither are most bruisers that make their money from box to box. Whatever he may lack in box score numbers he's impactful enough to make up in other intangible ways. UNCW got a quality forward that moves the needle from a win-loss standpoint.  
Richey to JMU
James Madison added a quality shooter to the CAA with their new addition of Game elite-Mt Pisgah guard Quinn Richey. Richey brings some long distance shooting to their guard rotation as he's earned the reputation of one the states best. Legitimate size at 6'5 should continue to help him get his shot off as he moves on to the next level. Richey had his fair share of suitors, but the perseverance of the staff paid off as he had been on campus once before. James Madison is putting together a solid class as they also got a commitment from Greensboro day school forward Mike Fowler.
Some Big South additions
One of the top shooters in the Under Armor Association is now off the board as Lance Terry committed to Gardner Webb. A productive junior season landed Terry on the Bulldogs watch list last year as they evaluated Trinity Christian big man and eventual signee, Eric Valdez. Terry's junior season was a memorable one as he often made noise in the state by often leading the Heritage school in multiple categories. Fast forward to this summer, his 49% shooting from behind the arc was a perfect compliment to an Atlanta Xpress team that featured guards Anthony Edwards and Chase Hunter.  Terry doesn't have the fanfare that many guards in the southeast have but that doesn't begin to reflect how productive he's been.
Some early prioritizing paid off for Presbyterian head coach Dustin Kerns as they snagged a commitment from Pro One guard CJ Melton. In a conversation with Garrett Tucker, Melton stated that Presbyterian's pursuit made their programs offerings feel like home. 
Melton showed flashes in the spring of a good sized guard that could handle, pass, and shoot the ball well enough to garner some low to mid-major interest. Those flashes turned into a full picture in late July as his play earned him the label of being one of our top performers at Best of the South. After raising the attention of our staff and Presbyterian alike, they soon made him a priority by bringing the entire staff to visit him earlier this month. If July was any indication of what Melton can become, then he has the potential to make an impact in the Big South conference.