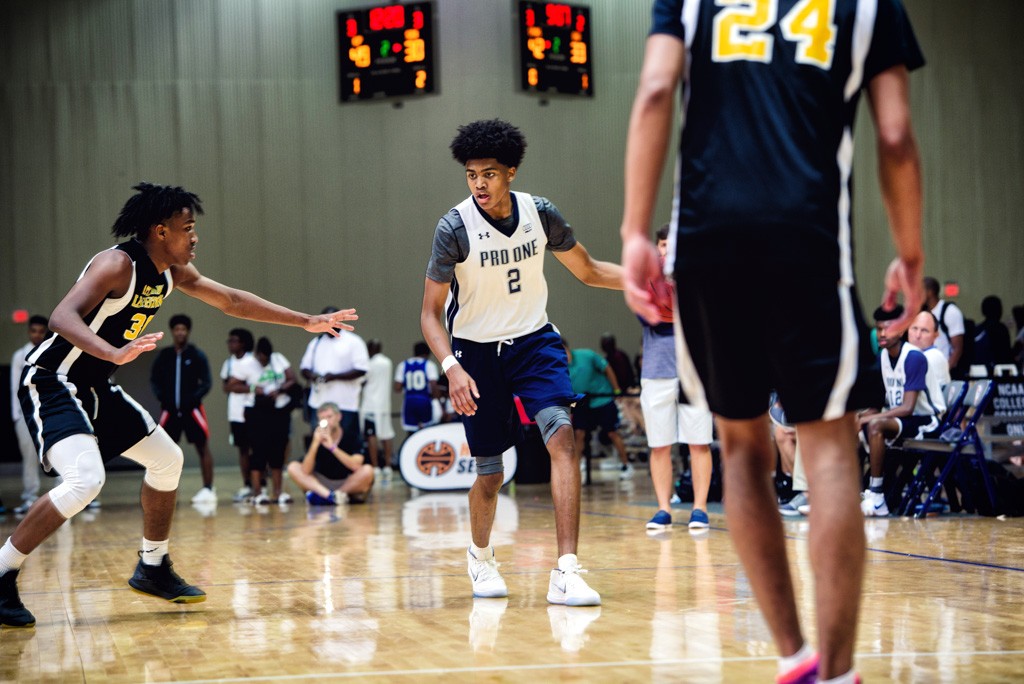 Presbyterian picked up a commitment from 2019 Hoover (AL) guard C.J. Melton on Sunday evening following an official visit, a source told HoopSeen.com. 
"Presbyterian's coaching staff is phenomenal. They were on me ever since the recruitment process started. I knew it was the right fit," Melton told HoopSeen.com following his commitment.
Melton, a 6-foot-4 guard, had a strong summer with Pro One Select Navy, especially at Best of the South. The Hoover product caught the eye of one of Presbyterian's assistant coaches with his shot-making ability and defensive prowess on the perimeter. Melton was one of the top performers from the event and one of the players that used the state to take off with his recruitment.
Presbyterian head coach Dustin Kerns identified Melton as a priority prospect and it made the difference in his recruitment. In fact, to begin the recruiting period earlier this month, Kerns brought his entire staff to conduct an in-home visit with Melton and his family.
"It felt great [for all the coaches to come visit me]. My visit to campus was great, too. The team was awesome to hang out with. I even met the president of the school. The entire school just made it feel like it was home."
Melton improved as the spring and summer went on. After a slow start in April, he rebounded extremely well in July and drew a variety of interest from several different levels. The senior ultimately chose the Blue Hose over interest from UT-Martin, Campbell, and Morehead State.
He joins big man Owen McCormack to make up Presbyterian's current 2019 recruiting class.