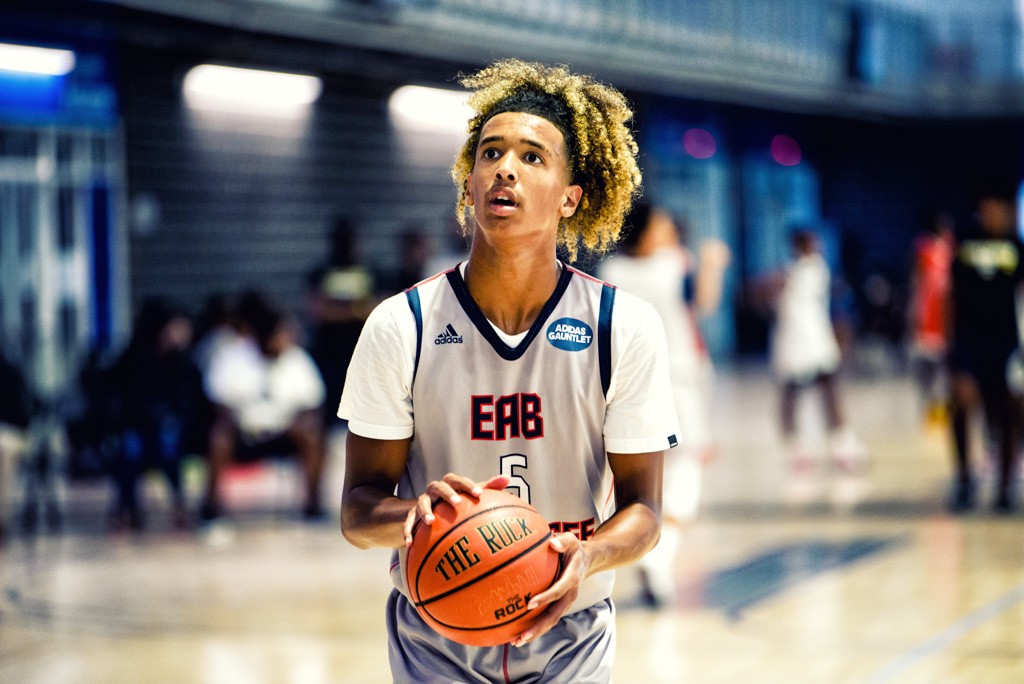 The HoopSeen Bama Jam had quite a Tennessee flavor as teams from the Volunteer state took home the titles in the 17U, 16U and 15U divisions this past weekend at the spacious Finley Center at the Hoover Metropolitan Complex. In the third of four reports, TN Prep Hoops editor Andre Whitehead rolls out some quick-hitters on Tennessee players. 
Special athlete with a world of potential. He has high major length, he rebounds a very high level, his offensive game seems to improve every time he steps on the floor. He was big in the title game for the 16 and under division with a double/double leading EAB to the crown. He runs the floor like a gazelle and when and if he dedicates some time to the weight room his future will be mega bright. Our Justin Young said he thought Hall was one of the three best underclassmen in the entire Bama Jam.
Macklin had an extraordinary event showing his determination off the dribble and his ability to hit an occasional outside shot as well. He is a player who relies on emotion and he plays very hard, he explodes to the bucket, would like to see him finish better though, but he draws fouls and makes plays. He defends in the half court and was a key cog in the Blazers taking home the 'ship. 
Lengthy scoring guard has a "put the ball in the hole" mentality. He is creative around the bucket, he can finish with either hand equally well and his outside shot is solid. His release is very high which helps him against stronger and more athletic defenders. His body is slight and he needs to continue to improve his footwork and physicality on the defensive end of the floor. He was one of the top scorers in the event averaging almost 20 per game. 
Length young player had himself a very good weekend finishing as one of the top scorers in the event with games of 22, 22 and 27 points. He was seemingly always around the basket for quick scores and put backs, he showed a short jumper that found the mark and despite a slight hitch in his delivery his outside shooting was adequate. 
Team player who was among the several players who helped the Stars finish the event strongly at 2-1. Smylie was tough on defense often drawing the assignment of the opponents leading scorer. He banged on the glass and provided needed scoring inside.