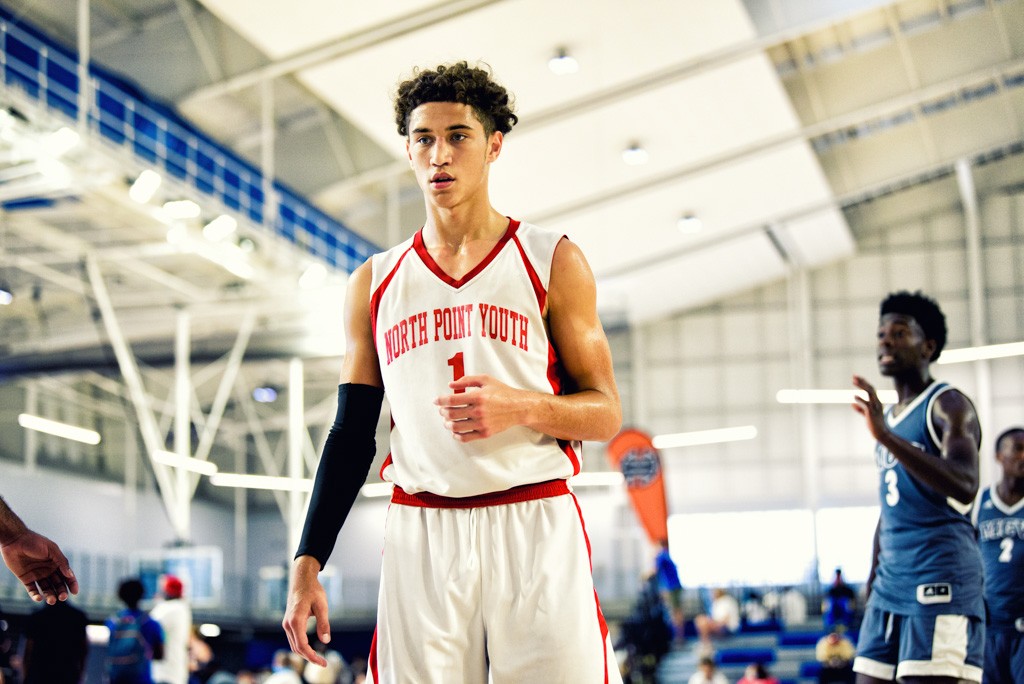 There were a number of talented young players at the 2020 Bama Jam. Who stood out to Justin Young in from the 2022 and 2023 age groups. This trio really caught JY's eye. 
Playing up at the 17 and under division, Gilmore was terrific for North Point Youth. He was a catalyst for his team's run to the championship game of our 17U Black bracket and knew how to get the ball through the cylinder. Gilmore was one of the top scorers in the event at the 17 and under age division. He posted 17.5 points and 4.3 assists a game, ranking in the top 10 of both categories for all age groups for the event. Gilmore has early interest from Belmont, Tennessee State, Ohio, Elon and Cal Bakersfield. 
So, wow. Let's just start there. The 6-foot-8 wing showed an array of skill in EAB's run to the 15 and under championship at the Bama Jam. We've seen a wide array of skill from him so far this travel season. The class of 2023 prospect from Lebanon was one of the most impressive young players that I saw all weekend in Hoover. He showed that he can and will hit the three with regularity all the while serving his team as a good to great rebounder in traffic. Hall is a long-term prospect who has undeniable talent for the here and now. He's been an eye-catcher at both of our events that EAB has played in and it will be exciting to see how he continues to add to his impressive game. High-majors will want to keep him high on their watchlists for the 2023 class. 
This was my first chance to see Houck in action and each time I saw him play, he delivered. The bouncy 6-foot-5 wing played well vertically and up and down the floor. Houck scored 16 points a game for is club in a very competitive 16 and under division. He had a brilliant 26-point effort on 10-12 shooting from the floor against Pinnacle Untouchable Nation. He's a good to great rebounder as a wing. Houck will surprise you with his bounce and rim-attacking skill. As he adds more perimeter skill to his game, we could be looking at a really good mid-level collegiate wing prospect in the 2022 class from the state of Alabama.