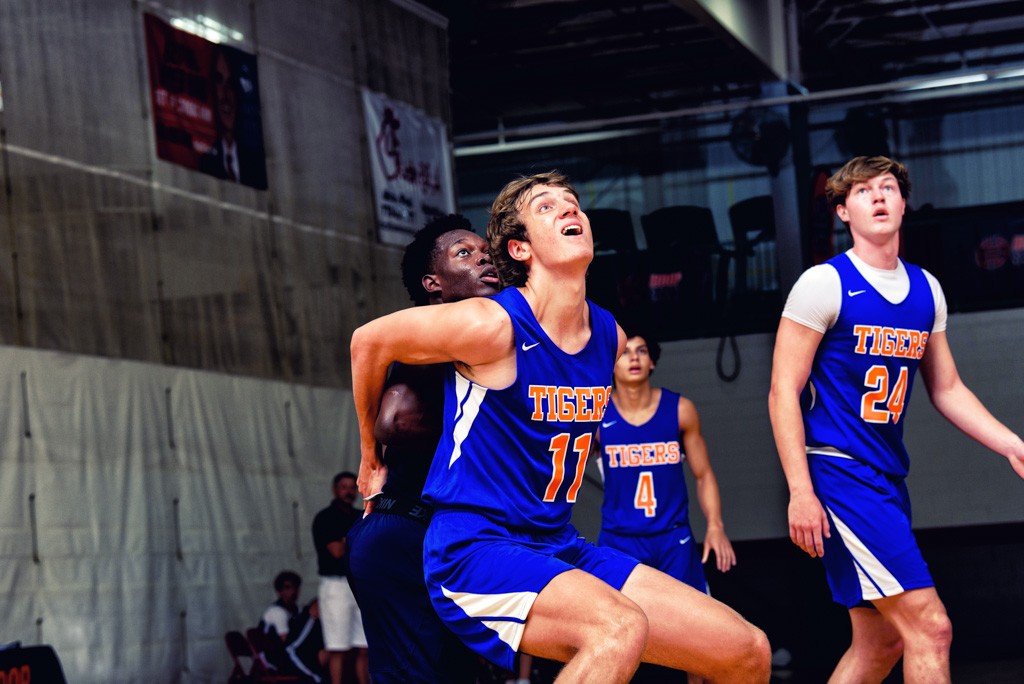 The HoopSeen Bama Jam had quite a Tennessee flavor as teams from the Volunteer state took home the titles in the 17U, 16U and 15U divisions this past weekend at the spacious Finley Center at the Hoover Metropolitan Complex. In the second of four reports, TN Prep Hoops editor Andre Whitehead rolls out some quick-hitters on Tennessee players. 
RELATED: TN breakdown Part I
Talented wing forward came to play in the title game hitting several clutch threes and finishing the win at the foul line. Lanky competitor needs to work on getting his body into better basketball shape. His shooting touch is soft and true. He has length, he can block shots and he plays with effort on the glass and on the defensive end. 
Rounding into basketball shape with a much improved weekend at the Bama Jam. Specht has tremendous size and can do so many things. He has a decent outside shooting touch and the ability to post up on the block and score over smaller defenders. His defensive effort needs to improve and his consistency in all areas are stepping stones into making him a coveted prospect in the class in our state. 
Lead guard had a solid weekend running with one of the EAB squads in the event. Showed his scoring prowess with 22 in the final game. Swader makes good decisions with the basketball and can score in bunches off the bounce or in transition. His decision making has improved and he showed poise including a game winning bucket at the Bama Jam. 
Powerful gent who plays with emotion and hustle. He doesn't do anything exceptionally great but he does so many things well, the type of player coaches love and teammates covet. He can score in a variety of methods and seems to find himself at the rim a great deal of the time, he rebounds with effort and he defends with the same effort. 
Emerging talent has drawn the attention of high major coaches all over the country. Superb athlete with great size, he has the skill set to play either guard spot and the basketball IQ to excel in any system. He has an above average shooting touch, he is at his best in my opinion when he attacks the bucket and pulls up for a patented short jumper that always hits the mark. He is making his half court defense a priority and his ball skills will be the determination for what level he aspires to.