The Shot Clock with Josh Tec
Welcome to the first edition of the Shot Clock of the new year! Do you have any resolutions? If so, I want to hear them. I know some people will roll their eyes at New Year's resolutions, but it's fun to dream for a couple of weeks before slipping back into the comfort of your old routine. Who else but dreamers will believe, right?
I have several resolutions up my sleeve, and I think I'll actually stick to them. I'm aiming to read 12 books, watch 100 movies I've never seen before, continue learning new languages and further my overall cultural acumen, and I'm going to write more. 
Oh yes, I also want to try to watch even more basketball than I already do. So, if you were hoping to get rid of me in 2022, I'm happy to inform you that I'll be around even more. 
With the opening pleasantries behind us, let's start the Shot Clock in 2022. 
Midseason Overview
The mark of the new year seems like as good of a time as any to review the season thus far. Roughly two months are behind us, and there are about two more to go—give or take a week or two. We have enough data at this point to take a big-picture look at the Georgia hoops landscape, so I'm here to talk through some general superlatives from the first half of the season.
Best Team: It's Newton. The Rams quickly took command of the top spot early on and haven't relinquished it since. Led by a quartet of junior guards who'll be playing for prominent programs at the next level, Newton has amassed an impressive 9-1 record, including decisive wins over the likes of Norcross, Westlake, McEachern and Greenforest—some of the state's traditional powers. Their only loss has come to Prolific Prep from California. By whichever high school rankings you trust most, Newton is regarded as one of the nation's best public school teams. 
Not too far behind the Rams, however, are the Pebblebrook Falcons. Perennially, Pebblebrook finds itself among Georgia's elites and as a team that generates some buzz nationally. The Falcons are as reliable of a machine as there is in the state. The Falcons have yet to lose to any team from Georgia. Their only two losses have come to Wasatch Academy from Utah and Durango from Las Vegas. 
These two teams will be playing each other on January 15.
Five more teams to monitor in this department moving forward:
Milton
Wheeler
Shiloh
McEachern
Berkmar
Player of the Year: So, when it comes to this category, I consider team success as well as individual success. That's probably what everyone does, but it never hurts to reiterate things for people. 
The two guys who I'd vote for right now are Pebblebrook's Kami Young and Newton's Stephon Castle. Those two are on the state's best teams, and they're among the most reliable performers in Georgia. 
Wheeler's Isaiah Collier is also high on my list, and if Milton keeps playing as they have been, Kanaan Carlyle will be in that discussion too. 
Most Pleasant Surprise: Any sort of list like this is obviously subjective, so for me, the most pleasant surprise has been McEachern. 
The Indians were one gigantic question mark for me going into the season. They got a new coaching staff, and they didn't have the obvious, can't-miss prospect that they've had for the last several seasons. In my season preview, I said that I thought McEachern would be one of the best teams in Cobb County, but I had to see them first before I could feel definitive about that. 
Well, I'm now extending that statement beyond the confines of Cobb County, and I'm ready to declare them as one of the best teams in the entire state. They took some losses to some great teams early on in the season, but since December started, they've mostly beaten the breaks off of teams. What's scary is that their roster is mostly comprised of younger players, so this group could just keep getting better as those players gain experience. 
As far as their older guys go, there are two of them that I'm getting ready to talk about…
Biggest Stockriser:.....now. McEachern's Braden Sparks and Mike Jacobs have been sensational all season. McEachern's senior leaders have taken massive steps forward and have been integral to their success thus far. They work well in tandem because they're both guards who have different strengths. Jacobs is at his best when he's attacking the basket, and Sparks has been shooting the ball really well this season. Without these guys playing as well as they have been, we'd be talking about McEachern's future potential instead of their present potential.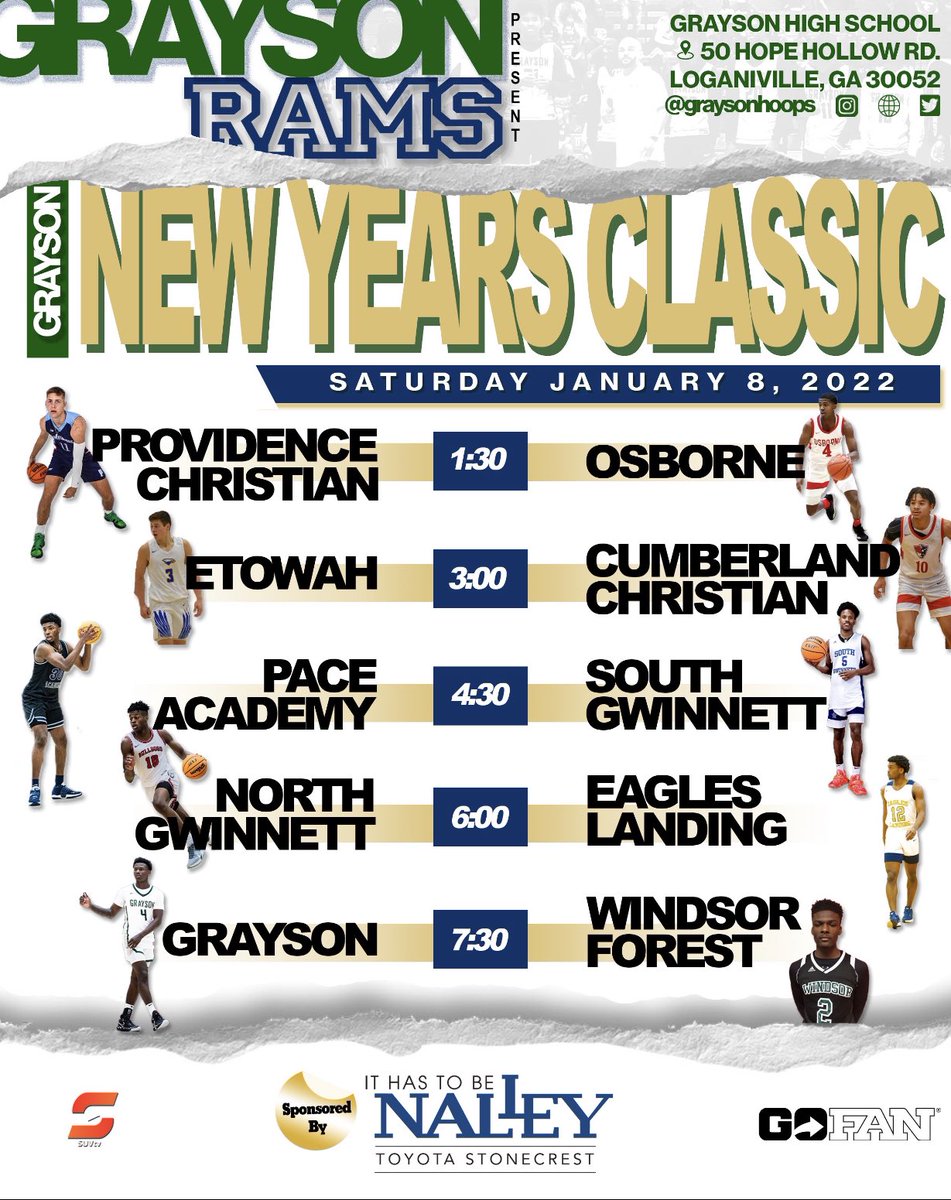 Where in the Peach is Josh Tec
Monday, January 3: OPEN
Tuesday, January 4: Cherokee at Milton. 
After putting on impressive performances on national stages, Milton returns to Georgia for a region game with a dangerous Cherokee team. 
Kanaan Carlyle was named the Most Outstanding Player of the Beach Ball Classic over the weekend after averaging 21 points and 8 rebounds. Carlyle was also named to the City of Palms All-Tournament team. Chase Cormier and Bruce Thornton each got named to the Beach Ball Classic All-Tournament team and the City of Palms All-Tournament teams respectively as well. 
Cherokee will look to tarnish Milton's undefeated region record, however. It'll be a tough task, but the Warriors have a trio in Cam Pope, Tayden Owens and Braylin Giddens who can get scorching hot from the field. If those three are hitting shots, we could be in for a fun game at Milton. 
Wednesday, January 5: West Forsyth at North Gwinnett. 
Full disclosure: I'm getting my booster shot on Tuesday, so I may be out of commission for this one, but if I'm taken out by it, I'll just tune in via an online stream if one is available. 
West Forsyth is right at the top of my list of teams to see, and this is as good of a time to see the Wolverines as any. They have a host of players who have posted their share of numbers this season. Seemingly, any combination of Grant Moore, Will Moore, Jake Mooney and Caleb Lesch is capable of leading the charge for West Forsyth. 
The Wolverines will need the aforementioned to show up because RJ Godfrey and Thomas Allard have been on a tear as of late for North Gwinnett. It'll be hard for me to pick against the Bulldogs in very many games moving forward considering the last time I saw them, Allard made 13 3-pointers and Godfrey posted a triple-double. 
Thursday, January 6: OPEN
Friday, January 7: Lovett at Pace. 
Christian Anderson has been putting up big-time scoring numbers this season. The Michigan commit has garnered significant national attention for his scoring acumen as well as being as young of a commit as he is. The sophomore will have a daunting task ahead of him against this talented Pace squad on Friday. 
The only thing that ails this Pace team is youth. The coaching is as good as it gets in the state, and the talent is plentiful. Josh Reed is the senior leader on the team, and he's been having an unbelievable season so far. Freshman Bryson Tiller and sophomores LJ Moore and Kyle Greene have been terrific as well. 
Saturday, January 8: New Year's Classic at Grayson. 
This is a loaded slate of games at Grayson on Saturday. Truthfully, every game interests me in some regard. If I had to pick one game to single out, it would probably be the Grayson and Windsor Forest game. I know, I know, way to just go with the headlining game, right? Sorry to be too obvious, but the thought of a Big East signee going head-to-head with an ACC signee is too exciting to ignore. 
Truly, every game is great though.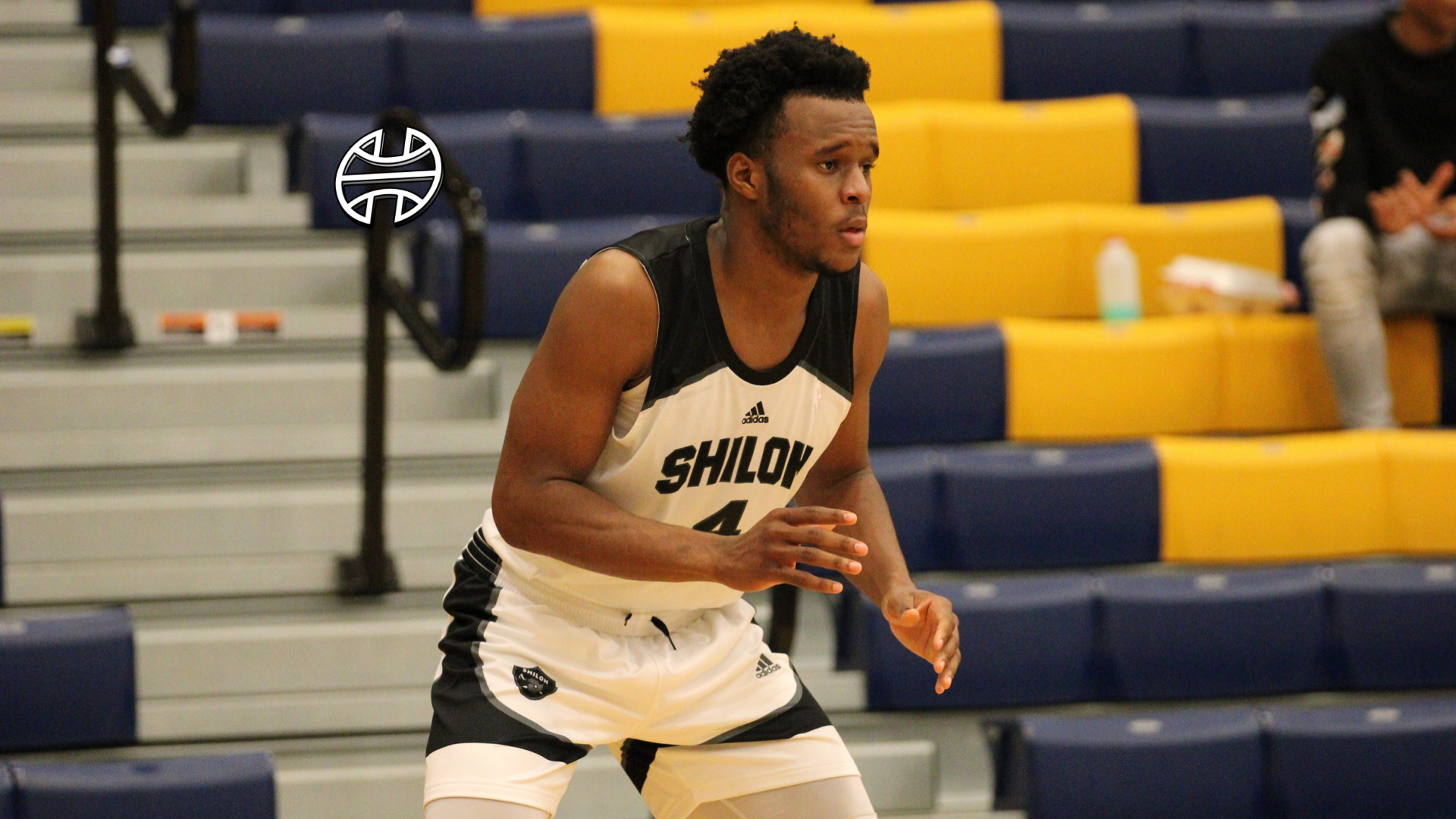 Best Thing I Saw
There are so many candidates for the best thing that I saw this week. After going through my notes though, it has to be Shiloh winning four games in four days to win their brackets in back-to-back tournaments. 
The 11-0 roll that Shiloh is on is so impressive. They can win in a variety of ways, and they have multiple guys who can step up and lead the team on a given night. They've rapidly become one of my favorite teams in the state to watch.  
I emptied my praise for the Generals in my Champions Classic notes, so be sure to read about them more there. (Scroll down for the link.)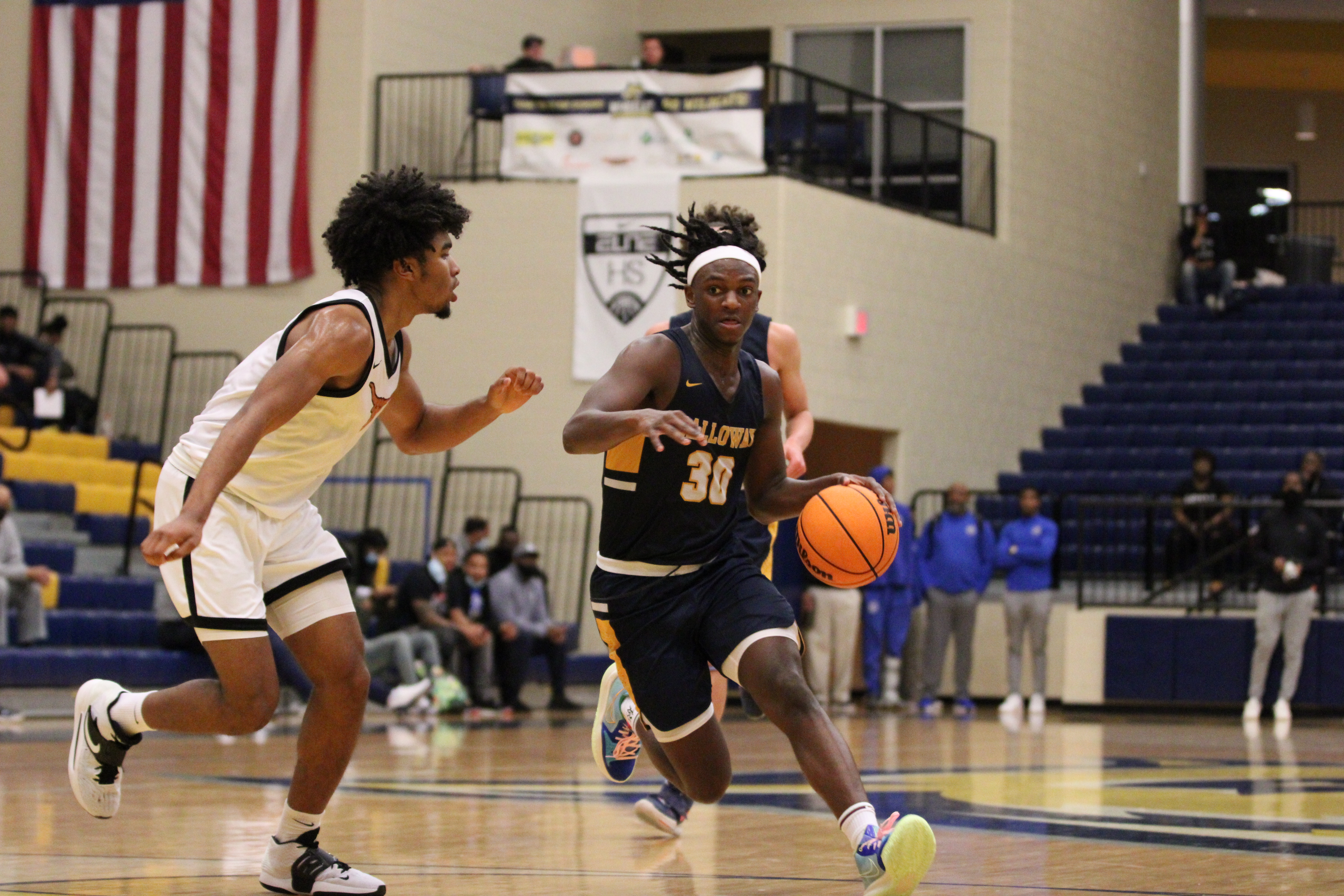 Recruit Me Now!
This is a new segment. I just came up with it about a minute ago because I was looking through my notes and saw some of Anthony Arrington's stats from games that I've been to. 
So, MM/LM coaches, please, please, please get in on this guy. Anthony Arrington is having a monster senior season, and he'll be a valuable asset to a team at the next level. He's a three-level scorer, and he's probably the best rebounding guard in Georgia. His impact on winning can't be overstated. 
He's a guy who seems to have the entire state behind him on this front, so if you don't believe me, there are plenty more who'll back me up. 
Don't be the program that misses out on Arrington because he could be the guy that hands you a loss in the future. 
ICYMI  
If you missed it, I was at the Tournament of Champions and the Champions Classic last week. I put out some recaps from both of those events. 
I will be posting a list of standout performers from both of those events this week.