Josh Tec's Tournament of Champions News and Notes
MARIETTA, GA—After spending approximately 44 hours at Wheeler over the course of four days and two tournaments, I've finally carved out some time to sit down at my computer and open up my notebook for you guys. This is a marathon of tournaments, but it's truly one of my favorite times of the year. My brain and body may feel like a jumbled mess after the last day, but that's nothing a little rest won't cure. 
Tackling things in chronological order, this first notebook will cover the Tournament of Champions from Monday and Tuesday. Since I haven't found a way to clone myself yet, I was only able to lock in for the National Division games, but that provided me with more than enough action to keep my pen attached to paper. 
Let's start where one might expect a notebook for an event called the Tournament of Champions to start: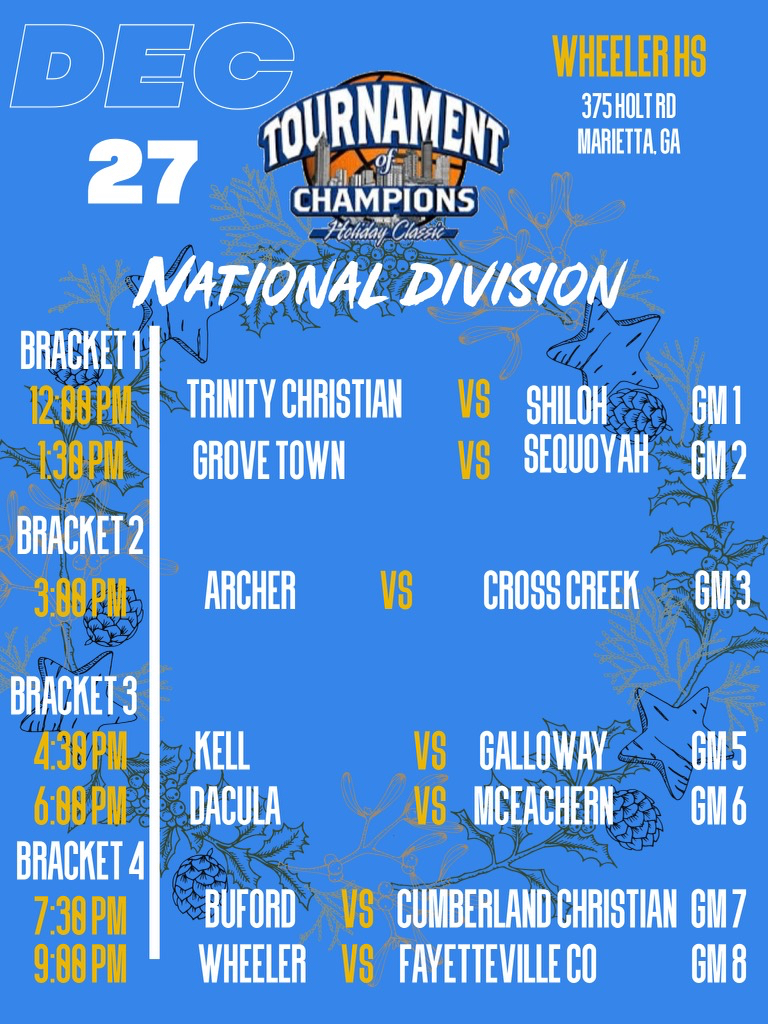 The Champions: 
Bracket One: Shiloh. 
After making quick qork of Trinity Christian on the first day, the Generals looked as if they were staring down the barrel of their first loss of the season before Seryl Slater was fouled shooting a 3-pointer at the buzzer and promptly, calmly hit all of his free throws to give Shiloh the edge over Sequoyah and improve their record to 9-0. 
Bracket Two: Greenforest, I think…
Presumably, due to virus-related issues, there were some scheduling snafus that made this bracket a little confusing. On the first day, there was only one game in this bracket that saw Cross Creek beat Archer. Then, on day two Greenforest—who didn't play on the first day—beat Cross Creek, 51-43. I assume that makes them the champions, right? 
In a closely-contested battle, it was Jalen Forest and Florian Tenebay who gave Greenforest the edge with their combined 25 points. 
Bracket Three: McEachern. 
To put it bluntly, the Indians pummeled their way through this bracket. They beat Dacula by 9 in the first game and Kell by 41 in the championship game. At no point did it ever feel like McEachern was in danger of losing either game. 
Bracket Four: Wheeler. 
In what is considered the headlining game, Wheeler beat Buford 69-64. This game felt like it could have been a preview for a March matchup in Macon, and if it were, the Wildcats looked up to the task of locking up their third state title in as many years. Isaiah Collier flirted with a triple-double and gave Wheeler boosts of energy with a pair of dunks late in the game. His 18 points were backed up by Kyle Burns and Arrinten Page who each added 16. 
Overtime, Overtime, Overtime: No, this has nothing to do with the media company. On Monday, the first day of the Tournament of Champions brought us three overtime games in a row. 
First Sequoyah beat Grovetown, 67-64, thanks to 32 points from Dylan Wolle and some timely shot-making from Kyle Keener. Keener struggled for much of the game, but he was the one that hit the buzzer-beating 3-pointer to send the game to OT, and he hit two free throws to secure the win for the Chiefs at the end of the extra period. 
The next in the trilogy saw reigning 3A champs Cross Creek beat Archer, 63-59. This game also needed a clutch 3-pointer for overtime. This one came at the hands of Archer's Major Freeman who finished the game with 20 points. At the end of the day, it was Terrenice Streetman's 4 points in OT that gave Cross Creek the slight edge. 
Rounding the series out was Kell and Galloway. The Longhorns picked up the 62-54 win. Can you guess what happened in this one to get the game to OT? Please, just take a guess. 
Yup, someone hit a three and tied the game in the waning seconds of the game. Anthony Arrington was the clutch player this time around. But, Kell got 9 points out of PJ Johnson in OT to give the Longhorns a strong win. 
I can't say that I've ever seen a stretch like that before, but I'm glad I did.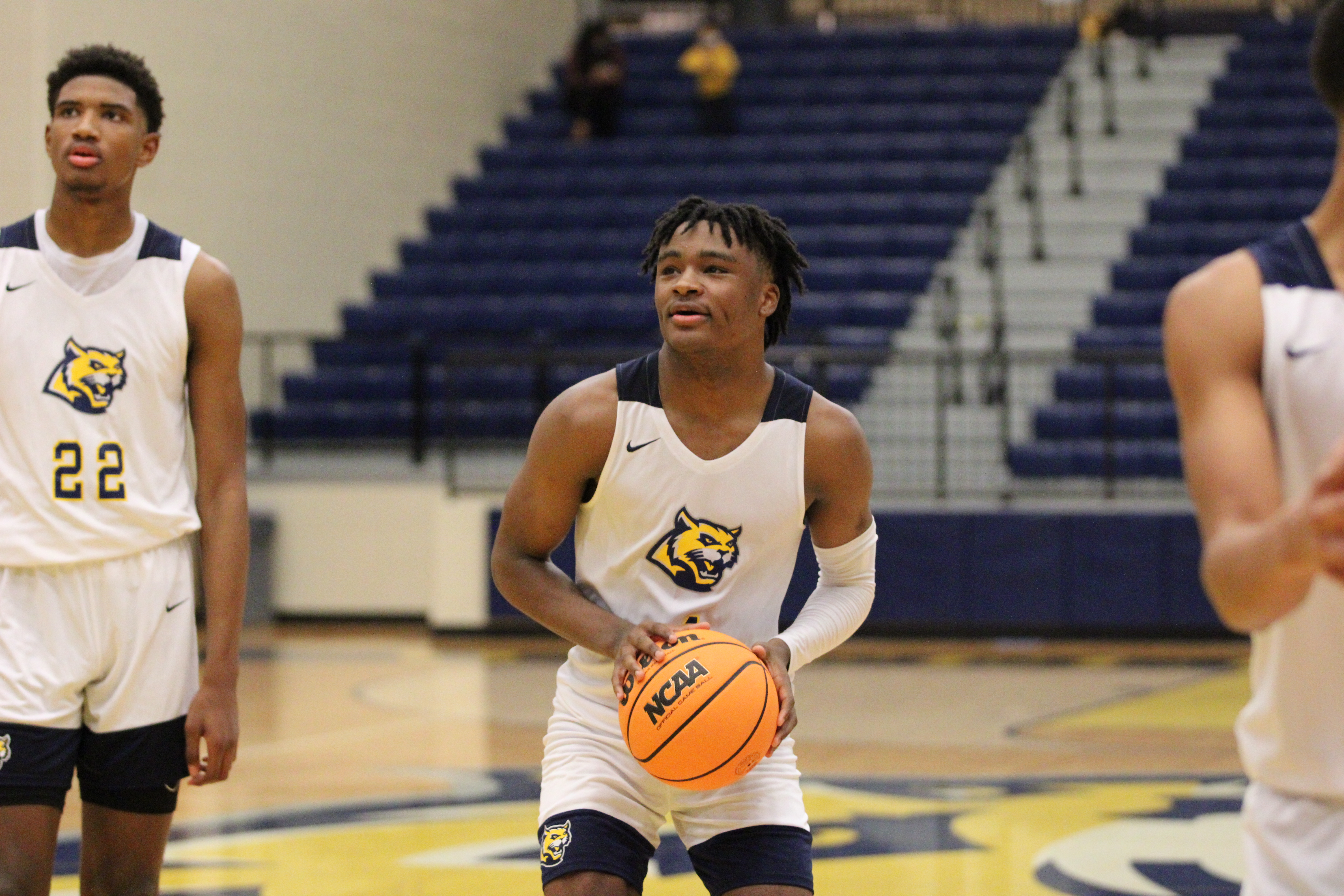 Five Star Showing: Some people live and die by star ratings while others are staunch in their belief that they mean absolutely nothing. The truth behind this industry's standard exists somewhere in the middle. 
Wheeler's Isaiah Collier is a guy who has received all of the accolades and has the stars next to his name. During the Tournament of Champions, he certainly showed that he's well deserving of the praise he's gotten. The junior guard filled the stat sheet in both of Wheeler's games and nearly finished their two games with triple-doubles. He led the Wildcats by totaling 36 points, 13 assists and 13 rebounds while also defending at a high level. 
Whether you buy into rankings or not, there's no doubting that Collier has earned his share of recognition.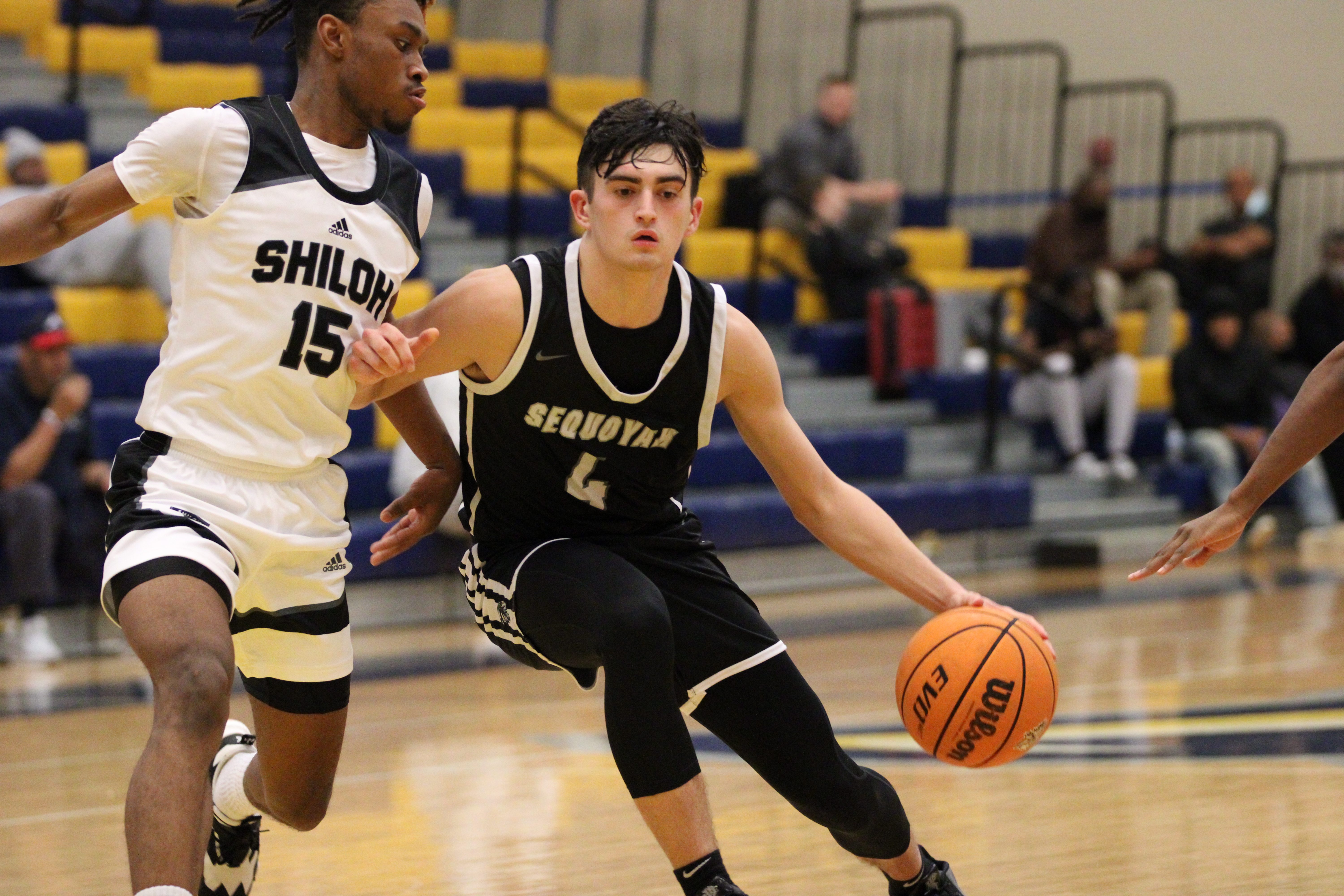 Wolle on a Roll: Often, I'm asked to name the best shooters in the state, and every time, Dylan Wolle is among the first names that come to mind. If you need evidence, he wrapped up his two games at the Tournament of Champions with 12-made 3-pointers. When he shot the ball, there was a feeling that it was going in. 
He totaled 49 points in Sequoyah's two games and was one of the most fun players to watch. The only thing that I ask is that we set up a 3-point shooting contest between Wolle and Thomas Allard.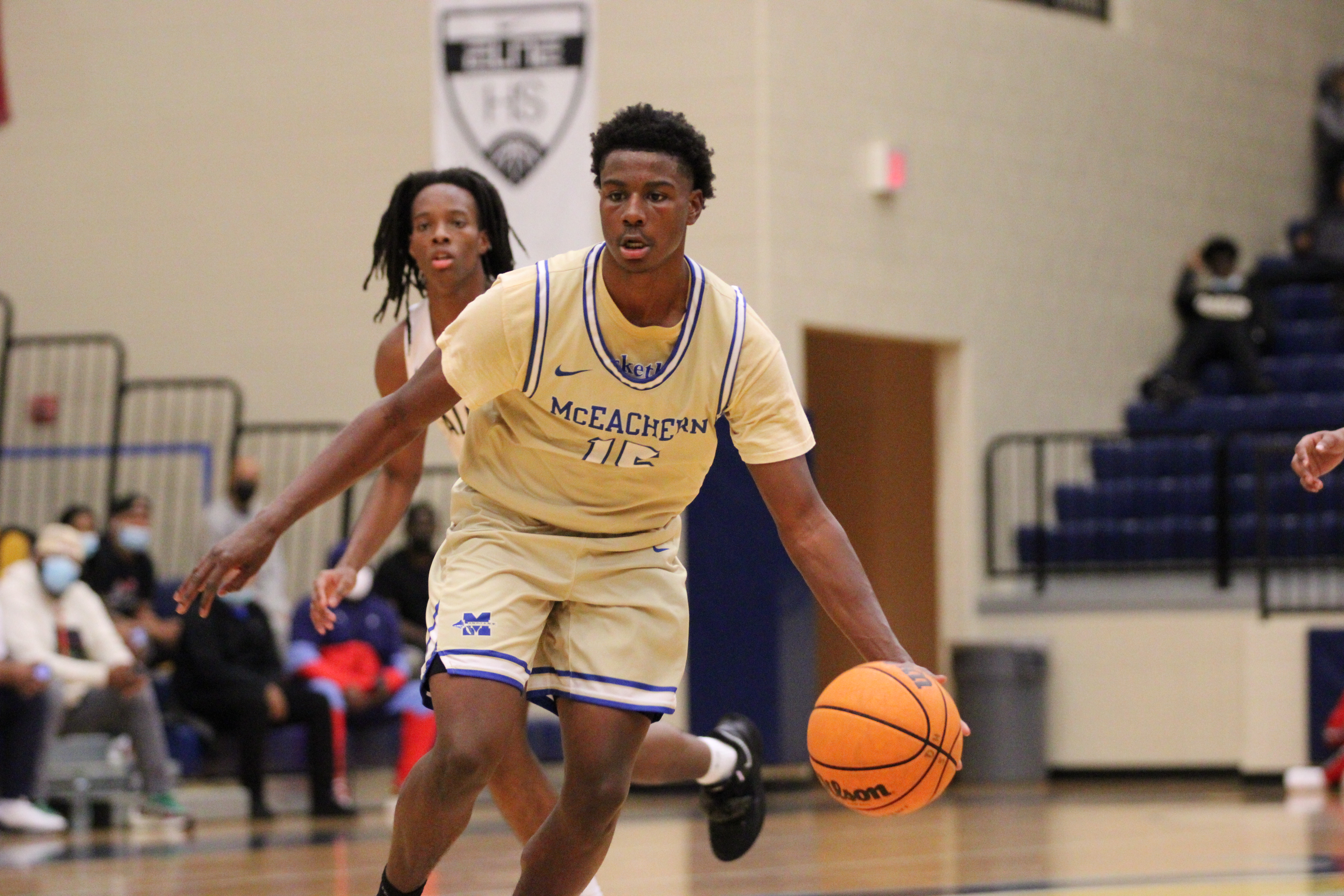 McEachern Magic: You'd be hard-pressed to find a team in the state that's rolling like the Indians are right now. This team isn't just winning games. They're doing so in convincing fashions. 
Mike Jacobs and Braden Sparks are two seniors who should be getting more attention from college coaches based on the seasons they've been having. Each of them averaged 15 points over their two Tournament of Champions games. Jacobs makes his living at the rim while Sparks has been shooting the cover off of the basketball. 
Not to go unnoticed is junior wing, Jalen Hilliard. He's got mega bounce and a tenacious mentality on the glass. During the tournament, Hilliard averaged 14 points and 8 rebounds per game. 
Arrington Shines Again: At this point, I feel like I've written—in some way or another—about Anthony Arrington being one of the best-unsigned seniors in the state ad nauseam. But, he keeps delivering, so I'll keep writing about him as such until someone eventually wisens up.
Before Galloway's game against Kell, someone asked me if Galloway had a specific player to watch for. I pointed to Arrington and said, "I bet you that he'll get 20 and 10 in this game." Making me look like someone who knows what they're talking about, Arrington promptly posted a 26 and 10 stat line, including the clutch 3-pointer to send the game to overtime. 
Arrington followed that game up with a 20 and 8 game against Dacula the next day. 
He's a guy who scores it from all levels, and if he's not among the best, most aggressive rebounding guards in the state, I'd like to see the list of guys above him. 
Buying Buford: This was my first opportunity to see the Wolves this season. I've followed from afar, but I don't like talking about players or teams until I've seen them up close. The Wolves are now a team who I feel like I can talk about, and I can say that I'm buying Buford as a contender in 6A, despite the loss to Wheeler. 
They've got a superb duo in Alahn Sumler and Jaylon Taylor, who averaged 20 points and 21 points during the tournament respectively. 
The pieces around those two fill their roles well too. 
Right now, it's hard to make an argument against the Wolves as a team that has the potential to make it to Macon in March.