Josh Tec's 2021 Champions Classic Recap
MARIETTA, GA—The second of the holiday tournaments of the week was the Champions Classic, which was also hosted at Wheeler. Much like the Tournament of Champions, the Champions Classic provided a field that filled my notebook, added new names to my Rolodex of players, and showed me some things that I hadn't seen before in my short basketball career. 
As was the case with the Tournament of Champions, it only feels right to showcase the titular champions of the 2021 Champions Classic.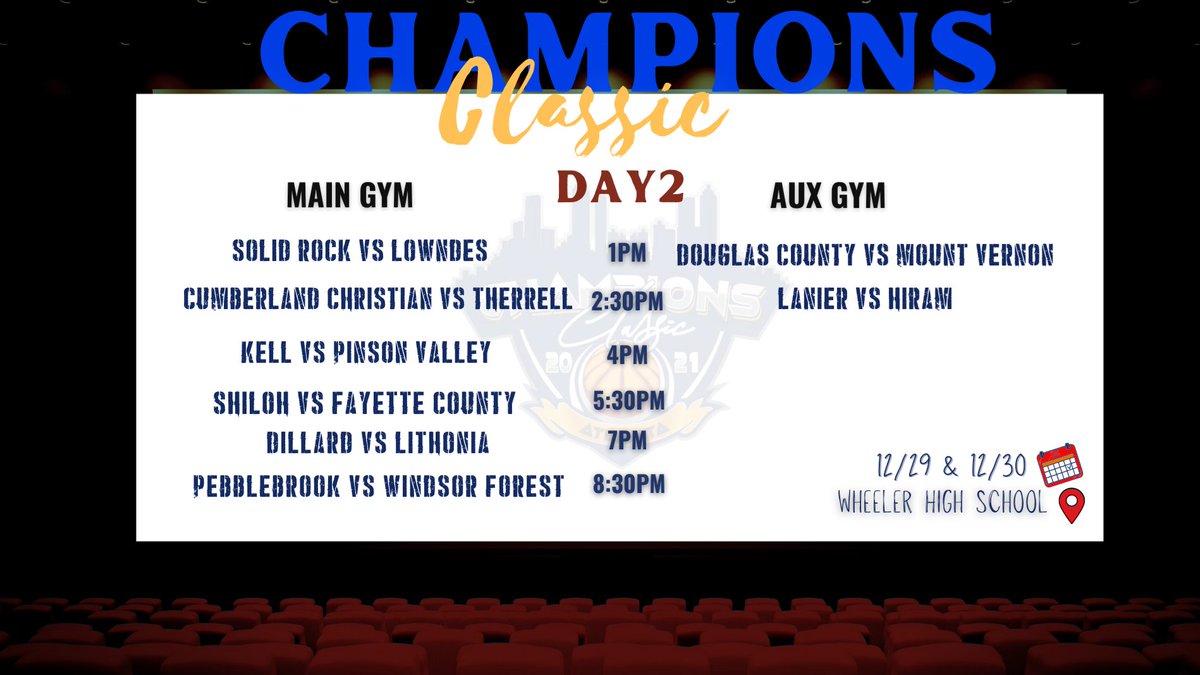 The Champions: 
Lanier: The Longhorns bested Hiram, 72-57, in the championship game of their bracket, and it was a trio of sophomores who led the way. Jayce Nathaniel, CJ Hyland and Tahai Morgan combined for 50 points in the win. While the group is young, they proved to be more than a handful over the course of their two games. If their Champions Classic outing was an indication of things to come, this young Lanier group could be developing into a team that nobody will want on their schedules in the coming years. 
Shiloh: The Generals followed Jim Valvano's survive-and-advance mindset and won the Tournament of Champions thanks to three necessary free throws at the buzzer in their game against Sequoyah. The improbable finish not only secured a championship win for Shiloh, but it also kept their undefeated season alive. 
Well, that undefeated season was never close to being in danger as Shiloh blew by their opponents en route to winning their fourth game in as many days and their second tournament championship in as many tournaments. The Generals won both of their games by 20 or more points and advance to 11-0 on the season.    
Dillard (FL): Dillard came to the Peach State and won their bracket of the Champions Classic in mighty impressive fashion. They blew Cumberland Christian out by 30 in their first game, and they pulled off one of the most incredible comebacks I've seen against Lithonia—more on that soon. 
Pebblebrook: Yup, the Falcons are still looking impressive. After beating Pinson Valley (AL) by 20 on the first day of the tournament, Pebblebrook turned right around and replicated their success by beating Windsor Forest the next night to win their bracket. The 10-2 Falcons remain unscathed by any team from Georgia and look like one of the nation's best. 
Flying High Again: Well, there's no better segue than talking about Pebblebrook some more. 
The Falcons blazed through the Champions Classic and seldom looked challenged. Pinson Valley (AL) threw an unreal shooting performance at Pebblebrook, and the Falcons still won by 20. D'ante Bass' 19 points and 14 rebounds would have been enough to keep Windsor Forest neck and neck with most teams, but the Falcons still cruised in that game as well. 
If I had to pick a player of the year in the state right now, Kami Young would be among my top choices. He's been unbelievable all season, and that continued at the Champions Classic where he averaged 23 points per game and dropped in 10 3-pointers. 
While Young has been on a tear, the team isn't limited to him. Jordan Brown, Jaiun Simon and Andre Young have all had headlining performances this season and all played well at the Champions Classic. If that's not enough depth, the Falcons also got 14 and 5 out of Nyle Hillmon, and 11 from Craig Adams in their game against Windsor Forest. Their breakneck pace requires depth, and they have plenty of it. 
If you want a game to circle on your calendar, Pebblebrook plays Newton on January 15. Both teams have star power and depth, and neither has been beaten by a team from Georgia. I know I'll be in the building for that one.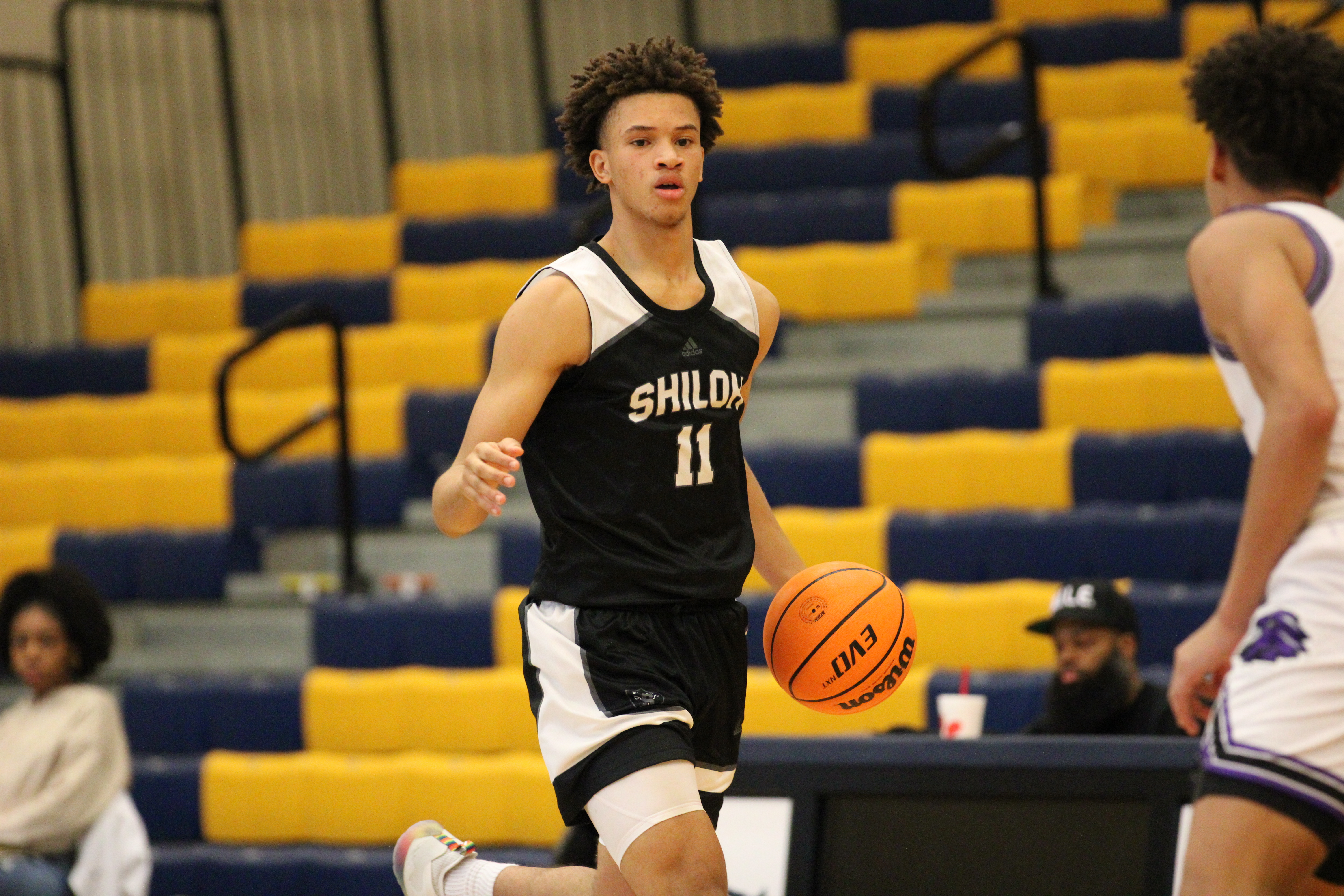 General Greatness: I didn't include Shiloh in my Tournament of Champions discussion because they played in both of the back-to-back tournaments, so I figured that I'd group all of their games together. They do, however, deserve to be written about because what they've done this season is simply great. 
Shiloh just won their brackets in both tournaments, amassing a 4-0 record in a span of four days. In three of their four games, they blew the doors off of their opponents, beating them by 20 or more points. The only game they didn't win in blow-out fashion provided one of the most memorable moments of the season when Seryl Slater was fouled shooting a 3-pointer at the buzzer against Sequoyah. He promptly nailed all of his free throws to give the Generals a 1-point win and keep their unblemished streak going. 
I've been trying to come up with a way to describe this Shiloh team, and I've settled on comparing them to a team like Baylor. By that, I mean that their success starts on defense, and from the outside looking in, it feels like the culture of the program drives the ship more than any individual does. 
What I love the most about Shiloh is that everyone on the floor seems to have bought into their roles, and they all exude the right attitude. There's always communication on both ends of the floor, and it doesn't require the coaching staff yelling at them to talk. Everyone plays impressively hard as soon as they check into the game, and if there are egos on the team, I haven't seen them. This team has something special going on, and quite frankly, I love to see it. 
Trevon Payton averaged 16.5 points per game for the Generals in their four games in four days. He's been playing like a guy who'll be hearing from college coaches sooner than later. 
Overall, Shiloh is 11-0, and it doesn't feel like there are many losses on the horizon for the Generals.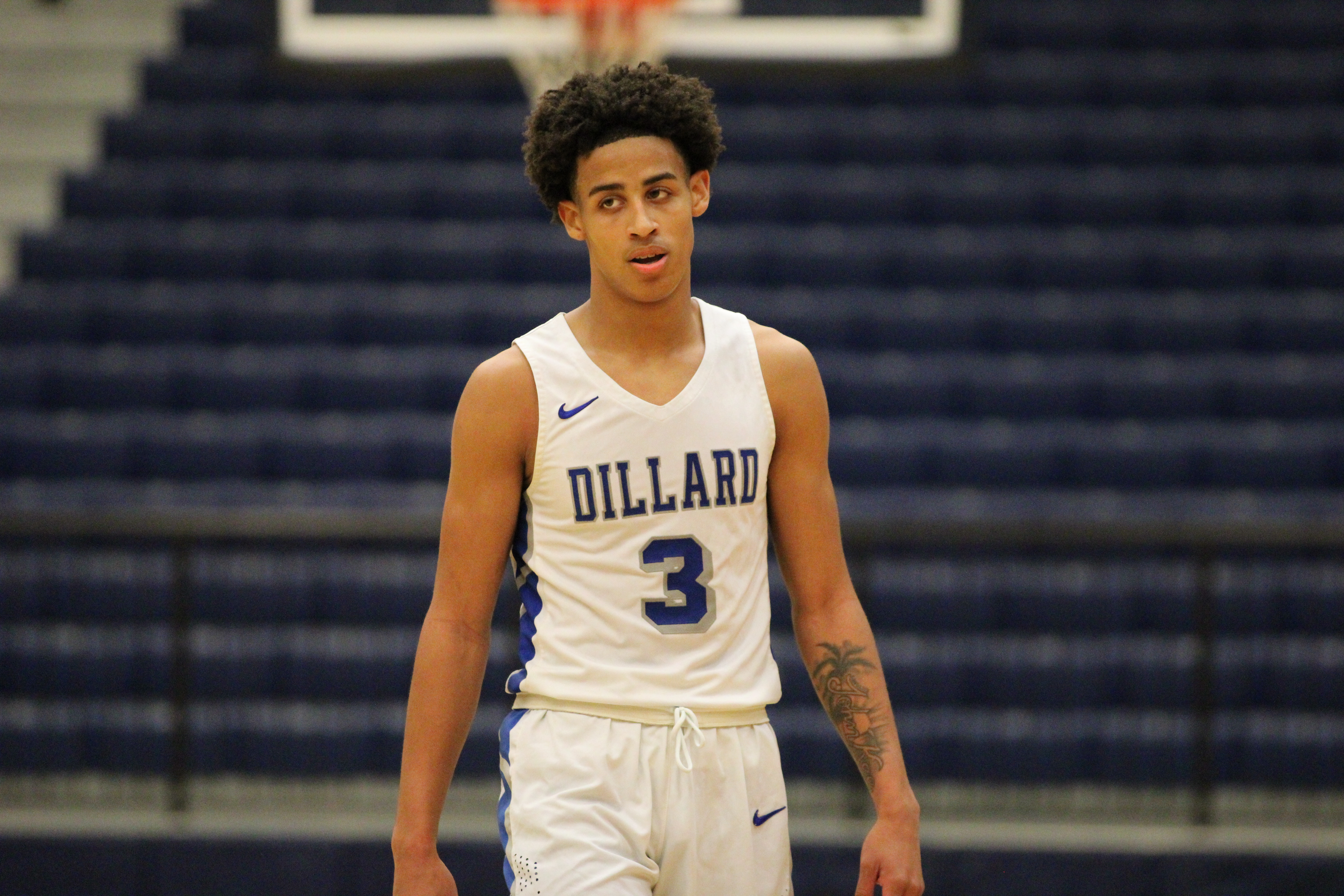 Comeback Kids: After thumping Cumberland Christian in their first game, Dillard (FL) advanced to the championship game to face off with Lithonia, who bested Therrell in their opener. 
Lithonia controlled this game from the start until the third quarter. Quite frankly, it was a surprise to watch after having seen Dillard dispatch Cumberland Christian by 30 the day prior. Nonetheless, the third quarter wrapped with Lithonia up by 20. 
With only eight minutes to go, it looked like the Bulldogs would secure the win with ease and Dillard would be sent back to Florida empty-handed. 
Freshman sensation Dwayne Wimbley and sophomore Jordyn Kee opened the final quarter with 3-pointers, giving Dillard a pulse. Then, they got some stops on defense. Then, the pair hit some more shots. Now, Dillard's pulse turned into full-blown life, and they were right back in the game. Forward Khimani Hopkinson started to assert himself around the basket, and the tide had turned completely in favor of the Floridian squad. Within six minutes, the Panthers rode a 21-0 run to take the lead, and they'd only allow Lithonia a single point for the rest of the game. 
Dillard turned a 20-point deficit into an 8-point win within a single quarter of basketball. In my young career in this space, I can say this is certainly the most improbable comeback I've seen.
Double-Double D'ante: How does 22 points and 14 rebounds sound? I'd take that any day of the week, and I think Georgetown would too. The good thing for the Hoyas is that their signee, D'ante Bass, averaged that during Windsor Forest's two games at the Champions Classic. 
The uber-athletic wing started both games slowly in the scoring department, but he never let that impact his rebounding and other facets of the game. He amassed 14 boards against Kell and 14 against Pebblebrook. Blocks, steals and deflections came aplenty when Bass was on the floor as well. 
When he did pick it up in the scoring department, he was all but impossible to stop. For stretches late in games, he was going to get to the rim and score, and there was nothing that was going to stand in his way. Against Kell, he finished with 25 points, and 21 of them came in the second half, when Windsor Forest was trailing and in need of offense. Against Pebblebrook, he finished with 19. 
Banks Statement: D'ante Bass wasn't the only senior signed to go to a historic program who averaged a double-double. Fayette County's Kaleb Banks did what we all have come to expect from the Indiana signee. He put up double-doubles in all four of Fayette County's games throughout the Tournament of Champions and the Champions Classic. Over four games, he put up 22 points per game and around 11 rebounds per game. 
Indiana should be thrilled about Banks' potential.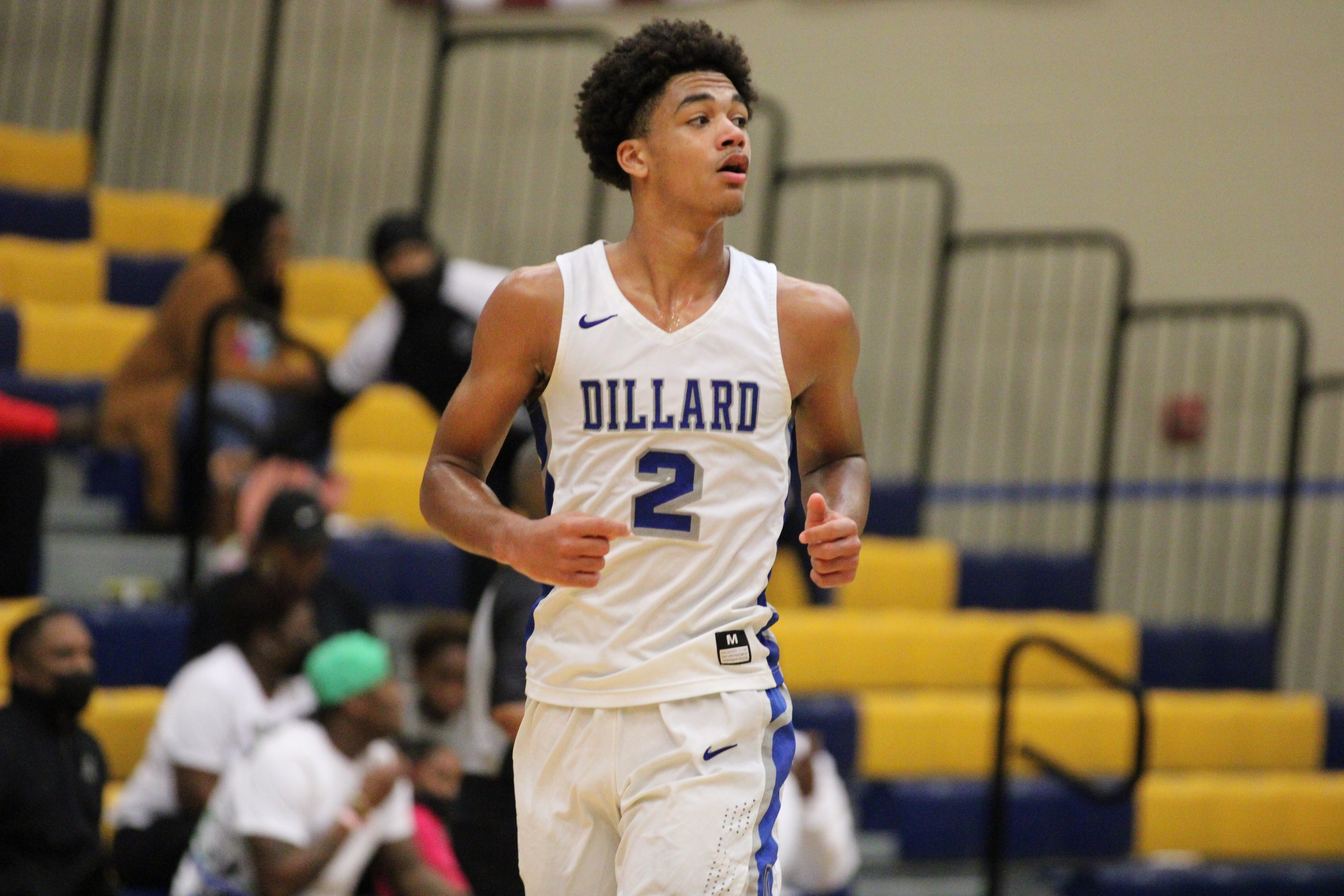 Freshmen to Remember: Overinflating young prospects is a tad uncouth. However, it's always nice to find freshmen who ooze potential. At the Champions Classic, I circled two freshmen in my notebook to remind myself to keep tabs on them moving forward. 
First, Dwayne Wimbley, out of Dillard High School. The 6-foot-5 wing already has the frame and well-rounded skill set to get people—myself included—to rave about his potential. He checked pretty much every box in some regard over the Panthers' two games, but where he shined especially was from the 3-point line. Wimbley drilled five 3s in Dillard's game against Cumberland Christian, and he sparked their comeback against Lithonia from beyond the arc. He averaged 17 points per game during the tournament. 
The other guy who piqued my interest was Fayette County's Sean Van Dorn. He benefitted from the fact that the Tigers played in both the Tournament of Champions and the Champions Classic. As of now, he stands at around 6-foot-3 or so, but he has the look of a guy who'll shoot up a couple of inches or so. He averaged in double figures in Fayette County's four games and showed a willingness to battle on the boards. Van Dorn has plenty of room to grow, but for now, he looks like a player whose name we shouldn't forget.