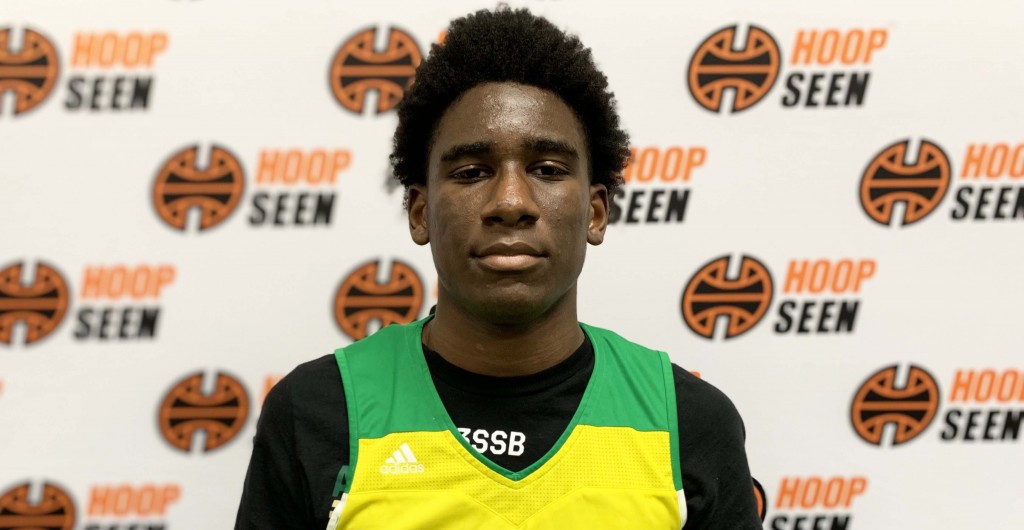 Get ready to read more and more about Kaleb Banks. The 6-foot-7 forward for the Atlanta Celtics 16 and under program is one of the premiere prospects in the Peach State and is starting to draw attention nationwide. Banks 
We've talked about Banks and his upward trajectory for a while now. We said he was on the verge of a come-up as the summer began. Our Tai Young did a great video breakdown of his game back in the spring. He was also an easy Class AAAA All-State selection for us. Banks was an all-tourney pick at our 2019 HoopSeen Tip-Off event.
Fast forward to modern-day, we saw the start of what should be a full-array attack as a duel threat hooper. Banks has terrific college size for a wing forward. We saw a terrific pairing of inside and outside skill on the offensive end of the floor as Banks shined for the 16 and under Atlanta Celtics team at the Tip-Off Classic. 
Banks will be at Fayette County during the 2020-2021 school year, suiting up for coach Andre Flynn. The FCHS program under Flynn's direction has developed some of the best college wing prospects we've seen out of Georgia over the last 15 years. Banks should absolutely thrive in that setting. 
To date, his recruitment is starting to quietly grow some serious legs. 
Banks said he holds scholarship offers from Georgia, Mississippi Stata and Xavier. He also said he is hearing from Alabama, Georgia State, Georgia Tech, Iona, Tennessee State and Winthrop. 
Don't be surprised to see Banks climb into the national rankings for the class of 2022 and his asscent could be substainal nationally once more and more people get a chance to see him in action, on film and in person.