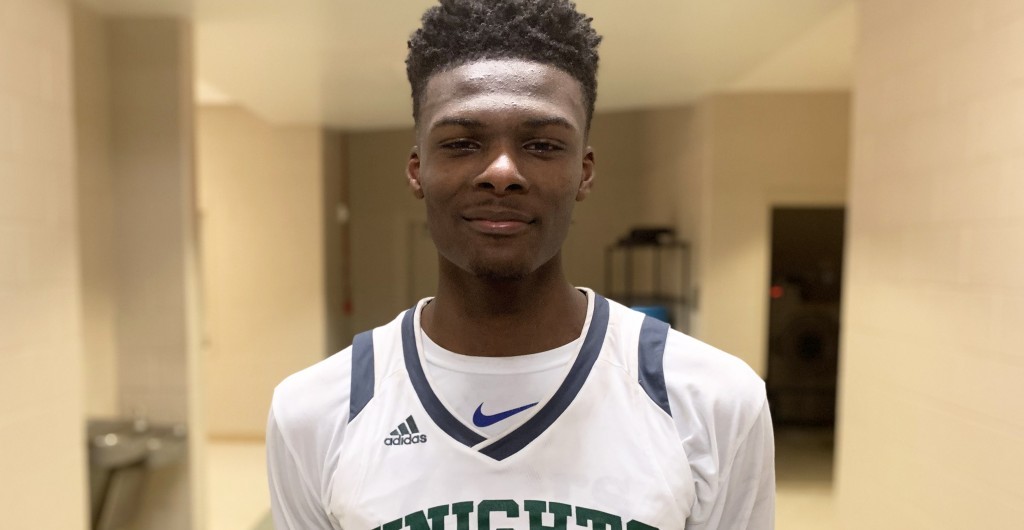 As we prepare for the bounce back in basketball, it is important for us to look at those players we believed were on the brink of a breakout prior to the quarantine season. Today we look at three players from the class of 2022 in Georgia who fit this bill. 
All three of these players will debut high on our upcoming class of 2022 rankings re-rank. 
He's one of the most interesting players in Georgia's 2022 class and perhaps even regionally. He was one of the few sophomores in the Peach State that was named Region Player of the Year. His trajectory is moving upward at a rapid clip. You could make an argument that he's a top 10 player, maybe higher, in the state's 2022 class. Banks has moved from Spalding High School to Fayette County for his junior year. FCHS has a history of developing big wings into high-level college prospects. Coach Andre Flynn is one of the best coaches in the state of Georgia at developing players like Banks. Keep on an eye on his start of season skill to the end of the season skill during the scholastic year. Banks will play with the Atlanta Celtics on the travel season this year. On the court, he is an explosive athlete with a great first step. He can finish with either hand and has the ability to finish in traffic. He's quick and aggressive to the rim and likes to play the most around the rim. Defensively, he can cover a lot of ground and guard multiple positions. Banks said he has heard from Arkansas, Florida State, Georgia, Georgia State, Kennesaw State and Mississippi State so far.
Bass will be one of the most sought after players in the state of Georgia when we get hoops back again. He intrigued anyone that saw him in person. We went to Savannah to see him in action and came away impressed. Bass has top five talent for the class of 2022 in the state of Georgia. He is the captain of the high percentage shot team. Bass catches every lob and knows how to excel above the rim. He's one of the most exciting players I've seen in this category nationally. Bass is terrific and terrifying when he's in the air. What a talent in the open floor. Bass said "he has only been talking to Xavier consistently." Bass said. But to date "not many other schools have been coming in yet. i'm just being patient and letting them come while i still work to perfect my craft by working out my coach," Bass told me. He will play with the 16U Atlanta Celtics. 
Godfrey has emerged as one of the most versatile players in his class regionally and potentially nationally. His jump in skill development over the last 12 months has been nothing short of spectacular. He's a versatile defender who can produce at both the three and four positions. His energy levels are high at all times and he was on the floor when it mattered the most when North Gwinnett was making their magical post-season run in GHSA play. There is a lot to like moving forward and certainly a player for high-majors to chart. Godfrey said he has talked to Cincinnati, Georgia State and Ole Miss during the quarantine break. He said he is still awaiting his first offer. Godfrey will play with the Atlanta XPress on the travel circuit.
Related: 2022 NC Blow-Ups