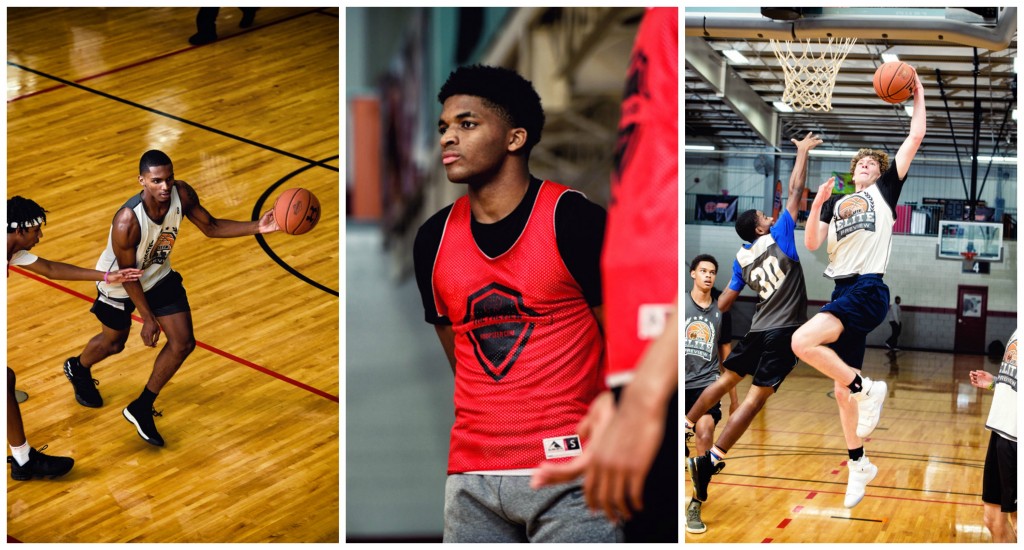 Three states. four camps. 375 players. Our preview camp series featured some of the top talent that South Carolina, Alabama and Georgia has to offer. We evaluated every prospect that played with us, but now that the smoke has cleared, its time to take the evaluations a step further.  
When you dump that much talent into a pot and try to come out with five players that stood out, well, that's a tough one to tackle. Our HoopSeen staff is up for the challenge as we name five players as the top prospects in their class. Here's the best of the juniors.
PJ Hall, F, Dorman(SC), 2020: Our Carolina Preview camp taught or staff all we needed to know about Dorman product PJ Hall. His production was felt both inside and out as he was one of the more skilled forwards to make our top performers list. Potential is often an overused word so even when looking at Hall's floor its hard to see how a program could miss with this one. High major programs extended offers and deservedly so.  
Dallas Howell, F, Enterprise (AL), 2020: One of the few prospects that took his talents across state lines to show what he had was Enterprise forward Dallas Howell. An abundance of talent and potential flows through Howell as this athletic swiss army knife prospect was one of the more versatile prospects we've had. Guarding 1-5, rebounding, blocking shots, and scoring from several different spots will one day make him a highly interesting piece for a mid-high major program.  
KD Johnson, CG, SW Dekalb, 2020: A relentless motor made KD Johnson a no-brainer selection for this list. A trip through our Fall Preview camp created further separation between Johnson and some of his peers as he competed like a man on a mission. Quick twitch moves left many of his defenders on edge as he boasts one of the most explosive steps in all of the southeast. Defensively he can be left on an island as both his competitive nature and athleticism could make him a lockdown defender. There are no signs of KD Johnson slowing down anytime soon. 
Toneari Lane, SG/SF, Shiloh, 2020: As the game continues to covet players that can guard several positions across the board, the value of a prospect like Toneari Lane will rise. A motor that's built to last along with a constantly developing perimeter game makes Lane one of the more promising two-way players around. His offensive output doesn't affect his defensive presence as penciling him in for a daily offering of deflections, steals and blocks are not out of the question. There wasn't a player across our preview camps that competed harder. 
Colby Jones, 2020 SG, Mountain Brook (AL): Watching Colby Jones operate with the ball in his hands was a thing of beauty at our Alabama Fall Preview. His ability to manipulate defenders was overwhelming at times without ever appearing as if it was difficult to do so. His pace is unshakeable. As he operated around the arc it was easy to see how many different moves and speeds that the shooting guard could play at. His game just shouts longevity as a guard that will master the craft and learn several tricks along the way. Jones has a playing style that will carry him into a long and fruitful career at the high major level.