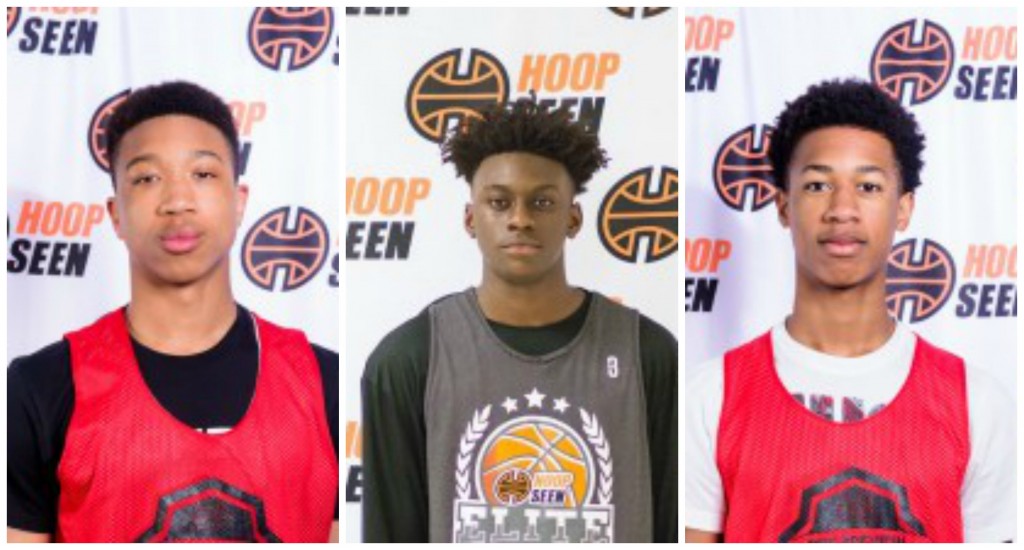 Three states. four camps. 375 players. Our preview camp series featured some of the top talent that South Carolina, Alabama and Georgia has to offer. We evaluated every prospect that played with us, but now that the smoke has cleared, its time to take the evaluations a step further.  
When you dump that much talent into a pot and try to come out with five players that stood out, well, that's a tough one to tackle. Our HoopSeen staff is up for the challenge as we name five players as the top prospects in their class. Let's take a look at the 2021 class.
Kaleb Washington, 2021, F, Pebblebrook(GA): For the first half of our Elite Preview this fall, Kaleb Washington was the best player in the gym. This multi-positional prospect displayed a good level of ball skills, especially in transition. His upside is through the roof as he looks like a future mismatch nightmare. His showing at the Elite Preview will stay with me for a while as the '21 class turns the clock in the years to come. 
Keshawn Murphy, 2021, SF/PF, Ramsay (AL): A physically imposing forward that can stretch the court better than some guards was a no-brainer to make this list. A case could be made for Murphy to land on our top shooters list as well given his non-stop shot making at our Alabama Preview camp. Keshawn Murphy projects to be an impactful player at the high major level given his current skill set. The in-state high major programs have all offered with plenty more following suit in the near future. 
Joshua Beadle, 2021 G, Cardinal Newman: Watching the career of Cardinal Newman combo guard Joshua Beadle is going to be a fun one in the years to come. Sneaky athleticism and tremendous feel with the ball are just some of the things that make him a dynamic playmaker. Without being ball dominant he can find his footing on a team with his off-ball cutting and crafty finishes. Floaters, runners, and dunks were all mixed in well when figuring out ways to finish at our Carolina Preview. Despite the great showings in spurts as a scorer, it's his ability to drive, kick and make plays for others that stood out to our staff. 
 RJ Noord, 2021 G, Greenforest(GA): Across any class, there weren't very many players that created more out of ball screens actions then Greenforest guard RJ Noord. Getting in the paint was a normal occurrence as he manipulated defenders with a good variety of change of pace moves. Noord also has the makings of a stout defender, boasting a long wingspan and anticipation to help him beat ball handlers to spots. Looking a little into the future, its a possibility that Noord could make a name for himself on both sides of the ball. 
Matthew Cleveland, 2021 SF, Cambridge, 2021(GA): One of the many high potential prospects to come through our camps, Matthew Cleveland's showing at our Fall Preview camp pushed him into another light. There wasn't much he didn't do, scoring it various ways from different spots all around the floor. His ceiling as an elite level prospect in one is one that is achievable given his current projections.