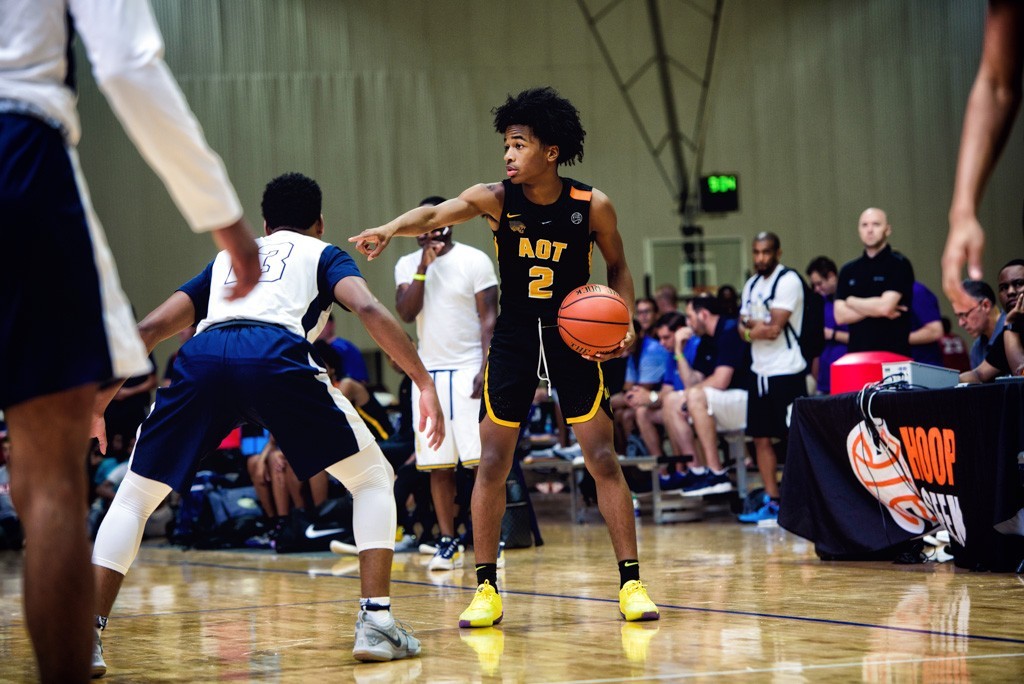 On September 9th the floodgates opened as college coaches were allowed to hit high school coaches open gyms. Some went out with the hopes of getting a commitment while others went to get a look ahead to future classes. As a whole, Georgia has widely been considered a hot spot but there are a few gyms that coaches seem to be frequenting. Here we take another look at some 2020 prospects that have coaches full attention.  
Woodward Academy: 2020 6-10 F. Walker Kessler
One of the nation's best forwards resides here in the state of Georgia. Walker Kessler has been an emerging talent for sometime now and his play with Woodward Academy and Game Elite(Fl) has now turned him into a nationally recognized prospect. Some elite power 5 programs have started to throw their hat into the ring. He recently completed his first official visit to Vanderbilt, while Stanford, Tennessee, UCLA, Florida, Clemson, Auburn, and Duke are just some of the schools to express interest. 
Shiloh: 2020 6'4 G. Toneari Lane
A productive travel season with Stackhouse Elite raised the level of recruitment for Toneari Lane. Recent trips to Ohio State, the University of Georgia, and Georgia Tech shows that the high majors are firmly involved. Offers from Ole Miss, North Florida and Auburn are all on the table as Lane continues to have programs come in to see him. 
Johnson-Savannah: 2020 6-6 F. Brandon Harris
Much like the previously mentioned Walker Kessler, Brandon Harris began to see a major uptick in his recruitment after a great run with Game Elite(FL). An early offer from Kansas State gave his recruitment some traction as the mid to high majors have continued to make a run at the 6'6 swiss army knife. Georgia Tech, Virginia, Georgia State, Auburn, Tulane, and Georgia have all expressed interest by making the trip down to south Georgia. 
McEachern: 2020 5-10 G. Sharife Cooper
What hasnt gone right for AOT guard Sharife Cooper lately? A major statistical season on the EYBL circuit put him on the playing field with the other elite guards in the country. A recent offer from Kentucky's John Calipari was shortly followed with a flight to Colorado for USA basketball. The SEC and ACC are just some of the major conferences involved with the dynamic playmaker as he looks to compete on a national level for McEachern. Given his play on the EYBL and past high school season, there arent many players in the country that put together a better resume in the past year.