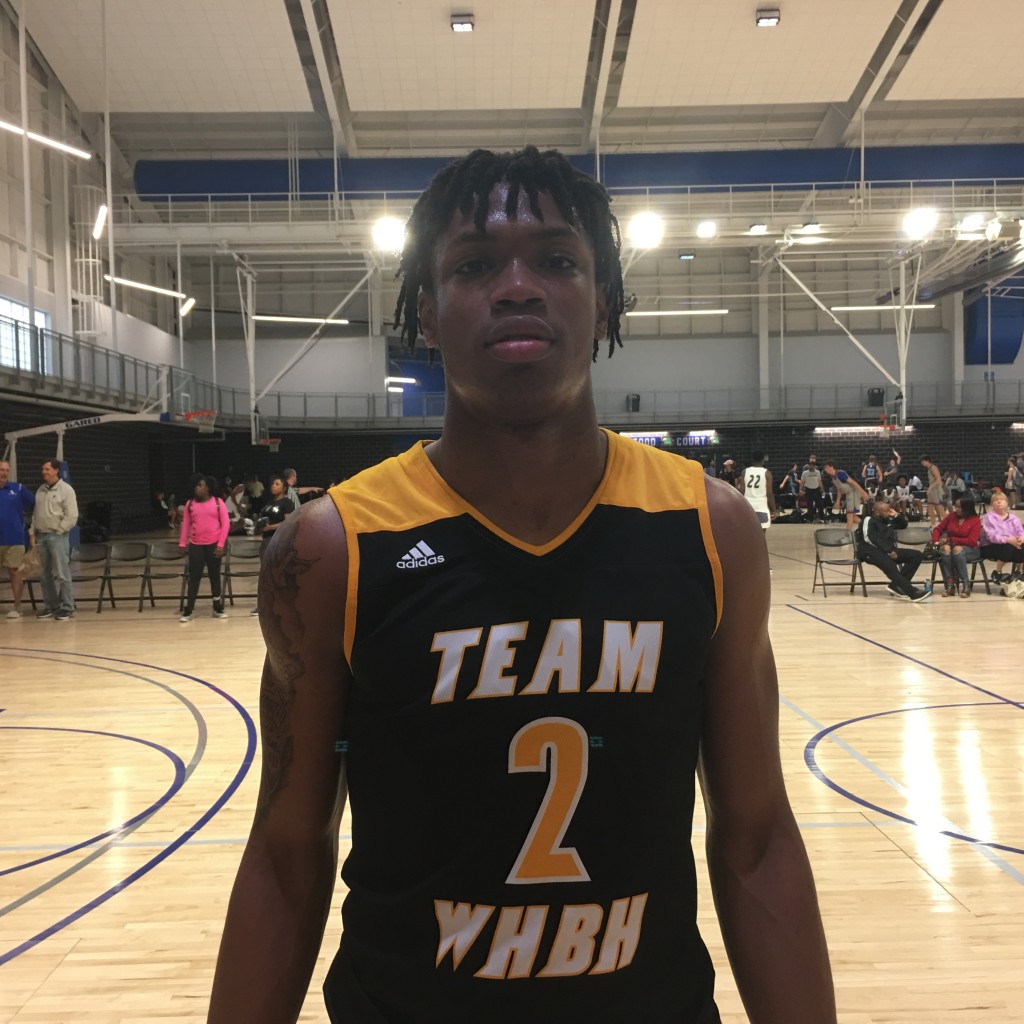 Hoover, Alabama: Hoover was the location for this weekends fun as many of the best from the southeast joined us at the amazing Finley Center. Now that our Bama Jam is in the books, I took the time to look at some weekend standouts.
Related: The big men takeover | Three takeaways from Saturday
The best shooter in the gym was...
There came a point during the B Maze Elite vs. Atlanta All-Stars matchup in which Reid Satterfield took full offensive control of the matchup. Most of them inspired a roar from his teammates and the crowd alike as his barrage of three-pointers came in rapid succession. Once rolling there wasn't much standing in his way as nine made threes made him an easy selection.
The best scorer in the gym was...
43 points in a single game was enough to cause a ripple effect of conversation amongst our staff. Is this the best we've seen him? How many points do you think he's scored in his HoopSeen career? All are valid questions as Peebles has established himself as one of the states best scorers in his class. The consistency is there to the point that his profile is filled with stories of similar outputs. 
The best motor in the gym belonged too...
The insertion of a high motor, athletic big man to a unit can provide a shot of caffeine to any lineup that's looking to get up and down. That's the case with Ryan Wilcox as most of his production this weekend came from sheer hustle and hard work. So far through the early season, there hasn't been many that fit his mold. Prospects like Wilcox allow you to play small while not leaving your program susceptible to a negative rebounding margin. 
Best unknown prospect I saw...
Years down the line we could look back at this years Bama Jam and see that this event started the story of Jordan Hendricks. The tools are evident in the 6'5 swiss piece and should only continue to get better. Time spent in the weight room and a shift in focus could propel his game to a new level. Some of his plays this weekend showed how high his ceiling could be.