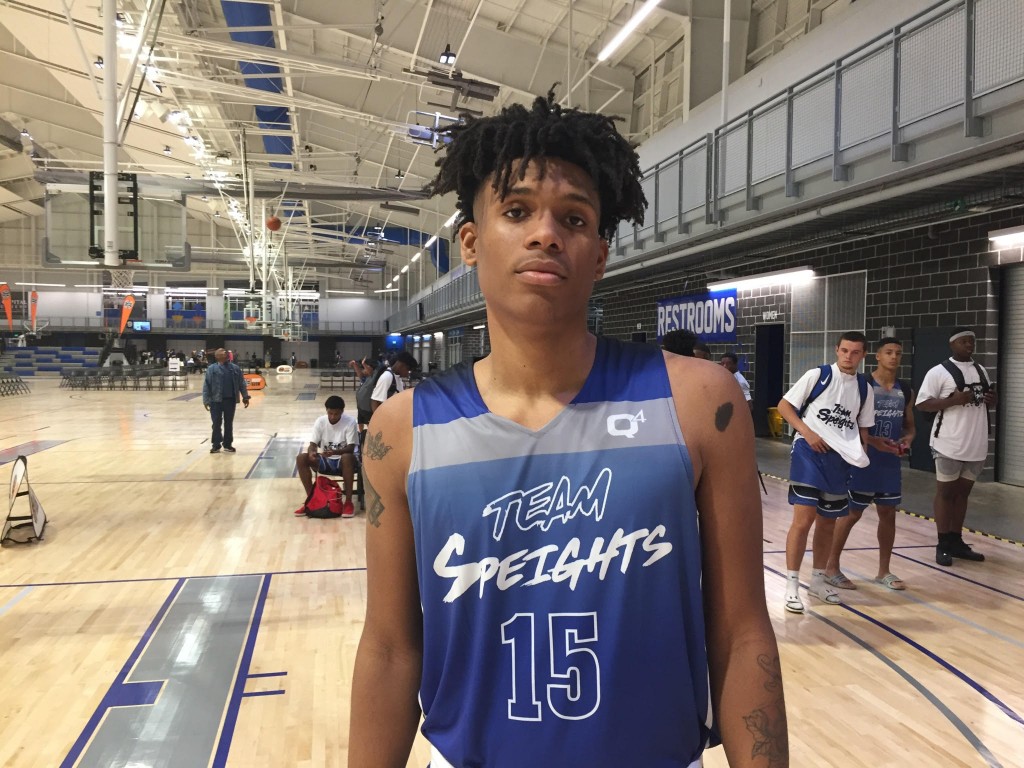 HOOVER, AL - The cream started to rise to the top as the gold chasers look to enter a new bracket. At this weekends Bama Jam a couple of forwards impressed while a teams new addition shows his value.
My first viewing of Pro One forward Will Shaver came at last fall's CP3 Rising stars camp, and it was at that moment that I noticed the potential of the big man. While being noticeably bigger and stronger than last season, Shaver didn't sacrifice any of his mobility during the process. His consistency on the perimeter has improved as he knocked in a few contested ones from deep. High majors are going to love the finished product of this 2022 forward. 
If there's one player who's consistency has made him a personal favorite of mine then it has to be Team Speights forward Jonathan Crumley. There's something to be said about a big man that knows his purpose and then executes it at a high level. That is the case with Crumley through the halfway mark of our Bama Jam as his tendency to mix it up while scoring hasn't gone unnoticed, or unappreciated. The 6'6 forward plays with a great sense of awareness and footwork that would make a basketball clinician proud. Low major programs would be wise to take a look at the Mississippi forward. 
Most teams start the season saying that they want to play fast, only to realize that they don't have the decision makers, the athletes, or the trust needed to play up to their ideal pace. This is far from the case with Team WHBH as a few new pieces to the team have caused the pace to jump through the roof. Former Team Thad guard Marvin Hughes has made an early impression as the team adjusts to its new three-guard lineup. Hughes made timely plays as a downhill driver without taking away shots from Jacobi Wood. Hughes list ETSU and UAB with several other division one programs tracking his progress. 
While Will Shaver had his moments of glory throughout today's game, whenever the rain came down on his parade it was often caused by the long arms of Nike Elite Stars forward DreSean Knight. Standing at a whopping 6'8, Knight took the matchup head on and even swung a couple of possessions in his favor. The early glimpses of some offense are there and should continue to come around with added experience. Give it some time and the ending product will look significantly better in a few years. 
Quick thoughts:
There aren't many independents that have the size and versatility of the Atlanta All-Stars. '19 Kevin Powell, '19 Devin Evans, and '20 Giancarlo Sanchez are a tough mix.
Forty-three points from HoopSeen staple Brody Peebles. Some guys are just wired differently than others. A host of division one programs showed him attention throughout this past high school season.
Jordan Hendricks of Pro One White has the tools to be one of the more talked about players in the state come his senior year. A relative unknown right now, the 6'5 sophomore has the tools to garner division one attention.