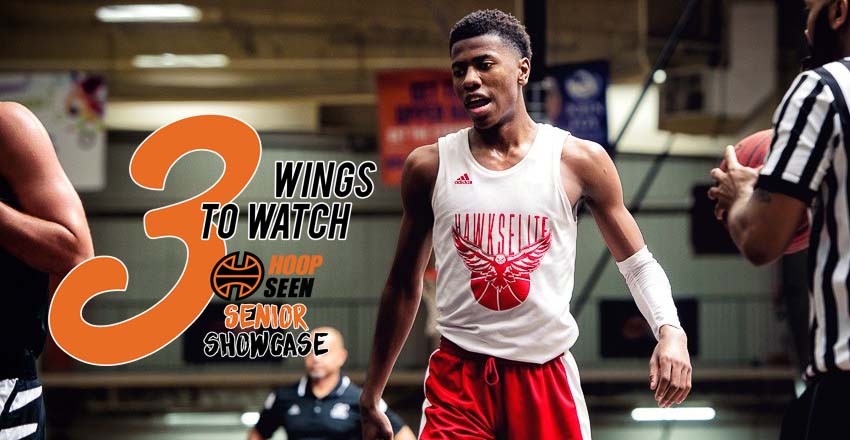 The 2019 HoopSeen Senior Showcase is Sunday and we have a good group of available players from the 2019 class coming to Pope High School to play in front of college coaches. With camp right around the corner, we wanted to spotlight some of the prospects coming to Marietta for the stage. 
These three players are some of the best wings coming to the camp so far.
Kanaris Cummings, Cedar Grove: Defensively, Cummings is one of the best players in the entire camp. The 6-foot-3 wing can get to the rim with his terrific athleticism. He's a finisher in the paint and shoots it well from the mid-range. He was a problem in Class AAA ball this season, earning all-state honors and Co-Region Player of the Year with his teammate Devon Barnes (who is also at the camp). 
Reco Hallmon, Grayson: Like Cummings, Hallmon could be one of the best defenders in the camp. He's coming off a good career at Grayson, one of the best programs in the Atlanta area, and has been well-taught along the way. The 6-foot-5 wing can let it fly from three and he's money when his feet are set and square. Hallmon should be a player that finishes Sunday high on recruiting wish lists. 

Devin Evans, Duluth: The minute college coaches walk into Pope High School on Sunday and see Evans, they'll be intrigued. Evans has a great college frame and next level length for a variety of positions. The 6-foot-8 forward is at his best when he's close to the rim so he can shine as a shot-blocker and shot-changer. On offense, Evans does his best work when he attacks from the wing to the rim. 
RELATED: Big men to watch at Senior Showcase | Guards to watch