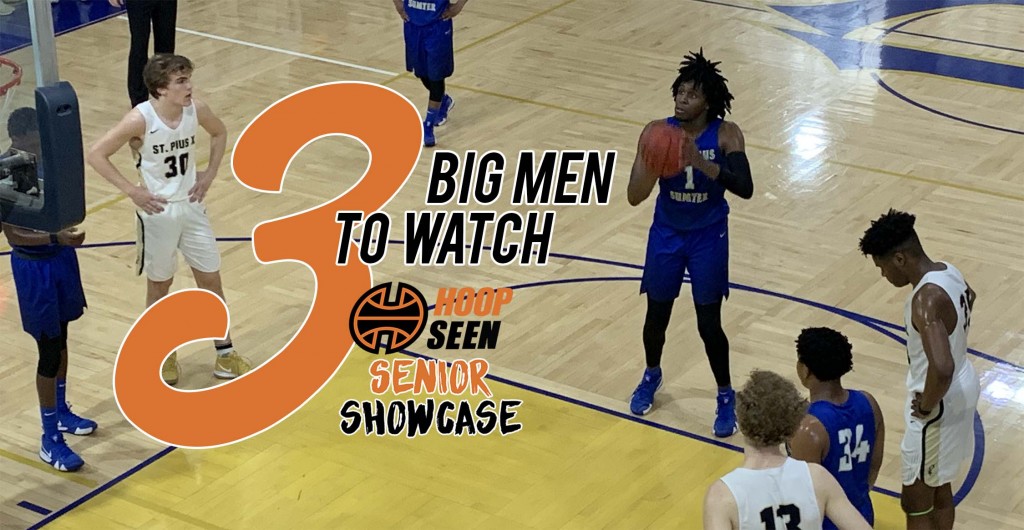 The 2019 HoopSeen Senior Showcase is Sunday and we have a good group of available players from the 2019 class coming to Pope High School to play in front of college coaches. With camp right around the corner, we wanted to spotlight some of the prospects coming to Marietta for the stage. 
These three players are some of the best big men coming to the camp so far.
Josh Lusane, Americus-Sumter: The 6-foot-7 senior was our AAAA Player of the Year in Georgia. What else can we say here? Every major Division II school in attendance will certainly want to get a good look at Lusane. He could be the Adam Flagler of the camp this year, turning his Senior Showcase showing into a Division I offer and opportunity. Lusane and his A-S team marched their way to the state title game, beating some powerhouses along the way. He's one of the best available big men in the Peach State's 2019 class. 
Nathan Presnell, Hiram: The 6-foot-9 big man from Hiram should draw a lot of looks at our Senior Showcase for a number of reasons. He's an athletic and agile big man who plays well in the open floor. Presnell was a starting quarterback on the gridiron and had a nice season for the Hornets. He was a Third Team All-State selection and a member of the 5A First Team in Region 7-5A. 

Jahvon Sims, Campbell: The long 6-foot-9 big man from Campbell played well in one of the toughest regions in the state of Georgia. His best basketball is still ahead of him and could be a heck of a steal for a junior college after the Senior Showcase. Sims has been well-taught at Campbell by James Gwyn, a coach who has been a great teacher to so many talented college players. Sims will be a good rebounder and defender at the next level. 
(We still have room for a handful of players. If you are a class of 2019 college prospects and would like to attend, click HERE to register.)