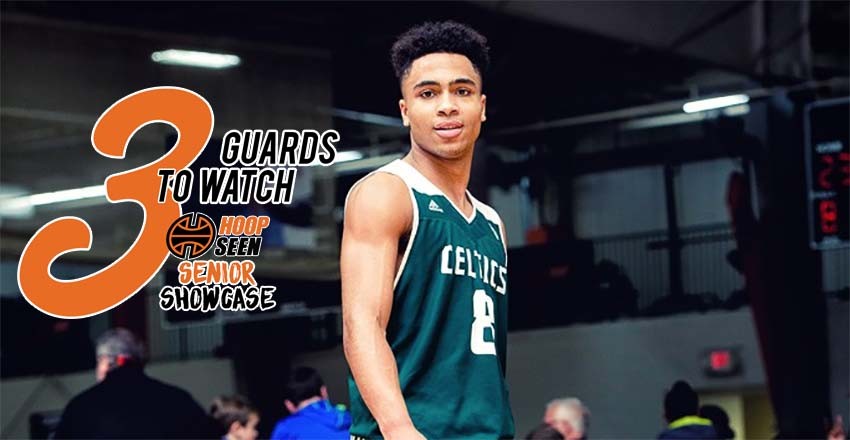 The 2019 HoopSeen Senior Showcase is Sunday and we have a good group of available players from the 2019 class coming to Pope High School to play in front of college coaches. With camp right around the corner, we wanted to spotlight some of the prospects coming to Marietta for the stage. 
These three players are some of the best guards coming to the camp so far.
Kamar Robertson, Cambridge: As Cambridge has built up their basketball program, Robertson has been the cornerstone of the growth. After winning 25 games as a freshman and sophomore, Robertson has been the pilot of a program that has won 44 games. He's a two-time All-State selection. Robertson has been a multiple time Top Performer selection at our various events over the years. He recently visited Sacramento State. He is also our No. 35 overall senior in the state of Georgia's 2019 class. 
Donaven Hairston, Milton: One of the most balanced guards in the attendance, Hairston has the attributes that recruiters will certainly be drawn to. He does a little bit of everything in the backcourt. His ball-handling and end-to-end speed allows him to get to the rim with little problems. Hairston is a three-year starter at one of the top programs in Atlanta. A terrific student, Hairston should have plenty of suitors after the Senior Showcase. 

Malik Foston, Georgia Military Prep: Foston averaged 26.2 points, 6.5 rebounds, 2.9 assists and 1.8 steals a game. Every year we see a Middle Georgia guard post gaudy scoring numbers and move on to success at the non Division I level in college. Foston will be next. He's a major point-producer, and always has been. He has been a competitor at our HoopSeen events since he was in middle school. The story has been the same with him from the get go - Foston is a bucket. 
RELATED: Big men to watch at Senior Showcase