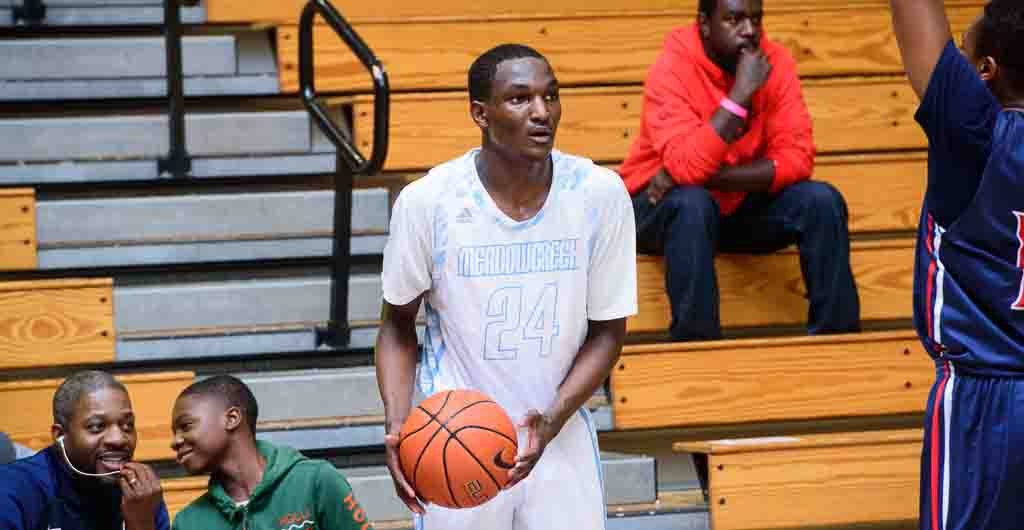 When you get to the Elite Eight stage of the GHSA state tournament, every game should be a great one. Our staff looked deep into the brackets and picked their favorite pairings. Justin Young takes a look at the three of the best games in the brackets. 
RELATED: Three big men battles to watch | Three guard battles to watch
Class AAAAAAA Pebblebrook (20-9) at Meadowcreek (22-5)

If you are into battle-tested, experienced senior guards in the postseason, then this is your game. What a terrific pairing between two teams very familiar with this level of basketball. Pebblebrook is 5-1 in their last six games and all five wins have come against playoff teams. Seniors Jalen Harper and Devin Gordon are a scary duo in the backcourt while Derrick Harden, a 6-foot-9 senior, will be asked to play a huge role on defense and on the glass. Coach George Washington has a really nice group of sophomores on the roster. This is the game he needs them to play like upperclassmen. For Meadowcreek, the Mustangs are scorching hot and had to beat a very good Newton team to advance. The senior trio of Jamir Chaplin, Jalen Benjamin and Damian Dunn are as good of a trio in the entire field. Expect a fun one in Gwinnett County on Wednesday night. 
Who wins this 7A Elite Eight game?

— HoopSeen Georgia (@HoopSeenGA) February 25, 2019
Class AAAAAAA Tift Co (20-8) at Discovery (23-5)
Despite being a No. 1 team in the state bracket. Tift County was still viewed as an underdog in the bracket, based on public opinion. Funny how that works. That sort of us against the world mentality has been the fuel for Tift County for quite some time. It fuels them, really. They battle well when no one believes in them. So, here we are. Discovery had to grind it out against a very good Shiloh team. This game could be won in true grudge match style. That bodes well for Tift County. That said, Discovery has more depth and size. Sure, Region Player of the Year Leslie Nkereuwem will be tough to contain but key seniors like Ian Hardy and Hassan Reynolds could be the go-to guys once again. 
Who wins this 7A Elite Eight game?

— HoopSeen Georgia (@HoopSeenGA) February 25, 2019
Class AA Woodville-Tompkins (29-0) at Elbert Co (27-3)
One of the few undefeated teams in the entire South will go on the road for what should be one of their toughest games of the season. Woodville knocked the socks off of a good Thomasville team 86-54 in the Sweet 16. Now a road game against a well-coached Elbert County team will be a further test on their March to Macon. Winners of 29 straight, the Wolverines have been in a different kind of zone all season long. Their margin of victory average is an astonishing 30 points a game. The team has a go-to stud in all-state guard Preston Crisp but shine with balance. Elbert County will be a big test. Coach Don Hulburt has a star in AJ James while Ty Hill and Jamison Syphore pose matchup problems of their own. 
Who wins this 2A Elite Eight matchup?

— HoopSeen Georgia (@HoopSeenGA) February 25, 2019