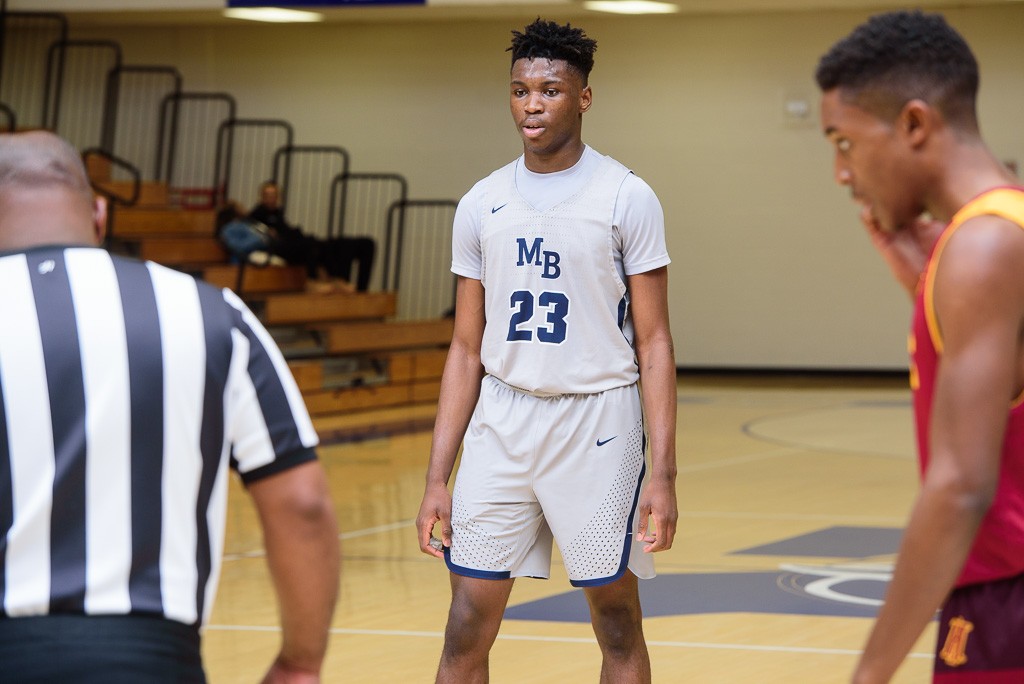 The Elite Eight is set in the Georgia High School State Association playoffs and we are primed for what should be another round of exciting basketball. 
We take a deeper look at the best player matchups now that we've reached the quarterfinals of the state tournament. In this snapshot, we dive deeper into the three best big men battles you should be paying attention to in the Elite Eight. 
RELATED: Three guard matchups to watch
Class 6A Douglas County's Omarion Smith vs Brunswick's Joyful Hawkins: As the state tournaments trim down as the bracket advances, getting a great big man match-up becomes harder and harder to find. This pairing should be a fun one. Smith, a 6-foot-5 sophomore, is one of the best shot-blockers in the tournament, will have a tall, tough test in his counterpart 6-foot-7 freshman. Smith's defense paired against Hawkins's ever-expanding and versatile offense will be fun to watch play out. 
Class 5A Woodland's Sincere Whitehead vs Southwest Dekalb's James Glisson: What a match-up this is. Whitehead is the best senior in Georgia that you haven't heard enough of this season. The 6-foot-8 big man is a terrific post defender and he's played a big role in Woodland's 25-win season. Glisson, on the other hand, is a very athletic and aggressive forward inside the paint. These two big men will be trading punches inside the paint throughout the game. 
Class A Private Mt. Bethel's Jordan Meka (pictured above) vs Greenforest Christian's Abu Achor: Class A Private usually gives hoop heads great matchups to watch inside the paint. Meka has played well in all of Mt. Bethel's great pairings, particularly against big men. Achor is next in line at the Dekalb County private school and has shown flashes of great things to come. Expect these two to bang it out and grind it out in a physical game.