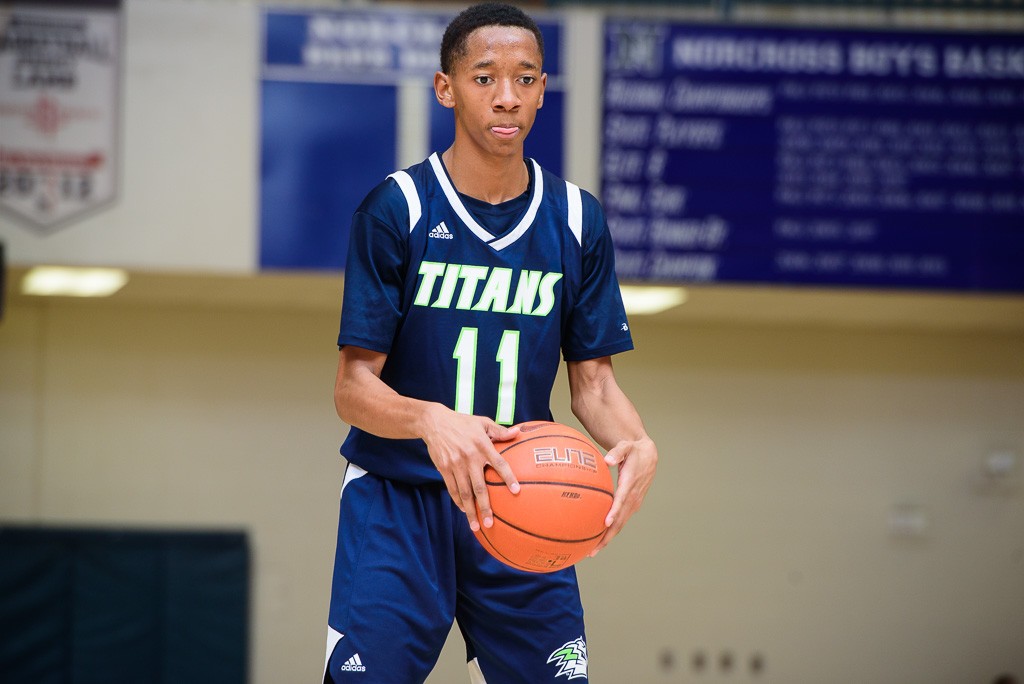 The Elite Eight is set in the Georgia High School State Association playoffs and we are primed for what should be another round of exciting basketball. 
We take a deeper look at the best player matchups now that we've reached the quarterfinals of the state tournament. In this snapshot, we dive deeper into the three best guard battles you should be paying attention to in the Elite Eight. 
RELATED: Three big men battles to watch
Class 5A Kell's Justin Perry vs. Fayette County's Josh Dupree: Part of what makes Georgia special this time of year is the quality of matchups in the postseason. One game features a pair of division one commits while the other features a pair of college-level prospects that are primed and ready. Perry has improved since the summer while maintaining his ability to pour in multiple threes at a time. Dupree is one of most athletic guards that is still available in postseason play. Both guards have size and skill in what will be another great test for the two of them. 
Class 7A Pebblebrook's Jalen Harper vs. Meadowcreek's Jalen Benjamin: Two division one prospects look to advance as Jalen Harper and Jalen Benjamin square off in what should be a great one. Benjamin spearheads one of the best defenses around while Harper has provided senior leadership for a young and talented group. There's a contrast in style to appreciate between the two of them but what has been proven is that they both compete at a high level. Despite Benjamin heading to UAB and Harper recently committing to Florida Gulf Coast, neither player seems anxious to finish up their final high school season. 
Class 7A Discovery's Jaden Walker (pictured above) vs Tift County's Marquavious Johnson: For as much as the box score tells the part of the story in any game, this matchup of Discovery and Tift will be decided by what no one can measure. Who wants it more? Jaden Walker and Marquavious Johnson will be expected to make plays down the stretch it what promises to be a grind it out, decided in the final minute matchup. For as good as the pieces around these two players are, they're the most talented on their respective teams. With that comes the responsibility of controlling the pace, running their offense and rising to the occasion. Whoever outplays the other will win this one.