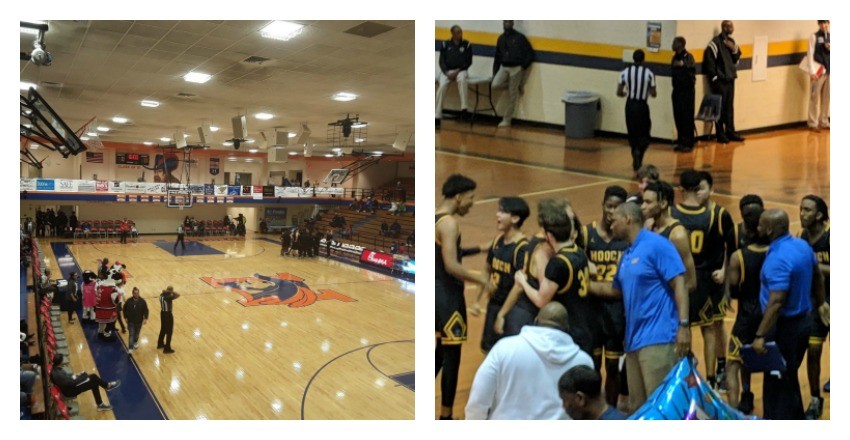 In the month of December, our HoopSeen.com team covered 12 major events on the East Coast. It was a jam-packed month of high-level ball and high-level prospects from all levels. 
Tai Young, Justin Young and Daniel Paccione were at the ARS/Roter Rooter DC Classic, Gonzaga DC Classic, Bojangles Bash, Tournament of Champions Showcase, Hawks Naismith Classic, City of Palms, Emerald Coast 16, Crowntown Classic, Chick-fil-A Classic, Tournament of Champions Holiday Classic, Big Hoops Shootout and the Lake City Classic. 
We look back on a terrific month of hoops and recall the very best of December. In this snapshot, we highlight the best games. 

Tai Young's Best game: Nothing like a triple-overtime game between high major talents to cap off the night. Bella Vista and Sunrise Christian provided the fireworks at an already spectacular Chick-fil-A Classic. UCLA signee Grant Sherfield and Arizona signee Terry Armstong swapped point for point as they engaged in a game of anything you can do, I can do better. It's going to be fun to watch those Pac 12 conference games next season.
Upset Alert! (Puma sponsored) Bella Vista beats Nationally ranked Sunrise Christian 71-64 in @CFAClassic Semi-Finals! #ChickFilAClassic pic.twitter.com/72fiVS0hq0

— Ballislife.com (@Ballislife) December 29, 2018
RELATED: Best of December- Atmospheres | Best of December - Events
Justin Young's Best game: The very best game of the month of December that I saw was the very last game of the month of December that I saw. Chattahoochee and Greenforest slugged it out for five overtimes, ultimately finishing with a 93-90 Hooch win at the Tournament of Champions. Sophomore guard AJ White and junior wing Cameron Sheffield countered the Greenforest attack with big threes in darn near every overtime period. It was a classic at the TOC and a game the perfectly ended a terrific month of basketball. 
This is how Chattahoochee beats Greenforest 93-90 in 5OT here at the @ClassicToc incredible game pic.twitter.com/4gVHuRv5tj

— HoopSeen Georgia (@HoopSeenGA) December 30, 2018