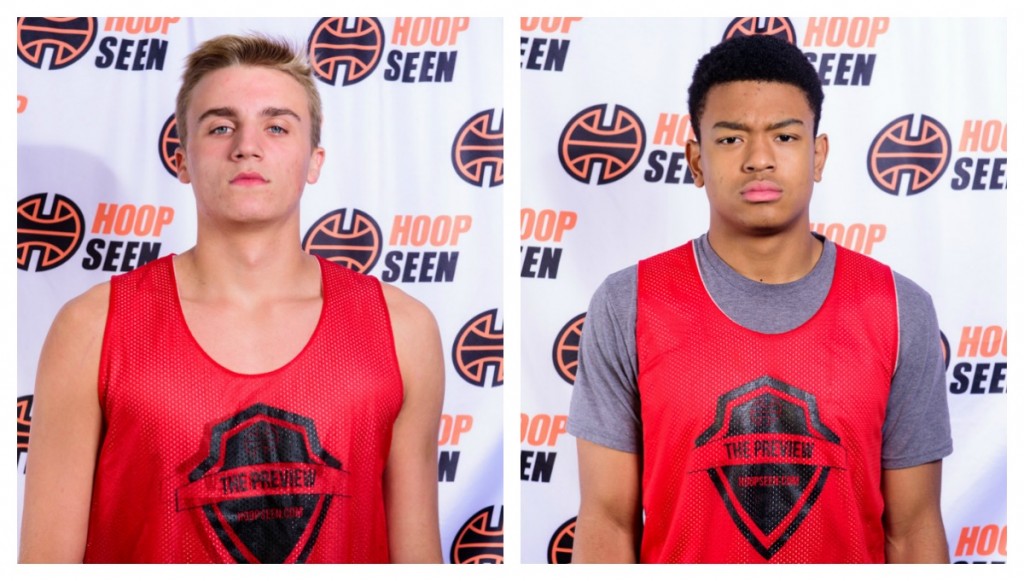 We had a full camp on Sunday for the 2018 Georgia Fall Preview. Each team was balanced with talent, size and grade levels. We begin our team by team evaluations today. Meet Team 12. 
Landon Alex, CG, 6-3, Collins Hill, 2019: A long guard who is very active on both sides of the ball. Alex scores in various ways and is a good rebounder for a guard. He doesn't shy away from contact while attacking the rim. Good on ball defender with long arms that shorten the passing lane for easy deflection and steals.
Bryce Clark, PF, 6-8, Woodstock, 2020: He has soft hands and has good back to the basket game with reliable post moves with either hand. Clark can step out and face the basket for a good perimeter shot and if left open, can make the three ball. A physical rebounder on the defensive and offensive glass. Shot blocker and passes the ball will out of the post to the open man.

Caleb Byrd, PG, 6-3, Rome, 2020; One of our top overall performers from the camp, Byrd did just about anything you needed a guard to do. Read more about his day HERE.
John Jenkins, PG, 5-11, Marietta, 2020: Can handle the ball with both hands, has good quickness to the rim.  Always looking to attack the basket. Perimeter shooter. 
Jack Kostel, PG, 6-2, Mill Creek, 2020:  The heady point guard can shoot the lights out from long distance. He can create his own shot off the dribble. Kostel moves well without the ball to get open and finishes at the rim with both hands. He has good court vision and can make the right pass to an open teammate for a good shot. Kostel is a good rebounder and individual defender, too. 
Kamar Robertson, PG, 6-1, Cambridge, 2019: One of the best leaders in the entire camp, Roberson had the right approach in this camp. His attitude carried over to a top performer kind of day. Read more about his day HERE.  
Matthew Sigunga, CG, 6-1, Duluth, 2021:- A slashing guard who can score from the perimeter and by attacking the basket. He doesn't take-off plays and rebounds the ball against taller players. Good on ball defender with long arms to create deflection. 
Michael Whitmore, PG, 5-11, Woodward Academy, 2020: A speedy, crafty and high IQ point guard with great pace to the game. He understands how to control the tempo of the game.  Good head and shoulder moves to the rim. Great accuracy on passing and finding the open man. Good shot selection with three-point range.  A willing rebounder. Whitmore had a really good day of work at the Fall Preview. 
Caleb Williams, SG, 6-3, Buford, 2020: A Mr. Everything kind of wing. He scores, rebounds and defended. Williams shined with deflections and 50-50 balls. He guards the best player on the opposite team and played with energy and his effort is always high level. Williams was in constant attack mode. He scores well from the perimeter and attacks the basket with a physical presence.