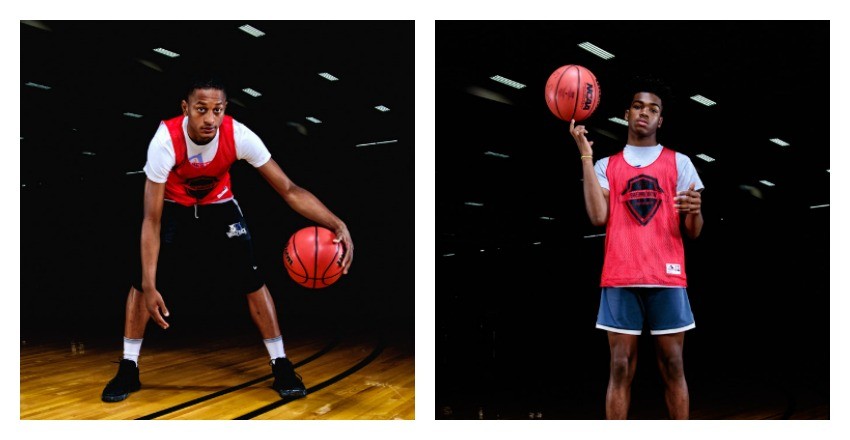 The Elite Preview 2021-2022 camp is in the books and now we begin to look back at all of the players who competed in the biggest stage of the Fall. 
Duke Clayton, 6-5, PF, Eastside, 2022: A strong big man, Clayton finished well around the rim. He's a solid screener and can be a brick wall. From the screen, Clayton does a nice job of rolling to the rim. He has good hands and has nimble feet in traffic for finishes. The big man has active hands and got in the lane for several deflections. He walls up against the post. He can get off the floor really quick and has a nice touch.
Robert Cowherd, 6-3, SG, Holy Spirit Prep, 2022: One of the top performers at the camp, the big guard has a bright future ahead of him. Read more about his day HERE. 
Avery Marshall, 5-9, PG, Harrison, 2022: A quick and small point guard, Marshall proved himself as a good passer. He's also a good defender and understands how to move his feet. He has a good rotation on his shot. He understands head fakes and penetrates. Plays with his head up. Simplistic moves. 
Aaron McIntyre, 6-1, CG, Arabia Mountain, 2021: A slashing shooting guard, McIntyre played aggressively and quick. He's a good finisher and plays hard. As a dribbler, he has a nice start and stop pace. He's an aggressive driver and shoulders into defenders. 
RJ Noord, 6-3, CG, Greenforest, 2021: The long combo guard was one of our top performers at the camp this year. He shined in all kinds of ways. Read more about his performance HERE.
Jamal Price, 5-11, PG, Loganville Christian, 2022: We asked players to be communicators in every level of the game, off and on the court. We liked the way he was verbal on defense and talked to his teammates in man defense. 
Bryce Wilson, 6-4, SF, Dacula, 2021: The long and wiry small forward was good on the move and in transition. He has the potential to be a nice slashing wing this season. We like that he is a tough competitor who competes with good energy.