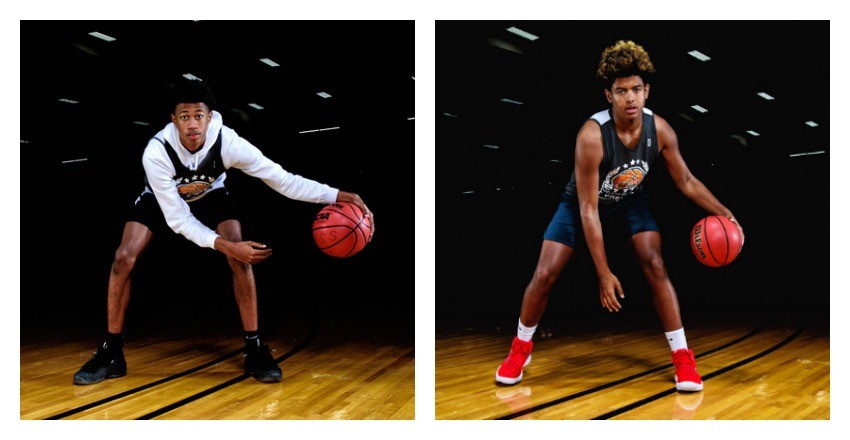 The Elite Preview 2021-2022 camp is in the books and now we begin to look back at all of the players who competed in the biggest stage of the Fall. 
Chase Ballard, 5-6, PG, Arabia Mountain, 2021: Quick end to end. lead guard. plays with his head up. High arching shot. Small point guard with great quickness. A little loose with the ball.
Broc Bidwell, 5-11, PG, West Forsyth, 2021: One of the top overall performers from the camp, Bidwell was outstanding in the backcourt. He made his entire team better. Read more about his performance HERE.

Chris Henderson, 6-1, SG, Kell, 2020: Good left to right right to left crossovers. Plays hard. Kind of a glue guy type of player. His perimeter game is capable but he'll need continual skill development. Good off the bounce. 
Shamar Norman, 5-9, CG, Windsor Forrest, 2021: Jets. Score first guard. Scorer with deep range and a solid build for his height. Will get better with more coaching.
Nason Simmons, 6-5, PF, Cherokee, 2021: Gets to the front of the rim. Big body good hands. Shot didnt drop but showed range to 3. Skilled knows how to play, not a great athlete but won rebounding battles because he knows how to box out and win because of his positioning. There were times when he flashed some skill as a face-up four man.
Kaleb Washington, 6-7, F, Pebblebrook, 2021: One of the most versatile players in the entire camp, Washington was a match-up problem throughout the day. Read more about his top performance HERE.