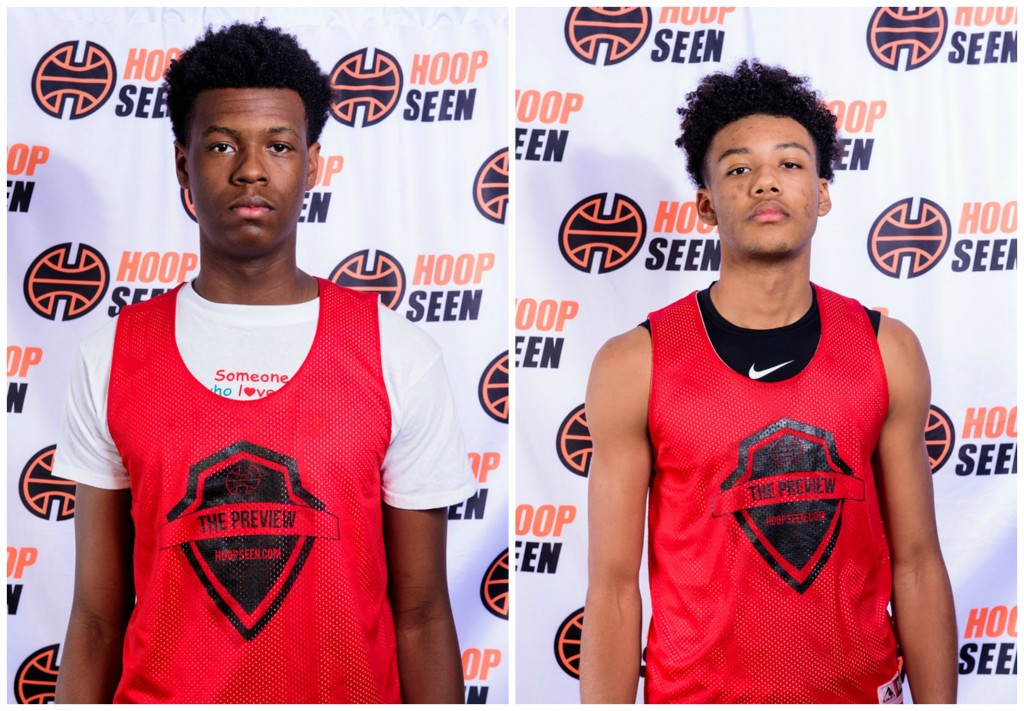 We had a full camp on Sunday for the 2018 Georgia Fall Preview. Each team was balanced with talent, size and grade levels. We begin our team by team evaluations today. Meet Team 6. 
Quincy Ademokoya, SF, 6-6, Dacula High School 2020: A smooth perimeter jumper kept Ademokoya involved in the days action as the day went on. At 6-6 he poses a problem for defenders that are late on a closeout as even in his face his length makes it hard to contest his shot. Ademokoya has an ability to put the ball on the floor and get to 15 feet for a mid-range pull-up.

Toni Adenupe, PG, 6-1, Walton 2020: Athleticism came in an abundance with Toni Adenupe, allowing him to maneuver his way to the rim. A solid frame also allowed him to absorb and dish out contact from defenders as he had some tough layups in traffic.  

Patrick Burke Headland, CG, 6', Tri-City Elite 2022: An energy giver for team 6, Patrick Burke made his team go defensively with some high energy plays. One of the floor stretchers on his team, Headland made a couple of shots from behind the arc that enhanced his ability as a combo guard. He contributed minutes at both positions and did not need to dominate the ball to have an effective on the game.   

Jalen Coleman, PG, 5-7, Eufaula High School 2022: A couple of steals in the passing lanes converted defense to offense for Jalen Coleman. There weren't many players that could keep up with him as the speedster had another gear with the ball in his hands. Colemans toughness translated well defensively as he wall able to stick his nose in the paint to compete for rebounds.
Dajon Dancil, 6-4, PG, Southwest Dekalb 2020: A breakout day made the name Dajon Dancil a favorite one amongst out HoopSeen staff. His play earned him top performers as you can see here.

Devin Evans, 6-8, PF, Duluth High School 2019: A new addition to the peach state this summer, Duluth forward Devin Evans has come in to shake things up early. His pay around the rim made him an easy call for our list of top performers. Read more here.

Christian Fussell, 6'9, F, Greenforest Christian Academy 2020: For such a long prospect, Christian Fussell makes his rounds around the court like that of a guard. Fussell moved incredibly well, setting screens to spring guys open in ball screen situations. In pick in pop situations is where he really shined, having the ability to shoot or put the ball on the floor for a few bounces. As far s potential, there's plenty of it running through the veins of Christian Fussell.   

Corey Walker, 6-4, F/C, Duluth 2021: An injury limited what was seemingly going to be a productive day for Duluth forward Corey Walker. During his short time he was able to knock in a three and uses his body well to get to different positions on the court.